Class and Program Offerings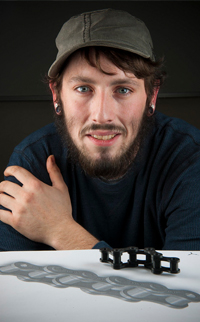 Ready to apply?
Do so NOW at: https://www.sunywcc.edu/admissions/apply/.
Our short-term certificate programs allow you to get a mix of theory and practical training that can lead to immediate employment upon completion. You may also wish to enroll in a certificate program because you wish to "test the waters" before pursuing an associate's degree. Or, you might have an advanced degree and want to learn new skills and acquire knowledge. Whatever the reason, we have a certificate program for you! In addition, credits earned in a credit-bearing certificate may apply towards an associate's degree at Westchester Community College.
Current AAS degree programs
Click to see Current AAS degree programs
Current certificate programs
Click to see Current certificate programs
Non-Credit Workforce Programs
The Division of Workforce Development and Community Education (WDCE), delivers a wide range of offerings for adult learners. We offer many short-term, comprehensive, industry-recognized training and certification programs, as well as options for your culture and leisure-time enrichment. Whether you are looking for a career change, to add a new skill or something for leisure, there are classes available.
Our classes are available on your schedule: While typically offered during the day, evenings, weekends, we are also preparing to deliver our classes through a variety of remote methods, should we continue to be limited in our "in-person" gathering.
For more information on registering for non-credit programs, please visit: https://www.sunywcc.edu/continuing-ed/ce/.
Workforce Development Scholarships
Inquire about our Workforce Development Scholarships by clicking below.