Digital Filmmaking Certificate
The Digital Filmmaking Certificate prepares students for an entry-level position in a film-related career.​​ The Digital Filmmaking curriculum prepares students to take advantage of opportunities in a rapidly-evolving, multi-disciplinary field by providing foundational knowledge in four key areas: film studies, cinematic storytelling, video production, and post-production.
Click here to access your certificate program page within the college catalog.
Message from the Curriculum Chair
Welcome to the WCC Film Program.
There's never been a better time to prepare for a career in film. New York State tax incentives for the film and television industry have led to a boom in New York film and television productions in recent years, and demand for video on social media platforms has been growing exponentially. 
The Certificate in Digital Filmmaking is designed for students who seek to develop professional expertise in digital film production and postproduction. The Certificate is suited to individuals seeking to enhance their skills in an existing job or those looking to launch a career in film, television or advertising. Students will learn the latest software in up-to-date labs from working film professionals. Core courses provide students with a solid foundation in cinema history and theory, film aesthetics, screenwriting, camera operation, lighting, and digital editing. Electives allow students to explore a variety of areas, including acting, computer animation, and visual effects, in addition to an internship option.    
The program offers courses at the main campus in Valhalla and at several extension locations. Film production students have access to camera, lighting and audio equipment to work on their projects, and can take advantage of open lab hours to edit in our post-production facilities. The department sponsors an active Film Club, which is open to students of all majors. In addition, the Film Program holds its annual WCC Film Festival every April. You can visit the WCCFF website here. Click on the festival links to view trailers and full reels from previous years.
Information about the chair
Contact Information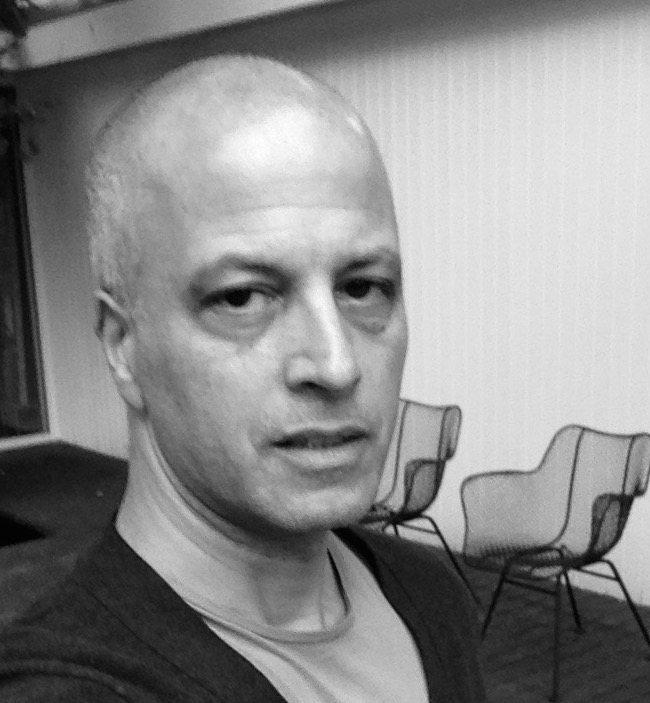 Phone:
914-606-6286

Office location:
AAB - Room 202/203

Email:
craig.padawer@sunywcc.edu

Title(s):
Curriculum Chair, Film
Department/Division:
School of Arts, Humanities and Social Sciences


Degree Information
:
MA, Brown University
BA, Brandeis University
Courses Taught
:
FILM 100
FILM 101
FILM 102
FILM 103
FILM 109
FILM 125
FILM 130
Honors and Awards:
SUNY Chancellor's Award, Teaching.
Publications and Presentations:
Selected:
Close-Up: A Critical Introduction to Film, Dubuque: Kendall Hunt, 2012.
"The Meat Garden." The Weird: A Compendium of Strange and Dark Stories. Ann & Jeff Vendermeer, Eds. New York: Tor, 2012. 867-875.
"Hostile Takeover." After Yesterday's Crash: The Avant-Pop Anthology. Larry McCaffery, Ed. New York: Penguin, 1995. 192-199
Loading...
Program Map
Program Learning Outcome
More Information
About Westchester Community College
Financial Aid
Nearly 33% of Westchester Community College students receive some form of financial aid. Financial Aid is available to students who qualify. In addition, the Westchester Community College Foundation offers $1.6 million in scholarships annually.
Sports
The Westchester Community College Athletic Department sponsors thirteen different intercollegiate athletic teams in various sports. The roster of sports offered includes Men's Baseball, Women's Softball, Men's and Women's Basketball, Men's and Women's Bowling, Men's and Women's Cross Country, Men's Golf, Men's and Women's Track and Field, Men's Soccer, and Women's Volleyball. Visit the Vikings Athletics website for schedules, reports, and more.
Locations
We're accessible: Public transit-friendly main campus and extension locations. Online classes for wherever you are. Valhalla (main campus); extension sites in New Rochelle, Mount Vernon, Yonkers, Shrub Oak, Mahopac, Ossining, Port Chester and Peekskill (Center for the Digital Arts) and White Plains (Center for the Arts).
Some jobs may require transfer and completion of four-year degree or more education. Salary info retrieved from:
sunywcc.emsicc.com
Get More Information
Interested in learning more about Westchester Community College. Fill out this form: