Pathways for Adult Learners (PALS)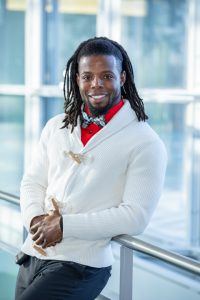 We get it. You have busy lives and hold multiple roles. That's why we created the Pathways for Adult Learners (PALS) program, to help make your educational journey more clear, convenient, and cost-effective.
We know you play many life-enriching roles such as parent, worker, spouse, partner, mentor, caregiver, and community member. Isn't it time now to take these experiences to the next level, leading to career advancement, increased earnings, networking opportunities, and/or personal achievement? Our faculty, staff, and counselors are prepared to help ease your transition back into the classroom. We are committed to providing you with a clear academic plan to further your education and to achieve your academic, career, and personal aspirations.
A Quality Education at an Affordable Cost
At Westchester Community College, we understand that cost is often a factor. As the most affordable college in Westchester County, we offer a range of options to help you afford your college education. These include federal and state financial aid, institutional scholarships, and a payment plan that allows you to pay for your education in four affordable installments. For more information on student financial assistance options, please visit the Office of Student Financial Assistance at: https://www.sunywcc.edu/admissions/finaid/, or email them at finaid@sunywcc.edu. Information on the college's payment plan may be obtained at: https://www.sunywcc.edu/admissions/bursars-office/.
100% Online Certificate Programs
You can currently complete all requirements for three (3) certificates programs 100% online and from anywhere: your home, your office, your place of worship, or maybe even at the SUNY WCC Library. The bottom line is: the choice is yours.
Learn more about the 100% online certificate programs here:
Workforce Development Scholarships
Inquire about our Workforce Development Scholarships by clicking below.
Flexible Scheduling and Convenient Locations
We understand your time constraints. Our flexible scheduling and convenient locations are geared towards your needs as an adult learner. A large selection of our courses are available in a variety of formats designed to fit your timetable and learning style.
We offer classes in several formats:
Evening, weekend, and daytime classes.
Online classes conducted over the Internet with or without regularly scheduled meeting times.
OL (Online - Asynchronous): Anytime, complete your coursework on your own schedule within deadlines. No scheduled meeting times.

Click on the tab above and to the right (Special Class Offerings) for a list of online courses.

OS (Online - Synchronous): Real-time, with scheduled online class meetings. You will participate and submit work online.
OC (Online - Combined): A mix of asynchronous & synchronous modes.
Hybrid classes that combine online instruction and classroom meetings.
HY (Hybrid): A mix of both synchronous and in-person instruction, with scheduled class meetings on-campus (in-person).
We offer classes at convenient locations: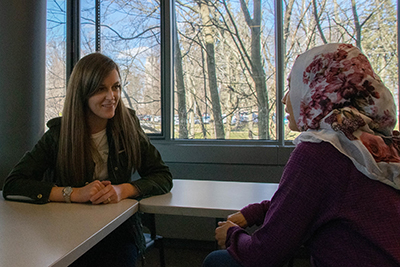 You have questions. We are here to answer them! Please sign up below for our upcoming Pathways for Adult Learners information session.
Event: Pathways for Adult Learners Information Session
Date: August 4, 2020
Time: 5:30 pm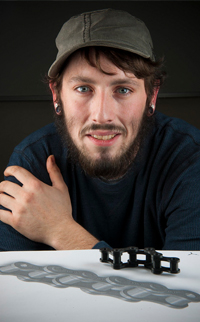 Yes. It's your time now. You can obtain your high school equivalency diploma ("GED") while earning 24 college credits! The 24-credit hour GED program is sponsored by the New York State Department of Education, and is designed to assist non-high school graduates who want to obtain their GED while, at the same time, earning college credits. To be eligible to apply, students must be:
at least 17 years of age
either not regularly enrolled in a full time high school program of instruction for at least one year, OR part of a high school class that has already graduated
a current resident of New York State for at least one month
In addition,
applicants to the 24-credit GED program
must:
submit a Westchester Community College admissions application to the Admissions Office.
take the Westchester Community College ACCUPLACER exam and meet the minimum scores for admission.
Ready to apply?
Do so NOW at:
https://www.sunywcc.edu/admissions/apply/
.
Credit Certificate Programs
Our short-term certificate programs allow you to get a mix of theory and practical training that can lead to immediate employment upon completion. You may also wish to enroll in a certificate program because you wish to "test the waters" before pursuing an associate's degree. Or, you might have an advanced degree and want to learn new skills and acquire knowledge. Whatever the reason, we have a certificate program for you! In addition, credits earned in a credit-bearing certificate may apply towards an associate's degree at Westchester Community College.

Current certificate programs: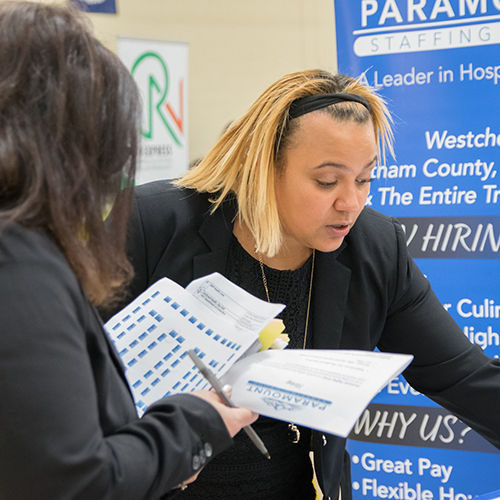 Ready to apply?
Do so NOW at: https://www.sunywcc.edu/admissions/apply/.
Associate in Applied Science (AAS) Degrees
The Associate in Applied Science (AAS) degree prepares you to enter a career immediately after graduation, and combines theoretical knowledge with practical applications. Students in many AAS degree programs may, however, also transfer directly into programs at four-year institutions.
Current AAS degree programs: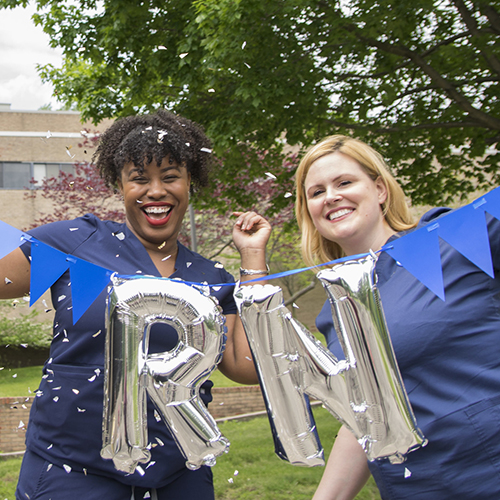 Ready to apply?
Do so NOW at:
https://www.sunywcc.edu/admissions/apply/
.
Online Class Offerings
SUNY WCC offers several ways for you to study online: asynchronously - anytime with deadlines (OL), synchronously - in real-time on scheduled days/times (OS), or a combination of asynchronous and synchronous (OC). The following courses will be offered online for Fall 2022.
Non-Credit Workforce Programs
The Division of Workforce Development and Community Education (WDCE), delivers a wide range of offerings for adult learners. We offer many short-term, comprehensive, industry-recognized training and certification programs, as well as options for your culture and leisure-time enrichment. Whether you are looking for a career change, to add a new skill or something for leisure, there are classes available.
Our classes are available on your schedule: While typically offered during the day, evenings, weekends, we are also preparing to deliver our classes through a variety of remote methods, should we continue to be limited in our "in-person" gathering.
For more information on registering for non-credit programs, please visit: https://www.sunywcc.edu/continuing-ed/ce/.
For questions about the PALS program, please contact:
Ms. Melonie Cassells
Melonie.Cassells@sunywcc.edu
Workforce Development Scholarship Application