Lifelong Learning for All Ages
---
Most classes are remote for the Summer. For information on specific classes call 914-606-6830 and choose option 1 when prompted. Our staff is happy to assist you.
---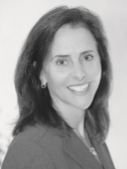 Dear Westchester Friends and Neighbors,
Welcome to Westchester Community College's Division of Workforce Development and Community Education Summer 2021 Catalog. It arrives to each of you as we continue to navigate a new normal – proceeding with our work and activities from our homes or in other socially distant venues. At Westchester Community College, we continue to place our safety and yours as our priority while providing you with enhanced virtual opportunities to engage in stimulating personal and professional learning experiences.
Now more than ever before, I invite you to consider taking care of your own mind, body, and spirit by enrolling in one of our Summer offerings. We offer a mix of career and work-related opportunities as well as options for your cultural and leisure-time enrichment. Unless otherwise noted, our class offerings will be entirely remote. Our experienced and professional instructors have prepared well to offer you stimulating experiences via Zoom platforms. We continue to offer classes on your schedule — day, evenings, and weekends. Look for the remote icon next to the course title.
With our focus on helping you explore a new career, upgrade your current portfolio, or prepare for certification in a new and growing field, we are certain you will find what you need here. Our classes can prepare you for a career in high-demand fields such as healthcare, information technology, or real estate.
We also offer a wide variety of remote options for lifelong learning. Explore history, crafts, and writing your memoirs- or learn guitar, piano, or acting. From learning a new language to preparing for your financial future, we have it all. I encourage you to join other learners while taking time for yourselves during these changing times. Let Westchester Community College show you how.
Teresita B. Wisell
Vice-President, Workforce Development and Community Education