Lifelong Learning for All Ages
Workforce Development and Community Education
The Division of Workforce Development and Community Education offers a wide range of courses for adults, teens, children, and seniors.
---
Most classes are remote for the Fall. For information on specific classes call 914-606-6830 and choose option 1 when prompted. Our staff is happy to assist you.
---
Need help registering for non-credit continuing education courses?
Please call 914-606-6830, press #1.
We now have staff ready to assist you in real time during the hours of:
Monday and Thursdays: 9:00 a.m. – 7:00 p.m.
Tuesdays, Wednesday and Fridays: 9:00 a.m. – 4:30 p.m.
Saturdays: 9:00am – 2:30 p.m.
Or e-mail workforceandcommunity@sunywcc.edu
Workforce Development and Community Education is OPEN for Fall 2020 Registration!
Explore the variety of non-credit workforce and enrichment programs for all age groups.
Fall English as a Second Language classes will be delivered remotely. Registration for Fall classes is ongoing
Fall Non-Credit classes will be delivered remotely. Registration for Fall classes is ongoing.
Though we are working remotely, we are here for you! #WCCHereforYou
Explore our classes by clicking on the links below: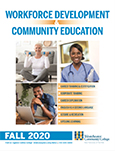 Fall 2020 Course Offerings
► Course Offerings
Request for More Information
About Us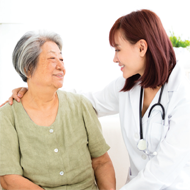 The Division of Workforce Development and Community Education has a variety of classes. We are the largest Workforce Development and Community Education Program in the SUNY system. Classes are available:
to prepare students for new careers
to enable professionals to maintain and upgrade professional skills and meet and maintain licensure requirements
to provide students with lifelong learning opportunities for pleasure or profit
to help non-native English speakers prepare for college and/or employment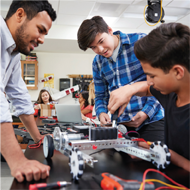 Our courses are intended for community members; some are geared to kids and teens while our Mainstream program offers classes geared towards older adults. Whether your goal is to explore a new activity, earn certification in your current field or prepare for a new career, learn to speak English, or learn new skills for the workplace, you'll find it all here at Westchester Community College! Quality instructors, great classes, and a commitment to lifelong learning – that's why we invite you to come explore with us at Westchester Community College.
Programs for older adults
COLLEGIUM for Lifelong Learning is a membership organization created in 2004 under the aegis of Mainstream by Community College volunteers seeking to combine serious study and social exchange.
Mainstream has long been an innovator in exciting educational programming and lifelong learning options designed for mature adults over 50. Course topics include enrichment, and personal growth, history and culture, and sports and fitness. Non-credit courses are tailored to meet the needs of mature adults. For more information on courses, dates and times and to register, please call 914-606-6793 or email workforceandcommunity@sunywcc.edu.
Senior Audit at Westchester Community College
Senior adults can audit designated credit-bearing classes for a small student fee.

Westchester Community College offers a number of pathways to help you prepare for a new career! You can get the skills and knowledge you need by enrolling in a non-credit program, or earn college credits through one of our degree or certificate programs. Perhaps you are not sure what people do or how much money they earn in certain careers? Would you like to know how many jobs are predicted to be available in a particular industry? Or maybe you are unsure whether receiving a non-credit career certification or license would be right for you? Go to https://sunywcc.emsicareercoach.com to explore a variety of career opportunities, their associated job descriptions, and salary and employment trends. Complete a career assessment for additional guidance. Still not sure? Visit www.sunywcc.edu/career for more career resources and contacts.