Collegium
Dear Collegium members,
In summer 2020 when we offered our first remote class, we did not know that fifteen months later we would still be meeting remotely on Zoom. Yet as we approach another academic year, with Covid and its variants still upon us, meeting on campus is not a viable option. Therefore, with the successful completion of our remote classes this past year and the enthusiastic participation of our members, we are pleased and excited to present our fall 2021 remote course offerings.
Six remote courses are offered, led by experienced Collegium faculty. Three will be held on Wednesdays and three on Fridays. Five courses will meet once a week for six consecutive weeks, one will meet for four consecutive Wednesdays. (Click here to see the class schedule.) These fall offerings will begin Wednesday, October 6th and Friday, October 8th and include a mix of discussion-based classes as well as classes with multi-media lectures.
If you have any questions or need to know how to register, please email the Collegium office at collegium@sunywcc.edu or call 914-606-6748 and leave a message. Someone will get back to you.
Our world has changed to one filled with diverse opportunities for electronic learning. We hope you will return again to Collegium where we continue to combine the highest standards for enriched learning experiences with the support and stimulation of both old and new friends.
Please stay well and safe. We look forward to seeing you on screens of all sizes.
---
We are deeply saddened to inform you of the news of Greta Cohan's passing. From the very beginning of Collegium's history, Greta was a perennial part of our faculty, particularly after she retired from undergraduate instruction at WCC.  Teaching senior adults was second only to her love of teaching college students. Her short story discussion class was always filled to overflowing, and she rarely missed a semester.  As you know, Greta most carefully deliberated when choosing the reading selections for her class to discuss. Consequently, those discussions were lively, rich, and rewarding. She rose to the occasion when Covid-19 struck and gamely signed up to lead her short story discussions via Zoom. Despite the absence of in-person classes, these sessions continued her joyful tradition of discussing exemplary short stories to uncover the valuable insights they hold for the reader.
One Collegium board member summed up our feelings: To know Greta was to love her…you simply couldn't feel otherwise. She loved and understood literature and loved and understood teaching, and especially loved living life with her cherished family. She was curious, generous, compassionate, patient, and loyal.  It was always a pleasure to work with her, a privilege to be part of her class, and a joy to share a conversation with her.  Edith Wharton wrote "The air of ideas is the only air worth breathing."  The air around Greta was full of ideas that made us deeper thinkers, but also better people. Her passing leaves a void in all our lives.
Below is the beautiful tribute prepared by Greta's family to be shared with her family at WCC. We're sure it will unite us in grieving our common loss.
Sincerely,
The Collegium Board
---
If you have any questions, please email the Collegium office at collegium@sunywcc.edu or call 914-606-6748 and leave a message. Someone will get back to you.
---
In Memoriam: Greta (nee Schnur) Cohan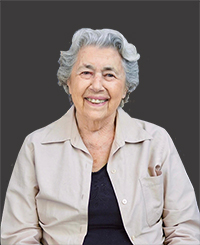 On August 1, 2021, Greta (nee Schnur) Cohan passed away peacefully. She was 91 years old.
She was born in White Plains, New York, on September 2, 1929 to Jewish immigrant parents from Poland. She was the second oldest of four children. She was a lifelong learner who loved reading and used her library card frequently from a young age. For her first two years of college, she attended Syracuse University, where she met the love of her life and later married him in 1949. They were an example of what a beautiful and loving relationship looks like for all those around them and would have celebrated 72 years of marriage later this month.
Greta began a family with her husband, and later returned to finish her Bachelor's degree at Sarah Lawrence College and then later a master's degree. She taught English at Westchester Community College, where she was a beloved and caring professor for thirty-six years. Her office, C10, was often filled with students who looked to her for advice, both for coursework and life while eating cookies and drinking coffee.
Greta loved baking and sweets, listening to classical music, reading, and spending time with her large and loving family. She was a matriarch of her extended family, creating and continuing a tradition to bring them together yearly for Passover. She was a pillar of empathy, kindness, love, and warmth for her community as a professor, wife, mother, sister, aunt, grandmother and great-grandmother.
In lieu of flowers, please send donations to the Greta Cohan Personal Development Fund at Westchester Community College, which provides scholarship money for graduating students who are continuing their education at a four-year institution. To do so, please visit www.sunywcc.edu/donate, check the box to indicate the gift is in honor, memory or support of someone, and indicate that the donation is in memory of Greta Cohan. If you wish to share memories or photos of Greta, you may do so by visiting https://www.kudoboard.com/boards/TeGRqLga/gretacohan and selecting "Add to Board."
Greta worked for many years on a memoir about her experience teaching at Westchester Community College. She loved her time at WCC, spoke of it often, and kept in touch with many former students for her entire life. Below is an excerpt from her writing.
After many years of teaching at Westchester Community College and several years of retirement, I realized how deeply I was affected by the students I came to know. I have a powerful desire to give them voices, to explore experiences we shared, and to weigh and measure the impact of our time together. It seems clear, especially in retrospect, that the approach to teaching that suited me was one that encouraged my students to share their journey of discovery with me, allowed them the freedom to talk about personal concerns, and invited relationships that were perhaps closer and more intimate than they or I might have imagined possible. I do not suggest that my "method" is the best or only one to adopt. Each teacher has to find their own way of presenting the opportunity for students to learn. But this place of trust, of exploration, of traveling into new territory, gave many students permission to talk honestly with me in my office.
I discovered that my willingness to listen without judgment encouraged students to share both their questions and their pain with me. Not only did their stories affect and change me by opening my mind and expanding my awareness of possibilities within the human experience I'd otherwise have no access to, but it also gave my students the chance to experience my sympathy, my concern, and to feel as if they had someone who understood them and who did not always correct them, criticize them, or dismiss them.
What made me happiest while reading final course evaluations were comments like, "I realize I had to change my mind about some things I never questioned," or, "I thought this course was going to be easy because I've always done well in English, but I can see how much I have to learn. How much more I have to listen to different points of view," and, "I really liked some things we read. They made me think."
Once, when I had to write a speech about my work as a teacher, a former student came to my house many Saturdays and sat with me, going over my text, making suggestions, responding to my thoughts. A better editor doesn't exist. Gentle and kind, she would advise me to cut, to change, to add, to reconsider. It was she, when I was feeling exasperated and inept, who asked, "What was the most important thing about your teaching career?"
 I said, without thinking, "My students."
Contact Information
Knollwood Center, Valhalla Campus
Phone: 914-606-6748
Email: collegium@sunywcc.edu