The Native Plant Center
April 25 Native Plant Sale Canceled,
Pre-Sale Order Pickup Dates Changed
In compliance with New York State's executive order regarding coronavirus (COVID-19) and public events, Westchester Community College has canceled the Native Plant Sale that was to take place on Saturday, April 25.
For customers who ordered plants in January and February through the pre-sale phase, The Native Plant Center is working with college officials on a plan to fulfill these orders, potentially in late May. The Center will contact you once the plan is finalized if you already ordered.
For more information on Westchester Community College's coronavirus (COVID-19) response, please visit https://www.sunywcc.edu/covid19
Thank you and stay well.
The Native Plant Center at Westchester Community College
(914) 606-7870
native.plant@sunywcc.edu​​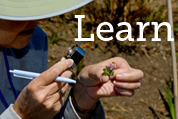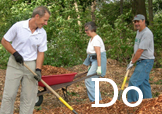 Welcome to The Native Plant Center. On this webpage you can…
Learn about our legacy as the first national affiliate of the Lady Bird Johnson Wildflower Center in Austin, Texas
Find out how you can enhance your own gardens with native plants: through Go Native U classes, and annual plant sale; by visiting our demonstration gardens and attending our events, or in a number of other ways
Become part of our future by joining as a member, supporting us as a donor, or helping as a volunteer
Navigate the site through the links at left and above.
We hope to see you soon.
Carol Capobianco, Director
---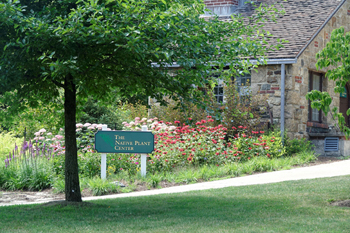 Native Plant Center
Honored with two awards
20 Years Ago… Were You Here?
Lady Bird Johnson and her daughters at the dedication of the garden in her name at Westchester Community College, October 8, 1999. Share your story…
Contact Us 
The Native Plant Center
at Westchester Community College
75 Grasslands Road
Valhalla, NY 10595
(914) 606-7870
(914) 606-6143 (Fax)
wccnativeplant@sunywcc.edu

Follow us on Instagram