Westchester EOC
In-Person Information Sessions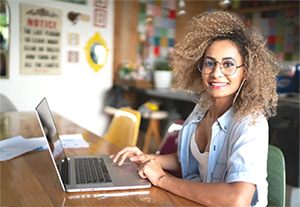 Learn all about our upcoming programs!
Wednesdays: 11:00 a.m. & 5:00 p.m.
Thursdays: 11:00 a.m. & 5:00 p.m.
SUNY Westchester Educational Opportunity Center
26 South Broadway
Yonkers, NY 10701
Click here to register for an Information Session
For more information: Contact us at 914.606.7621 or by email at
eoc-admissions@sunywcc.edu
Steps to Apply
Attend an Information Session.
Submit required documents.
Take placement test (if applicable).
Current Programs
FALL CLASSES ENROLLING NOW
CERTIFIED NURSE AIDE/HOME HEALTH AIDE
CERTIFIED PHARMACY TECHNICIAN
COMMERCIAL DRIVER LICENSE
ENGLISH FOR SPEAKERS OF OTHER LANGUAGES
HIGH SCHOOL EQUIVALENCY
MEDICAL BILLING & CODING CLERK
OCCUPATIONAL SAFETY AND HEALTH ADMINISTRATION (OSHA)
SECURITY GUARD W/ FIREGUARD
For a complete list of programs, click here.
Call us: 914.606.7621