College Connections Initiative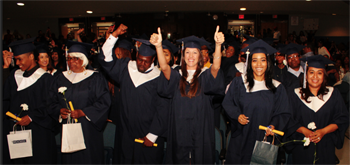 Westchester EOC's College Connections Initiative is a year-round program designed to help individuals prepare for college enrollment. The program is open to all high school graduates and HSE recipients in the community who have the potential to succeed in higher education. Students are introduced to the performance expectations, workload and behavioral strategies that are important aspects of college life and academic success. Students learn how to prepare for placement tests and college entrance exams and are able to participate in college visits and tours as well as workshops on relevant topics such as navigating the college admissions process, financial aid, self-development, social and cultural awareness, career exploration and more.
In addition, our College Preparatory Academy (CPA) is an academic program that includes courses designed to assist students in acquiring the advanced reading, writing, math and critical-thinking skills needed to enter college. For more information on College Prep, click here.