Academic Counseling
Center for Academic Counseling and Student Success
The Center for Academic Counseling and Student Success provides a variety of services in order to aid student success. Personal, career and educational goals are identified and discussed through one-on-one Counseling. Academic Counselors are available days and evenings, on campus and at extension sites. Our goal is to increase student success and assist students in:
Developing educational plans
Selecting and scheduling courses
Assessing abilities and interests
Addressing personal concerns
Career planning and job placement
Attending to any special needs
Helping with financial assistance
Contact Information
Prof. Iskra D. Hernández
Acting Director,
Center for Academic Counseling, and Student Success
Student Center, Room 290
Valhalla, NY 10595
914-606-6381/914-606-6572
counseling@sunywcc.edu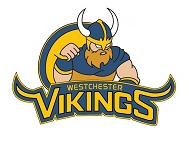 Viking Success
Connect with Professors, Counselors (Academic/Personal) and Support Services for your academic success.