Academic Counseling
Center for Academic Counseling and Student Success
The Center for Academic Counseling and Student Success provides a variety of services in order to aid student success. Personal, career and educational goals are identified and discussed through one-on-one Counseling. Academic Counselors are available days and evenings, on campus and at extension sites. Our goal is to increase student success and assist students in:
Developing educational plans
Selecting and scheduling courses
Assessing abilities and interests
Addressing personal concerns
Career planning and job placement
Attending to any special needs
Helping with financial assistance
Contact Information
Prof. Iskra D. Hernández
Acting Director,
Center for Academic Counseling, and Student Success
Student Center, Room 205
Valhalla, NY 10595
914-606-8998
counseling@sunywcc.edu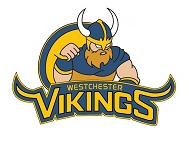 Viking Success
Connect with Professors, Counselors (Academic/Personal) and Support Services for your academic success.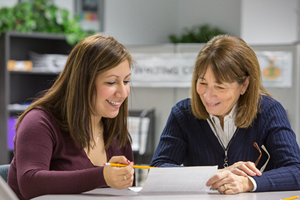 Office Hours
General Counseling
All newly matriculated students who graduated from a High School, have a GED or International High School Diploma, or are transferring from another college must meet with an Academic Counselor. Continuing students who have not earned 31 credits and would like to meet with a Counselor are welcome to do so. Students who have earned 31 or more credits should meet with their Faculty Advisor.
Academic Counselors are AVAILABLE on a WALK-IN basis only on the second floor of the Student Center, room 219.
New Students: All placement scores need to be posted online before advisement takes place.
Transfer student: Please make sure transfer credits have been posted on your account before meeting with a Counselor. Also, bring a copy of your college transcript(s) as a backup.
Counseling hours
Valhalla - Main Campus
Monday: 9:00 a.m. - 6:30 p.m. Tuesday: 9:00 a.m. - 6:30 p.m. Wednesday: 9:00 a.m. - 6:30 p.m. Thursday: 9:00 a.m. - 6:30 p.m. Friday: 9:00 a.m. - 4:30 p.m.
Please note, walk-ins may not be accepted towards the end of the day depending on student volume. Stop in early to ensure you will be seen by a counselor.
Extension Center Academic Counseling Hours
Please visit the extension center web pages for their specific hours
Cross County
Mount Vernon
Ossining
Peekskill
Office Personnel
Westchester Community College faculty in the Center for Student Success are dedicated, committed professionals. They are the advisor, the teacher, the career counselor, the mentor. In all roles they guide the student toward the desired academic goal. As effective Counselors, they understand the uniqueness of the diverse student population and the vast differences in culture, language, socioeconomic status and academic preparation. By listening and assessing the students' strengths and weaknesses they are able to achieve short-term and long-term goals.
Counselors meet with students on a walk-in basis. For questions, please call 914-606-6381 or email counseling@sunywcc.edu
General Contact Information
Center for Student Success Westchester Community College Student Center, Room 222 75 Grasslands Road Valhalla, New York 10595 914-606-6381