Welcome
---
Most classes are remote for the Fall. For information on specific classes call 914-606-6830 and choose option 1 when prompted. Our staff is happy to assist you
---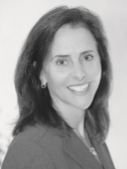 Dear Westchester Friends and Neighbors:
Welcome to Westchester Community College's Division of Workforce Development and Community Education Fall 2020 Catalog. It arrives to each of you while we are in the midst of a very different and often challenging time. While not our natural way of being, we are becoming more accustomed to putting our health and safety first, while missing out on some of our most beloved ways of interacting with our community.
Now more than ever before, I invite you to consider taking care of your own mind, body and spirit by considering enrollment in one of our Fall offerings. We offer a mix of career and work-related opportunities as well as options for your cultural and leisure-time enrichment. Our classes are available on your schedule: While typically offered during the day, evenings, weekends, we are also preparing to deliver our classes through a variety of remote methods, should we continue to be limited in our "in-person" gatherings. Seasoned instructors with professional experience in their fields teach all of our courses.
Continue Reading More Here
With our focus on helping you explore a new career, upgrade your current portfolio or prepare for certification in a new and growing field, we are certain you will find what you need here. Explore opportunities in historical preservation, commercial and residential real estate sales, insurance, writing for publication, 3D animation or opening your own business. Our classes can help you prepare for a career in healthcare areas such as clinical or administrative medical assistant, phlebotomy technician, ECG technician and direct service provider. Attain the skills needed for employment in fields like fiber optics, advanced manufacturing, or home inspection. Prepare for certification exams in computer application fields or notary public, or become certified in social media, or as a dietary manager.
We also offer a wide variety of options for lifelong learning. Explore local Westchester lore and history, crafts, and writing your memoirs or learn guitar, piano or acting. Delve into your inner you! From cardio kickboxing to learning a new language; from native plant gardening, to mindfulness and meditation; from how to choose a financial advisor, to learning acting; from world history to digital photography, we have it all.
I encourage you to take time for yourselves during these changing times. Let Westchester Community College show you how.
Teresita B. Wisell
Vice-President, Workforce Development and Community Education
About Us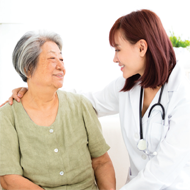 The Division of Workforce Development and Community Education has a variety of classes. We are the largest Workforce Development and Community Education Program in the SUNY system. Classes are available:
to prepare students for new careers
to enable professionals to maintain and upgrade professional skills and meet and maintain licensure requirements
to provide students with lifelong learning opportunities for pleasure or profit
to help non-native English speakers prepare for college and/or employment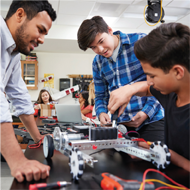 Our courses are intended for community members; some are geared to kids and teens while our Mainstream program offers classes geared towards older adults. Whether your goal is to explore a new activity, earn certification in your current field or prepare for a new career, learn to speak English, or learn new skills for the workplace, you'll find it all here at Westchester Community College! Quality instructors, great classes, and a commitment to lifelong learning – that's why we invite you to come explore with us at Westchester Community College.