Welcome
Workforce Development and Community Education
The Division of Workforce Development and Community Education offers a wide range of courses for adults, teens, children, and seniors. Westchester Community College is committed to Diversity, Equity and Inclusion in all areas. To learn more about the college's DEI Statement, Policies and work led by our Chief Diversity Officer and Tite IX Coordinator, please click here.
Need help registering for non-credit continuing education courses?
Please call 914-606-6830, press #1.
We have staff ready to assist you in real time:
Mondays through Fridays: 9:00 a.m. – 4:30 p.m.
Saturdays: 9:00 a.m. – 3:30 p.m.
Or e-mail workforceandcommunity@sunywcc.edu
---
Click here for our refund policy.
Student Zoom Tutorial for Remote Learning
We strongly recommend watching this tutorial prior to the start of your remote course. Thank you!
Click here to watch
Fall 2021 Course Offerings
To see the numerous noncredit workforce and leisure/enrichment offerings available remotely this Fall, click on the Fall Brochure.
Course Offerings
Career / Workforce Training course offerings
Lifelong Learning / Personal Development
Request for More Information
About Us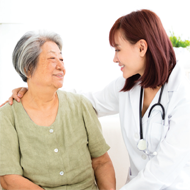 The Division of Workforce Development and Community Education has a variety of classes. We are the largest Workforce Development and Community Education Program in the SUNY system. Classes are available:
to prepare students for new careers
to enable professionals to maintain and upgrade professional skills and meet and maintain licensure requirements
to provide students with lifelong learning opportunities for pleasure or profit
to help non-native English speakers prepare for college and/or employment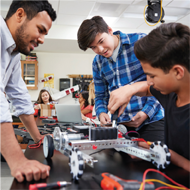 Our courses are intended for community members; some are geared to kids and teens while our Mainstream program offers classes geared towards older adults. Whether your goal is to explore a new activity, earn certification in your current field or prepare for a new career, learn to speak English, or learn new skills for the workplace, you'll find it all here at Westchester Community College! Quality instructors, great classes, and a commitment to lifelong learning – that's why we invite you to come explore with us at Westchester Community College.

Westchester Community College offers a number of pathways to help you prepare for a new career! You can get the skills and knowledge you need by enrolling in a non-credit program, or earn college credits through one of our degree or certificate programs. Would you like to know how many jobs are predicted to be available in a particular industry? Go to https://sunywcc.emsicareercoach.com to explore a variety of career opportunities, their associated job descriptions, and salary and employment trends.  Visit www.sunywcc.edu/career for more career resources and contacts.