Teaching Assistant
The Teaching Assistant certificate provides you with the foundation to work as a teaching assistant in public and private schools. Teaching assistants work in the classroom to provide direct instructional support to students under the supervision of a licensed teacher.
Get Ready to Apply
To learn about your next steps for the Teaching Assistant Certificate program, start your application:
Message from the Curriculum Chair
Information about the chair
Contact Information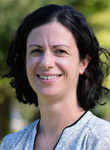 Phone: 914-606-8520
Fax: 914-606-6012
Office location: Classroom Bldg – 10
Email: Diana.Berman@sunywcc.edu
Title(s): Curriculum Chair - Early Childhood and Faculty
Department/Division: Education
Bio: Diana Berman is currently the Curriculum Chair of LAS: Childhood Education (Teacher Education Transfer) within the School of Business and Professional Careers. She earned a MS in early Childhood and Childhood Education at Sarah Lawrence College. Diana has taught courses in Introduction to Schools and Teaching, Observation and Assessment, Early Childhood Development, Infant and Toddler Environments, and Foundations of Education. She serves as a member of the Early Childhood Curriculum Advisory Committee and has presented at Sarah Lawrence College Saturday seminars.
Loading...
Program Map
Program Learning Outcome
More Information
About Westchester Community College
Financial Aid
Nearly 33% of Westchester Community College students receive some form of financial aid. Financial Aid is available to students who qualify. In addition, the Westchester Community College Foundation offers $1.6 million in scholarships annually.
Sports
The Westchester Community College Athletic Department sponsors thirteen different intercollegiate athletic teams in various sports. The roster of sports offered includes Men's Baseball, Women's Softball, Men's and Women's Basketball, Men's and Women's Bowling, Men's and Women's Cross Country, Men's Golf, Men's and Women's Track and Field, Men's Soccer, and Women's Volleyball. Visit the Vikings Athletics website for schedules, reports, and more.
Locations
We're accessible: Public transit-friendly main campus and extension locations. Online classes for wherever you are. Valhalla (main campus); extension sites in New Rochelle, Mount Vernon, Yonkers, Shrub Oak, Mahopac, Ossining, Port Chester and Peekskill (Center for the Digital Arts) and White Plains (Center for the Arts).
Some jobs may require transfer and completion of four-year degree or more education. Salary info retrieved from:
sunywcc.emsicc.com
Get More Information
Interested in learning more about Westchester Community College. Fill out this form: