Personal Training Certificate
Personal Trainers are fitness professionals who educate clients of all ages in multiple aspects of fitness and wellness. They work in settings such as public and private fitness centers, schools, adult centers and corporate wellness programs. Graduates of this program will be qualified to work as personal trainers or fitness instructors, and subsequently, may sit for the certification exam through the National Council on Strength and Fitness (NCSF).
Message from the Curriculum Chair
On behalf of the Department of Health, Human Performance & Physical Education, it is my pleasure to welcome you to the Health & Human Performance AS degree program. This innovative program provides both a strong foundation, and great flexibility to students interested in transferring to a four-year college with health, fitness, and wellness-related degree programs. The Health & Human Performance program also provides the opportunity to pursue entry-level careers in the rapidly growing, and dynamic fields of: Health, Fitness and Wellness. Included in this degree program is the opportunity to achieve several Certifications:
Students may complete the Personal Trainer Certificate program; upon successful completion, students will obtain a Personal Training Certificate from Westchester Community College, and have the option to obtain the personal training professional credential by sitting for the national certification exam through the National Council on Strength & Fitness (NCSF).
Lifeguard Certification through the American Red Cross.
CPR/First Aid/AED Certification through the American Heart Association. Students will receive a two-year certification in BLS for Healthcare Providers and Heartsaver First Aid.
Health & Human Performance is not only a fantastic field that offers great flexibility and job satisfaction, but it will be a critical factor in the future welfare of our nation. Chronic disease and escalating healthcare costs are crippling the economy:
The Milken Institute, in the 2007 article: "An Unhealthy America: The Economic Burden of Chronic Diseases." predicts a 42 percent rise in chronic disease by 2023.
Research conducted by the Centers for Medicare & Medicaid Services, concluded that healthcare spending will account for approximately 20 percent of the U.S. economy by 2021.
Individuals over the age of 65 spend significantly more money on health care services than younger people, and will comprise nearly one-fifth of the population by 2050
As chronic disease is largely driven by lifestyle choices, many of these costs are preventable. Health, Wellness & Fitness professionals are at the forefront in the fight for prevention & cost containment; they work with diverse populations to educate, motivate and lead their clients in healthy lifestyle choices and exercise. Important information:
All students will participate in a Personal Training Internship.
Upon completion of the program, students will be prepared/qualified to sit for the National Council on Strength and Fitness (NCSF) credentialing exam, which is conducted at the conclusion of the program, the fee for this exam is $199.00, and is the student's responsibility.
If you have a unique situation or additional questions, please contact me: richard.gennaro@sunywcc.edu. I look forward to meeting you!
Sincerely, Richard F. Gennaro Jr., DC, CSCS, MFS, CFT
Department Chair,
Allied Health Curriculum Chair,
Health & Human Performance Curriculum Chair,
Personal Training
Faculty Profile
Richard Gennaro, D.C.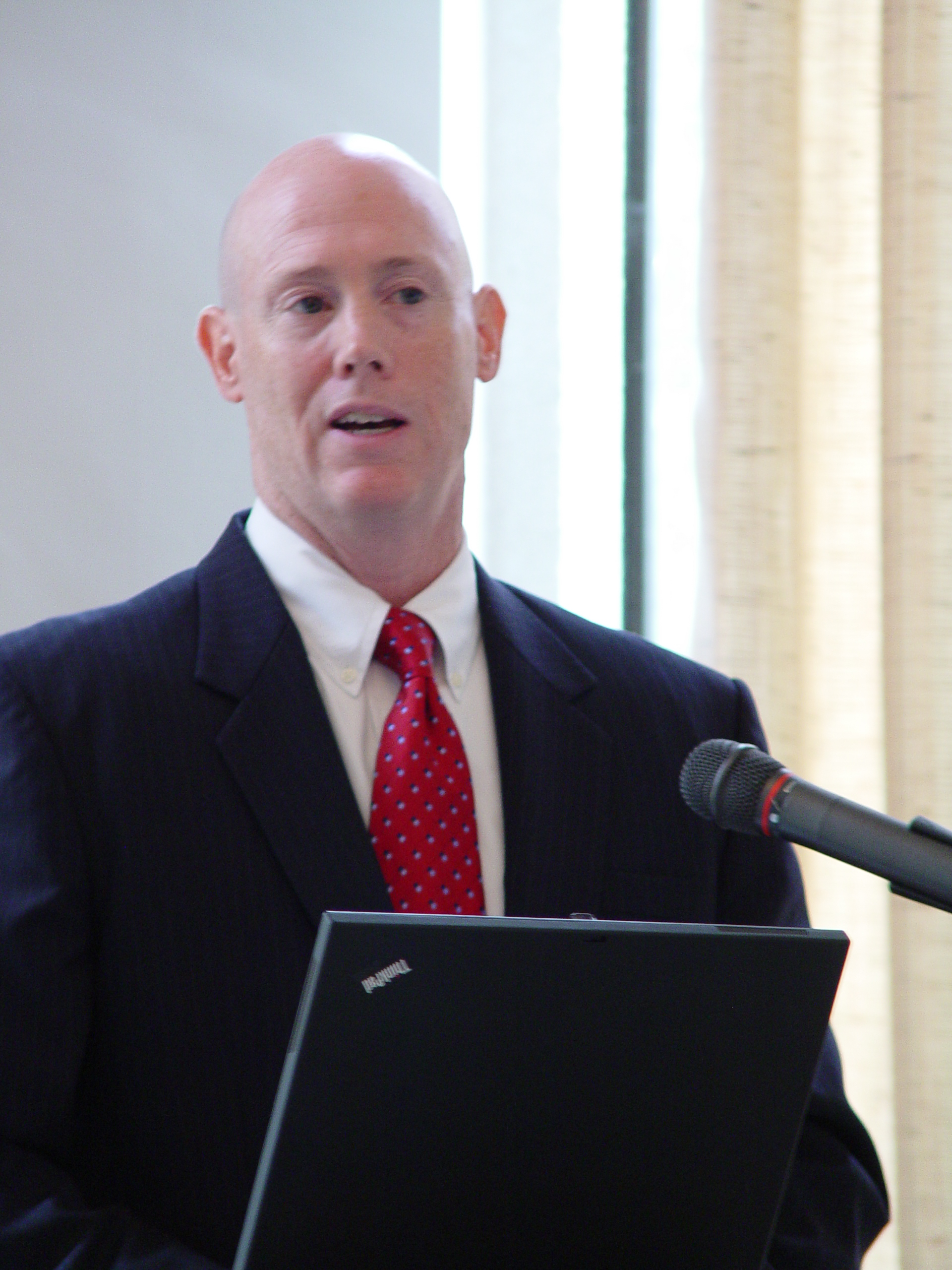 Phone:
914-606-7027
Office location:
Physical Ed. Bldg. - Room 37
Email:
richard.gennaro@sunywcc.edu
Title(s):
Curriculum Chair, Health & Human Performance; Certified Strength & Conditioning Specialist; Master of Fitness Science; Certified Fitness Trainer
Department/Division:
Physical Education/School of Health Careers, Technologies and Applied Learning
Degree Information
:
C. - New York Chiropractic College
S. - United States Military Academy
Courses Taught
:
Exercise Physiology
Personal Training
Health & Fitness for Life
Trends in Fitness & Human Performance
Exercise & Conditioning
Honors and Awards:
Selected to be the Memorial Day Speaker for the Town of Beekman, NY 5/2014
ICA Arnold Schwarzenegger Legacy Award 2014
Award for Distinguished Achievement, International Association of Firefighters 2002
Publications and Presentations
:
Publications:
Gennaro R.F., Lipoff J. "Heads Up: Concussions are on the Rise". ICA Journal of Sports Health Science (e-journal), (Spring 2016); 14-17.
Flynn, D., Gennaro R.F. "Manipulation Can Ease Pain, Aid Flexibility". Poughkeepsie Journal, Healthy Living Section, 1E, 2010.
Gennaro, R.F. "Herniated Discs Often Respond Well to Chiropractic Care". Poughkeepsie Journal, Healthy Living Section, 1E, 2010.
Gennaro, R.F. "Anti-Aging and the Musculoskeletal System: Functional Analysis and Spinal Stabilization Exercise". Anti-Aging Medical Therapeutics 5 (2003): 427-436.
Gennaro R.F., McNergney, E. "The Importance of Teaching Stabilization". ICA Review. (Winter 2002); 51-54.
Chiropractic Sports Health Science. Stretching Safely for Optimal Health. Ed. Gennaro RF, Vahl, RJ and Van Egmond C. Arlington, VA: ICA Council on Fitness and Sports Health Science, 1999.
Presentations:
Barone R.O., Gennaro R.F. Military Leadership Strategies: Inspiring a New 2016 Health Care Paradigm in: Patient Care, Wellness, Fitness Support. ICA Symposium on Natural Fitness & Sports, Columbus, Ohio
Gennaro, R.F. Memorial Day Speech. Beekman, NY. 2014
Gennaro R. F. NYCC Convocation. NY Chiropractic College, 20th Anniversary at 2011 Seneca Falls Campus
Gennaro R.F. Maximizing Your Workout: What You Don't Know May Hurt You ~ 2009 Supplements, Sports Drinks & Recovery. Gold's Gym Performance Series, Poughkeepsie, NY
Barnathan J, Gennaro R.F. Patient Exercise, Enhanced Recovery and Injury Prevention. 2008 ICA Symposium on Natural Fitness & Sports, Columbus, Ohio
Gennaro R.F. Differential Diagnosis of Low Back Pain in Athletes. NYS Athletic Trainer's 2006 Annual Meeting & Conference, West Point, NY
Barnathan, J, Gennaro R.F. Personal Trainer Participation in the Chiropractic Practice: 2006 Strategies for Maximal Effectiveness. ICA Symposium on Natural Fitness & Sports, Columbus, Ohio
Gennaro R.F. Functional Evaluation and Lumbar Stabilization Exercise. 2006 Marist College, Poughkeepsie, NY
Gennaro R.F. Introduction to Plyometrics. Gold's Gym Coaches Series, Poughkeepsie, NY 2006
Gennaro R.F. Lumbar Stabilization Exercise: Functional Analysis and Restoration of 2005 Function. Empire State Games/NYS Athletic Trainer's Association Sports Medicine Symposium, Marist College, Poughkeepsie, NY
Institution Service or Academic Service:
Curriculum Chair, Health & Human Performance
Faculty Senator, Department of Physical Education
Co-Chair Curriculum Committee
Common Read Committee
Chair, Common Read Run-Walk-Roll Subcommittee
Created Personal Training Certificate Program
Loading...
Program Requirements
Program Map
Program Learning Outcome
More Information
About Westchester Community College
Financial Aid
Nearly
33%
of Westchester Community College students receive some form of financial aid.
Financial Aid
is available to students who qualify. In addition, the Westchester Community College Foundation offers
$1.6 million
in scholarships annually.
Sports
The Westchester Community College Athletic Department sponsors thirteen different intercollegiate athletic teams in various sports. The roster of sports offered includes Men's Baseball, Women's Softball, Men's and Women's Basketball, Men's and Women's Bowling, Men's and Women's Cross Country, Men's Golf, Men's and Women's Track and Field, Men's Soccer, and Women's Volleyball. Visit the
Vikings Athletics website
for schedules, reports, and more.
Locations
We're accessible: Public transit-friendly
main campus and extension locations
.
Online classes
for wherever you are. Valhalla (main campus); extension sites in New Rochelle, Mount Vernon, Yonkers, Shrub Oak, Mahopac, Ossining, Port Chester and Peekskill (Center for the Digital Arts) and White Plains (Center for the Arts).
Some jobs may require transfer and completion of four-year degree or more education. Salary info retrieved from:
https://sunywcc.emsicc.com