Medical Coding
HIT is now a fully online program.
Learn to record, integrate, and report patient data securely through classroom and practical experiences with specialized computer applications. The Health Information Technology A.A.S. prepares you to manage patient data in a diverse range of health care settings. Certificates in Medical Coding and Medical Billing may be applied toward the A.A.S. in Health Information Technology. The Medical Billing Certificate leads to credentialing as a Certified Professional Biller. The Medical Coding Certificate prepares you for certification exams.
Get Ready to Apply
For Medical Coding Certificate application process and to learn about your next steps, start your application:
Pathways in Health Information Technology
Information about the chair
Contact Information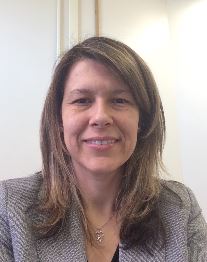 Phone:
914-606-6953

Email:
sue.tural-clarke@sunywcc.edu

Title(s):
Curriculum Chair, Medical Billing and Coding
Department/Division:
School of Health Careers


Degree Information:
Courses Taught:
Honors and Awards:
2015 Mentor of the year award, NYHIMA
Loading...
Accreditation
Program Requirements
Program Map
Program Learning Outcome
More Information
About Westchester Community College
Financial Aid
Nearly 33% of Westchester Community College students receive some form of financial aid. Financial Aid is available to students who qualify. In addition, the Westchester Community College Foundation offers $1.6 million in scholarships annually.
Sports
The Westchester Community College Athletic Department sponsors thirteen different intercollegiate athletic teams in various sports. The roster of sports offered includes Men's Baseball, Women's Softball, Men's and Women's Basketball, Men's and Women's Bowling, Men's and Women's Cross Country, Men's Golf, Men's and Women's Track and Field, Men's Soccer, and Women's Volleyball. Visit the Vikings Athletics website for schedules, reports, and more.
Locations
We're accessible: Public transit-friendly main campus and extension locations. Online classes for wherever you are. Valhalla (main campus); extension sites in New Rochelle, Mount Vernon, Yonkers, Shrub Oak, Mahopac, Ossining, Port Chester and Peekskill (Center for the Digital Arts) and White Plains (Center for the Arts).
Some jobs may require transfer and completion of four-year degree or more
education. Salary info retrieved from:
https://sunywcc.emsicc.com
Program Approval Statement
The Westchester Community College medical coding program is approved by the AHIMA Professional Certificate Approval Program. This designation acknowledges the coding program as having been evaluated by a peer review process against a national minimum set of standards for entry-level coding professionals.  This process allows academic institutions to be acknowledged as offering an approved coding certificate program.
"Value for Students" Statement
The AHIMA Professional Certificate Approval Program designation:
Identifies specialized programs that meet established coding educational standards
Stimulates improvement of educational standards through faculty development opportunities,  and by involving faculty and staff in program evaluation and planning
Promotes an understanding of the goals of professional coding education
Provides reasonable assurance that practitioners possess the necessary job skills upon entry into the profession
Program approval
February of 2019 – February of 2022 with annual interim approval during these years.
Get More Information
Interested in learning more about Westchester Community College. Fill out this form: