Cybersecurity Certificate
Harness the principles of business security to break into the fields of information systems, information assurance, cyber-security, and digital forensics. The Cybersecurity programs cover computer information system basics as well as the latest practices for managing and identifying cyber-attacks on workstations, servers, and networks. Understand the many types of security breaches and learn how to secure computer systems to pursue a career in this rapidly-growing industry.
Click here to access your certificate program page within the college catalog.
Get Ready to Apply
To learn about your next steps for the Cybersecurity Certificate program, start your application:
Information about the chair
Contact Information: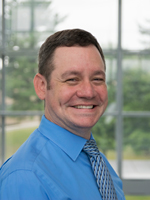 Phone: 914-606-8519
Office location: CLA – 44
Email: John.Watkins@sunywcc.edu
Professor John Watkins is an Associate Professor in the Department of Computer Information Technologies at Westchester Community College where he is the Curriculum Chair for the Cybersecurity program. He teaches courses in security, forensics and ethical hacking. He is also an adjunct professor at Pace University where he teaches computer forensics. He has created numerous programs for students and workshops with the goal of increasing the competitive advantage for students going into the workforce.
Watkins is also a business owner of a computer consulting firm providing IT services for businesses in the tristate area for over 15 years. During teaching, Watkins brings this hands on experience to the classroom setting, giving students a valuable window into the professional world of IT security.
Title(s):
CyberSecurity Curriculum Chair
Assistant Professor
Director for the CIS/CYBER Tutorial
Department/Division: Computer Information Technologies
Degree Information: Master in Science, Management in Information Systems, Pace University
Courses Taught:
Computer Information Systems
Network Security
Computer Penetration Testing
Programming Logic
Operating Systems
Networking for Business
Honors and Awards:
CompTIA A+
Network+ and Security+
Microsoft Office Specialist
Microsoft Technology Associate
Microsoft Solutions Associate
Publications and Presentations:
Error 403: Be Aware of the Ransonware (2015)
IT Careers pathways strategies (2016)
Institution Service or Academic Service:  
Cybersecurity Club – Advisor
Brazilian Club – Advisor
Cybersecurity Team –  Lead Coach
P.R.E.S.S. Team – Completion Subcommittee Team Leader
Angel-Techs – Mentor​
Loading...
Program Requirements
Program Map
Program Learning Outcome
More Information
About Westchester Community College
Financial Aid
Nearly 33% of Westchester Community College students receive some form of financial aid. Financial Aid is available to students who qualify. In addition, the Westchester Community College Foundation offers $1.6 million in scholarships annually.
Sports
The Westchester Community College Athletic Department sponsors thirteen different intercollegiate athletic teams in various sports. The roster of sports offered includes Men's Baseball, Women's Softball, Men's and Women's Basketball, Men's and Women's Bowling, Men's and Women's Cross Country, Men's Golf, Men's and Women's Track and Field, Men's Soccer, and Women's Volleyball. Visit the Vikings Athletics website for schedules, reports, and more.
Locations
We're accessible: Public transit-friendly main campus and extension locations. Online classes for wherever you are. Valhalla (main campus); extension sites in New Rochelle, Mount Vernon, Yonkers, Shrub Oak, Mahopac, Ossining, Port Chester and Peekskill (Center for the Digital Arts) and White Plains (Center for the Arts).
Center for Cybersecurity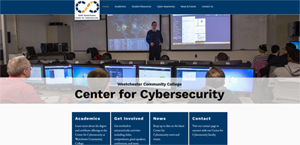 Cybercrime is among the most urgent threats to U.S. national and economic security, and they are increasing in scale, sophistication, and frequency. What does this mean to you, to your business, to your future? A degree or certificate in Cybersecurity will help you acquire a unique skill set in the Information Technology field. You have the chance to become a well-rounded professional by incorporating knowledge from all of the different areas of IT, including desktop support, networking, programming, the web, and of course, security. Our program is unique in the area. Here, you will be able to acquire Certifications, Internships opportunities, Cyber-Competition and other applied learning opportunities combined with hands-on approach classes that mimic what companies require you to know in order to hire you. Currently, news media report daily events involving Cybersecurity, underscoring that cyber threats are becoming more commonplace and widespread than they were just a few short years ago. Data breaches affect all types of companies, from commerce and banks to IT companies, and even the government. The problems in the security field are only growing, indicating an immediate need for our well-trained graduates in a wide variety of companies.
See information below for Cyber Security Program and Certification.
You can also visit our Center for Cyber Security website here.
John Watkins
---
Memberships
Conferences
NICE, WICYS, HOPE, 3CS,
Some jobs may require transfer and completion of four-year degree or more education. Salary info retrieved from:
https://sunywcc.emsicc.com
Transfer Pathways
Transfer agreements vary by school, details are available online. After successfully completing your studies at Westchester Community College, you can transfer almost anywhere, in-state or out-of-state. NYS residents are also guaranteed admission to a SUNY four-year campus.
Contact Information
Curriculum Chair: Prof. John Watkins
Office: CLA-44
Telephone: 914-606-8519
Email: john.watkins@sunywcc.edu
Get More Information
Interested in learning more about Westchester Community College. Fill out this form: