Nursing
The A.A.S in nursing program at Westchester Community College at the Valhalla campus located in Valhalla, NY has received initial accredited by the Board of Commissioners of the Accreditation Commission for Education in Nursing (ACEN). The effective date for initial accreditation of the associate nursing program is May 24, 2017 with the next evaluation visit scheduled for spring 2025.
Faculty
Assistant Professor
Amy DiCapua
Masters of Science Nursing Education Molloy College
Assistant Professor
Ann Hay
College of New Rochelle Masters of Science Nursing
Assistant Professor
Maureen Carman
Department chairperson
Masters of Science Nursing Walden University
Associate Professor
Norma Katz
CAGS New York University Psychiatric Mental Health NP
Hunter College Masters of Science Nursing
Assistant Professor
Maria Sireci
Hunter College Masters of Science Nursing
Assistant Professor
Mary F Milani
CAGS Pace University Family Nurse Practitioner
Pace University Masters of Science Nursing
The programs full time faculty teaches the content in all four nursing courses. However, the nursing program utilizes clinical adjunct faculty to cover many clinical experiences. Many of the adjunct faculty are employed in area hospitals and medical setting where students receive state-of-the-art clinical instructions.
Information about the chair
Contact Information
Phone: 914-606-6191
Fax: 914-606-7832
Office location: HSC – Room 23
Email: ann.hay@sunywcc.edu
Title(s): M.S.N., B.S.N., R.N., Assistant Professor & Curriculum Chair
Department: Nursing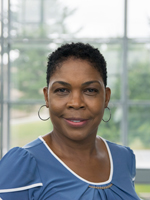 Ann achieved a Master's Degree in Nursing (MSN), and a Bachelor's in Nursing from The College of New Rochelle, New York. She graduated Magna Cum Laude, and was granted the Faculty Award from College of New Rochelle in 2008. As an alumna of Westchester Community College (WCC) 1997, she received the Most Outstanding Student award from the Future Nurses Club.
She has a work history that spans more than nineteen years in various settings and different roles. Ann expanded her expertise in nursing while working in the Emergency Department at Emory University Hospital Midtown, Atlanta, Georgia. She was an Administrative Nursing Supervisor at Piedmont Henry Hospital, Georgia. Prior to joining Westchester Community College as a full time Assistant Professor of Nursing, Ann worked as an Adjunct Clinical Nursing Instructor at WCC in the Practical Nursing Program for two years. She was a Clinical Instructor in the Associate Degree Nursing Program for one year.
Degree Information:
Graduate Certificate in Nursing Education. Chamberlain University College of Nursing
M.S.N. College of New Rochelle
Courses Taught:
Dosage Calculation for Nurses
Advance Medical Surgical Nursing for 221 & 231 (ADN3 & ADN4)
Clinical Education for Nursing 120 & 221 (ADN1 and ADN 3)
Nursing Skills Lab for Nursing 221 (ADN3)
Honors and Awards: 
Clinical Excellence Award -Westchester Community College (WCC)
Faculty Award -College of New Rochelle (CNR)
Institution Service or Academic Service:
Curriculum Chair
Member of Awards Committee
Loading...
Accreditation
Program Requirements
Program Map
Program Learning Outcome
About Westchester Community College
Financial Aid
Nearly 33% of Westchester Community College students receive some form of financial aid. Financial Aid is available to students who qualify. In addition, the Westchester Community College Foundation offers $1.6 million in scholarships annually.
Sports
The Westchester Community College Athletic Department sponsors thirteen different intercollegiate athletic teams in various sports. The roster of sports offered includes Men's Baseball, Women's Softball, Men's and Women's Basketball, Men's and Women's Bowling, Men's and Women's Cross Country, Men's Golf, Men's and Women's Track and Field, Men's Soccer, and Women's Volleyball. Visit the Vikings Athletics website for schedules, reports, and more.
Locations
We're accessible: Public transit-friendly main campus and extension locations. Online classes for wherever you are. Valhalla (main campus); extension sites in New Rochelle, Mount Vernon, Yonkers, Shrub Oak, Mahopac, Ossining, Port Chester and Peekskill (Center for the Digital Arts) and White Plains (Center for the Arts).
Transfer Pathways
After successfully completing your studies at Westchester Community College you can transfer almost anywhere, in-state or out-of-state. NYS residents are also guaranteed admission to a SUNY four-year campus.
Contact Information
Department Chair: Maureen Carman
Telephone: 914-606-7852
Email: maureen.carman@sunywcc.edu
Get More Information
Interested in learning more about Westchester Community College. Fill out this form: