Lean Six Sigma Green Belt Certification
Our Program Leads to Success!
Whether you're an individual striving for career growth, or a business person focused on team engagement and leadership achievements, this certification is geared towards results. Our small class size and coaching delivers training expertise in a flexible, accessible environment and will keep you on track all the way through the program!
The Lean Six Sigma Green Belt Certification provides students the with the framework of tools, techniques and methodologies empowering them to lead Lean Six Sigma projects in their organizations.
Participants learn the problem-solving methodologies for improving processes — Define, Measure, Analyze, Improve and Control (DMAIC) — and receive instruction in the tools for streamlining production and services from end to end.
Training that Pays!
The real world project you complete will generate savings (or revenue enhancements) that more than pay for the investment in our Green Belt Certification program. Sign up today!!
For course syllabus and details
---
Taught by Nationally Renowned Expert
Steve Wall is the Public Sector Performance Improvement Practice Leader for Orion Development Group. He has more than 25 years of experience leading major improvement efforts.
As a consultant, Mr. Wall has worked with dozens of states, counties, and private sector organizations in the United States and Mexico to develop strategic plans, implement change, improve customer focus, eliminate waste and save money.
In 1993, Mr. Wall was the first in the nation to be appointed to a
cabinet-level position to direct quality improvement efforts throughout a state government. Mr. Wall was the founding director of LeanOhio. Over his career, Steve has worked with thousands of people in directing programs that saved taxpayers more than $700 million.
"This training was great! I appreciate the opportunity to attend a program led by Mr. Wall, and would attend any of his training events again." – Program Coordinator, Health Agency
A nationally recognized expert on how to cut red tape, Mr. Wall has testified before subcommittees of the U.S. House of Representatives, the U.S. Senate and the US Secretary of Labor's Office. He has served as a keynote speaker for numerous state and national conferences, and instructed workshops and seminars for more than a dozen colleges and universities.
Mr. Wall is a certified Lean Six Sigma Master Black Belt.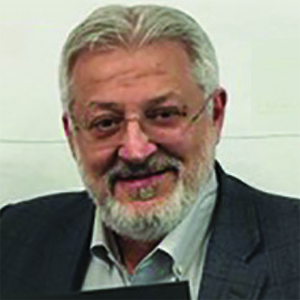 "Steve Wall is great. I'd recommend this class to anybody who is looking to improve processes."
– Manager, Major Hospital
"The real-life examples were extremely beneficial. I enjoyed walking through the steps from start to finish."
– Analyst, State Government
"I had never heard of the Lean Six Sigma but was quite impressed. I got wonderful guidelines for holding an event in my area."
– Manager, County Government
"This seminar was incredibly useful and applicable. I learned about Lean and got great ideas."
– Program Coordinator, Health Agency
---
Benefits for Organizations
Increased productivity
Improved quality of product / service
Enables higher customer satisfaction
Save costs by detecting root causes in the  workplace with problem-solving
Increased employee retention
Benefits for Individual
First hand applicable industry knowledge
Marketable professional advancements
Job retention
Professional credibility
Value and industry recognition
Higher earning potential
Lean Six Sigma FAQs (Frequently Asked Questions)
Q: What is required for my Green Belt Certifcation?
A: Participants must successfully complete our training program and a real world project of their own selection.
Q: What is Lean Six Sigma?
A: Lean Six Sigma is a combination of two popular Process Improvement methods—Lean and Six Sigma—that pave the way for operational excellence. These time-tested approaches provide organizations with a clear path to achieving their business objectives as fast and efficiently as possible.
Q: What should I expect from this Lean Six Sigma Course?
A: The Lean Six Sigma program provides training on how to use the Lean Six Sigma DMAIC (Define, Measure, Analyze, Improve, and Control) methodology to solve problems within your organization. Lecture topics
include many proven Lean Six Sigma problem-solving methods and statistical tools, which are reinforced through hands-on learning exercises.
Q: What is the goal of projects completed in conjunction with a training course?
A: The goal of the projects completed in conjunction with a training course is for participants to demonstrate their ability to apply Lean Six Sigma tools/methods using the DMAIC approach to solve a real-world problem that results in some benefit for the organization (financial or otherwise) in which the project is conducted.
Registration Information:
2023 Calendar Year
Location: Online (live / virtual – remote)
Dates: Call for Dates
Time(s): 9:00 a.m. to 4:00 p.m.
Catalogue #: CE-BUS 2133
Class #: TBD
Cost: $3,995
To register for this class, call 914-606-6830 and choose option 1 when prompted.  Visit Us @ www.sunywcc.edu/pdc
Professional Development Center / Gateway Center
75 Grasslands Road / Valhalla, NY 10595
For more information or questions, please contact:
Jim Irvine, Director, Corporate and Continuing Professional Education
Phone: 914-606-6658 / email: james.irvine@sunywcc.edu