SUNY WCC & George Brown College Online Technical Training Partnership
Our Training program will help you become job ready
Westchester Community College in partnership with George Brown College offers online technical certificate programs in Automation, Electronics, Electromechanical, PLCs and Robotics. These programs have been developed for adult learners pursuing basic technician level training through independent study, specifically students who cannot attend college full-time because of work or family commitments.
Enrich your skills and knowledge in design, programming, installation, operation, maintenance and troubleshooting. Using flexible and engaging content and these programs include simulation software, which is fully integrated within the learning material and bridges the gap between theoretical and practical usage.
 Have questions?, please call 1-844-223-6347 or send an email to info@wcc-gbc.com.
Technical Training Programs
Automation Technician
In the 21st century, there has been unprecedented growth in automation and control systems and the demand for people to design, install and maintain these systems has never been higher. The Automation Technician program was developed in direct response to industry demand for people with broad skills and knowledge in areas including digital electronics and process control, and who also have programming skills in areas such as PLCs, Robotics, and SCADA systems.

---
Electric Vehicle Technician
The Electric Vehicle (EV) Technician training program is intended to address a global need for people who are skilled in diagnosing, servicing and repairing high voltage EVs and commercial charging stations.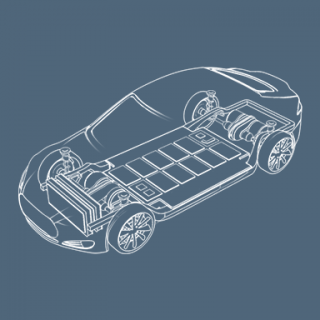 ---
Electromechanical Technician
The Electromechanical Technician Certificate program provides a complete introduction to electronics and electromechanical systems. This program is often of interest to people who want to study electronics with an emphasis on mechanical systems, for example someone coming from a millwright background.

---
Electronics Technician
The Electronics Technician Certificate program presents a complete in-depth introduction to the fundamentals of applied electronics. It covers the basics, from series circuits through to digital electronics. The program covers an introductory curriculum in electronics equivalent to a two-year college diploma.

---
PLC Technician
The PLC Technician Certificate Program provides a basic introduction to PLCs and focuses on the practical applications of using them in a plant or manufacturing system. This program is designed for students with little or no PLC experience and who require a safe and quick start in the fundamentals of PLC programming.

---
PLC Technician II
The PLC Technician II Certificate program provides a more advanced study of PLCs in manufacturing including Distributed Control Systems (DCS), Supervisory Control and Data Acquisition Systems (SCADA) and advanced programming languages.

---
Robotics Technician
The Robotics Technician training program introduces the concepts of industrial robots and explains how they can be used in a plant or manufacturing system. The primary focus of the program is on automated manufacturing processes, as well as the role of robots and all of their support equipment.

---

George Brown College Accreditation
George Brown College (GBC) is a fully-accredited post-secondary institution, and has established a reputation for equipping students with the skills, industry experience and credentials to pursue the careers of their choice. GBC offers over 300 programs across a wide variety of professions. Students can earn certificates, diplomas, industry accreditations, and undergraduate degrees.
Westchester Community College Accreditation
Westchester Community College is affiliated with the State University of New York (SUNY). The College is fully accredited by Middle States Association of Colleges and Secondary Schools, which accredits institutions in the State of New York.
---
Job Opportunities
Whether you are seeking initial training for a position or looking for training to advance in your current role, our technical training certificate programs can help you acquire the knowledge and skills you need to succeed.
Learn More about Jobs
---
Still have questions
Please call 1-844-223-6347 or send an email to info@wcc-gbc.com