Requirements Analysis & Design Definition
Business Analysis Driving Business Success: Driven by the rise of complexity and uncertainty in today's world, business analysis is key to enabling change that drives project and business success.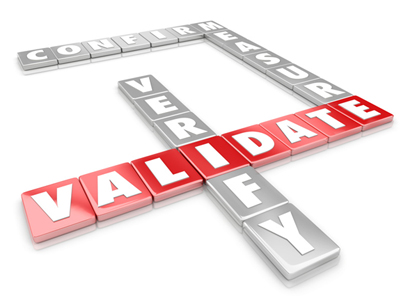 The ultimate objective of a business analysis, process improvement or information technology project is to improve business results. This seminar will present proven approaches to analyzing current conditions, business needs and technology enablers. Verification and validation techniques will be used to assure proposed solutions meet the needs of users and customers.
Course Objectives:
Help evaluate requirements for completeness, correctness, and alignment with business needs
Create models that improve communication of business need and potential solutions
Manage requirements throughout the life cycle
Identify solutions which fulfill the business needs
Evaluate and recommend "best" solution(s)
Enhance skills which further foster collaboration and creativity
Course Outline:
I. Elaborating the Requirements
Envisioning the future
Additional modeling techniques (ie. Process, Context, Data)
Acceptance criteria
The requirements package
II. Getting the Right Requirement Right
Evaluating the requirements
Evaluating the requirements package
Alignment with business value
Requirements review techniques
III. Solutions Design
JAD sessions
Leading creativity
Identifying solutions
Evaluating options
IV. Managing BA Deliverables
Requirements management plan
Requirement prioritization
Requirements traceability
Change management
Spring 2022

Location: Online (virtual / live-remote)
Date(s): May 10th 11th, 2022
Time: 8:30 am – 4:00 pm
Catalogue #: CE-BUS 2131
Class #:  18882
Cost: $1,095.00
How to Register:
Register over the phone using MC, Visa or Discover. Call 914-606-6830, press 1
You will need the Class # when speaking with a representative.
Office hours for registration are Monday – Thursday 8:30 a.m. to 7:15 p.m.
Friday 8:30 a.m. to 4:30 p.m. (in summer, 9:00 a.m. – 12:00 noon) Saturday 9:00 a.m. to 3:30 p.m. (in summer, closed some Saturdays)
Learning Path
Business Analysis Certificate | Spring 2022 | March 15 – May 31
This course is part of the Business Analysis Certificate Series. Save 15% if you register and pay, in advance, for all four classes. See "Business Analysis Certificate Series".

Professional Development Hours awarded by the International Institute of Business Analysis / IIBA.
For IIBA courses, contact:
Jim Irvine, Director, Corporate and Continuing Professional Education
914-606-6658
james.irvine@sunywcc.edu