Eliciting & Documenting Requirements
Business Analysis Driving Business Success: Driven by the rise of complexity and uncertainty in today's world, business analysis is key to enabling change that drives project and business success.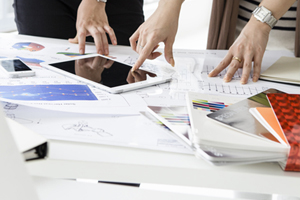 The Business Analyst has been described as the person who bridges the divide between IT departments and the business organizations they support. For all of the tools and techniques to elicit requirements, nothing is more important than making the most of human contact between these two interdependent groups. This seminar discusses several useful approaches to gathering requirements, focusing on the facilitation of collaborative sessions and the clear translation of business needs into requirements.
Course Objectives:
Practice new tools and techniques that will strengthen elicitation and collaboration results
Develop a framework for improved stakeholder collaboration
Maintain stakeholder engagement and commitment through requirements elicitation and documentation
Identify and create use cases and user stories
Write effective requirements
Ensure focus on business value delivery
Course Outline:
I. The Strategy-Focused Organization
Background: The need to think strategically
Linkage to the Balanced Scorecard
II. Good Requirements
Business rationale
Requirements classification
Creating the road map
III. Elicitation and Collaboration
Understanding the difference
Stakeholder analysis
What to elicit
IV. Techniques
Process analysis techniques
Interviews, focus groups, surveys
Brainstorming
User stories
Use cases
When, why and how to use the techniques
V. Writing Requirements
Transitioning from elicitation to requirements
Requirements tips and guidelines

Cost: $1,095.00
Location: Online (virtual / live-remote)
Date(s): (October 19th & 20th / $ 1,095.00)
Time: 8:30 am – 4:00 pm
Catalogue #: CE-BUS 2129
Class #: 23259
To register for this class, call 914-606-6830 and choose option 1 when prompted.
Learning Path
Business Analysis Certificate | Spring 2021 | Feb 16-May 12
This course is part of the Business Analysis Certificate Series. Save 15% if you register and pay, in advance, for all four classes. See "Business Analysis Certificate Series".

Professional Development Hours awarded by the International Institute of Business Analysis / IIBA.
For IIBA courses, contact:
Jim Irvine, Director, Corporate and Continuing Professional Education
914-606-6658
james.irvine@sunywcc.edu