Contact the PDC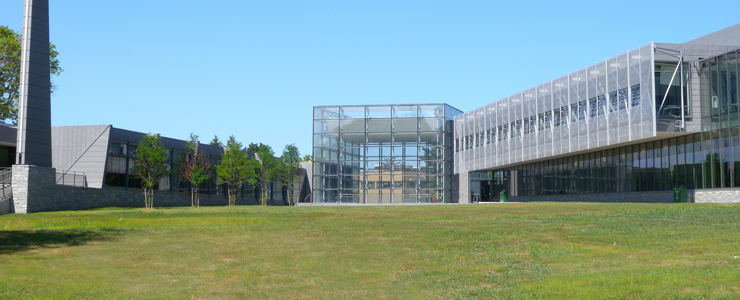 If you have questions regarding the Professional Development Center, please contact us.
Address:
Professional Development Center
Westchester Community College – Gateway Center #333
75 Grasslands Road
Valhalla, NY 10595
Email: PDC@sunywcc.edu
Phone: (914) 606-6598
Meet the Team

Paulette Pellani,

Program Administrator

Paulette holds an MBA from NYU's Stern School of Business, an MA in Developmental Psychology from the New School University, and a BA in Social Sciences from Montclair State University. She is also a certified Career Coach. Her areas of expertise include the design and facilitation of employee development programs. She specializes in talent management, managerial styles, coaching and professional communication skills. Prior to joining Westchester Community College, she spent most of her career at Philips Electronics where she ran the Learning Shared Service Organization for North America. She has also worked in professional development for the City University of New York. You can reach Paulette at

paulette.pellani@sunywcc.edu

or at (914) 606-6669

Jim Irvine,

Director of Corporate Education and Continuing Professional Education

Jim's primary role is to provide and support employee workforce development, continuing education and training programs to businesses and organizations throughout our Westchester and Putnam community. Prior to joining Westchester Community College, he spent 11 years at Pace University as a Business Development Program Manager, Corporate Education and prior to that, several years at IBM as a Senior Sales Consultant in their Interactive Learning Division and other companies in the learning management technology space. You can reach Jim at

james.irvine@sunywcc.edu

or (914) 606-6658

Westchester Community College offers a number of pathways to help you prepare for a new career! You can get the skills and knowledge you need by enrolling in a non-credit program, or earn college credits through one of our degree or certificate programs. Perhaps you are not sure what people do or how much money they earn in certain careers? Would you like to know how many jobs are predicted to be available in a particular industry? Or maybe you are unsure whether receiving a non-credit career certification or license would be right for you? Go to https://sunywcc.emsicareercoach.com to explore a variety of career opportunities, their associated job descriptions, and salary and employment trends. Complete a career assessment for additional guidance. Still not sure? Visit www.sunywcc.edu/career for more career resources and contacts.