Corporate Training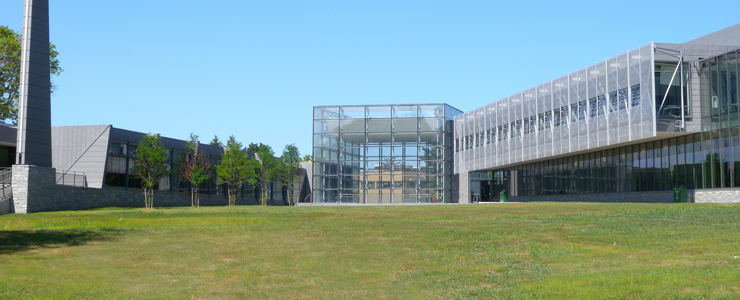 We provide and support Professional Development and Continuing Education for our Business Community.
Frontline Employee Development
Leadership Development
Information Technology
Healthcare
Advanced Manufacturing
Safety & Corporate Compliance
Professional Certifications
Microsoft Office Specialist
National Institute for Metalworking Skills (NIMS)
To register, please call 914-606-6830, press 1
The Professional Development Center is a great place for you or members of your team to continue their professional development and enhance necessary business skills. Westchester Community College provides high quality programs with convenient and affordable options for workforce development and continuing education. We offer a variety of training programs which can be customized to your organization's needs and delivered on your schedule. Flexible options include providing online programs and/or on-site training at your location or the Gateway Center located at our Valhalla campus.
Programs include:
Transforming the Customer Experience
 Business Process Management
Conflict Resolution
Change Management & Leadership Development
Supervisory Skills for New Managers
Essentials of Management
Introduction to Lean Six Sigma
Computer Technologies/Office Productivity
Effective Business Communications
Medical Billing / Medical Coding
 And many more
For further information regarding the Professional Development Center Contact Jim Irvine, Director of Corporate Education and Continuing Professional Education at 914-606-6658 or email james.irvine@sunywcc.edu or pdc@sunywcc.edu or visit www.sunywcc.edu/pdc
BUSINESS PROCESS MANAGEMENT & IMPROVEMENT
Process Mapping, Modeling and Analysis: Using Process Analysis to Define & Solve Business Challenges
Organizations are a collection of processes. These processes are the business activities performed to produce value, serve customers, and generate income. Managing these processes is the key to the success of your organization. Most organizations are not set up to manage processes instead they manage tasks. Inefficiency and waste become part of the system, they rob your organization of profits, productivity and its competitive advantage. Process mapping shows you the way out. 13 CPEs.
CE-BUS 2105, Oct. 5, 6, 12, 13, 1:00-4:30 pm, $1,095. #83967
Performance Improvement Strategies: Using Lean, Six Sigma & Reengineering to Improve Business Results
Think about it, all performance improvement methodologies (PDCA, Six Sigma, TQM, reengineering, etc.) have four elements in common: customer value, process maps and measures, root cause analysis and improvement strategies. The tools and other techniques taught in this seminar will enable you to use the right data and right tools to craft the right solution to improve performance. 13 CPEs.
CE-BUS 2112, Nov. 2, 3, 9, & 10, 1:00-4:30 pm, $1,095. #83968
Lean Six Sigma Green Belt Certification: 6-Day Course & Certification Project
The Lean Six Sigma Green Belt is the most recognizable and valued quality management certification across all industries. This program combines comprehensive classroom training with real-world application to both enhance learning and validate capabilities. Between sessions, participants will work on a process improvement project from your organization. You will attend three, two-day live, remote training sessions, approximately one month apart, to complete the six full days of classwork. Our program leads to success! 36 CPEs.
CE-BUS 2133, Oct. 20, 21, Nov. 10, 11, Dec. 1 & 2, 9:00 am-4:00 pm, $3,995. #83983
Process Optimization in Healthcare
How to serve more patients and improve all measures of quality: In an environment filled with technological, regulatory and administrative change – and a pandemic – hospitals and practices must serve significantly more patients while accepting lower reimbursement. It is a "business" model that would not work for most businesses. This workshop will equip you with the tools and techniques you need to better understand your processes and implement lasting solutions. 13 CPEs.
CE-HCARE 2076, Oct. 14, 15, 21 & 22, 8:30 am-12:00 noon, $1,095. #84055
Improving the Patient Experience
Best Practices for Improving Patient / Family Satisfaction and HCAHPS Scores. Clinical outcomes have always been the most important measure of patient satisfaction. In today's healthcare business environment, payers, patients and healthcare leadership demand a more holistic view of patient engagement. The definition of high quality has been expanded to include greater emphasis on wait times, communication, the environment and more. This course will challenge you to rethink patient interactions and how to implement measurable improvements to patient satisfaction. 13 CPEs.
CE-HCARE 2077, Nov. 4 , 5, 11 & 12, 8:30 am-12:00 noon, $1,095. #84056
Data Analytics for Healthcare Leaders: Integrating Statistics and Experience to Drive Your Business Decisions
Hidden in existing systems (block scheduling, practice management, talent management, etc.) are treasure troves of information that will enable you to improve revenue capture, to reallocate resources from underutilized units to emerging areas of need, and to significantly improve clinical and non-clinical outcomes. This seminar will arm you with the tools and strategies to determine which data are vital, ask the right questions of analysts who support you, interpret results to make good business decisions and effectively communicate your conclusions to varied audiences.
CE-HCARE 2078, Dec. 9, 10, 16 & 17, 8:30 am–12:00 noon, $1,095. #84098
Professional Development Hours awarded by Association of Business Process Management Professionals/ABPMP.  For more details and complete list, visit our website at www.sunywcc.edu/bpm
Business Analysis—Driving Business Success
Driven by the rise of complexity and uncertainty in today's world, business analysis is key to enabling change that drives project and business success. Business Analyst is one of the fastest growing roles in the business and IT world. BA practitioners are poised to have a dramatic impact on organization's ability to create more responsive business models and optimize innovation and automation projects.
Foundations of Business Analysis
Interested in solving business problems? If you're considering a career in business analysis or if you are a business analyst already and want to upgrade your skills to be ready for the next step, this course is for you. You will learn the fundamentals of business analysis, the art and science of assessing needs and delivering solutions that work for stakeholders and customers. 12 CPEs.
CE-BUS 2128, Sept. 21 & 22, 9:00 am-4:00 pm, $1,095. #83982
Requirements Analysis & Design Definition
The ultimate objective of a business analysis, process improvement or information technology project is to improve business results. This seminar will present proven approaches to analyzing current conditions, business needs and technology enablers. Verification and validation techniques will be used to assure proposed solutions meet the needs of users and customers. 12 CPEs.
CE-BUS 2131, Nov. 9 & 10, 9:00 am-4:00 pm, $1,095. #83981
See our complete BA Series at www.sunywcc.edu/pdc
Attaining Financial Wellness
Learn the necessary steps to put yourself on the path towards a successful financial future. This course will be a fun interactive 10-week program covering the basics and beyond along with must follow steps to secure your finances well into the future including Investment Basics, Life Events, Debt Management, Retirement Income Planning and more! This course is taught by a Chartered Financial Analyst/Certified Financial Planner.
CE-FIN 2077, Tues., Oct. 5-Dec. 7, 6:00-7:30 pm, $195. B Yam. #83965
Mastering Student Debt
Student debt is crushing the American Dream. Last year, student debt in the US surpassed $1 Trillion, and for the first time, exceeded the total amount of credit card debt. Minimize the financial impact of student loans! Learn the different types of repayment options, income driven loan forgiveness payments and public loan forgiveness programs. Take control of your finances NOW! This course is taught by a CSLP—Certified Student Loan Professional. B.Yam.
CE-FIN 2079, Thurs., Oct. 28, Nov. 4, 11, & 18, 6:00-7:30 pm, $145. B Yam. #83964
Coaching for Performance Improvement
Coaching is not simply a best practice—it is essential to fostering employee and organizational development for maximum results. As a supervisor, manager, team lead or someone aspiring to these, you play a significant role in supporting and guiding this development toward optimizing performance. Learn the processes and best practices to be an effective coach to advance staff development and increase levels of performance for your department and organization.
CE-BUS 2122, 4 M/W, Oct. 25-Nov. 3, 6:00-8:00 pm, Room TBD, $225. #83974
Conflict Resolution in the Workplace
Every workplace has conflict. Participants will learn the different types of conflict and the process to diagnose, understand and resolve these conflicts. Learning how to handle disputes and conflict effectively is a necessary skill for anyone both personally and professionally.
CE-BUS 2123, Sept. 28 & 29, 6:00-8:00 pm, $99. #83973
Effective Communication-From Ordinary to an Extraordinary Business
How you communicate to others, especially your staff and clients can make all the difference in growing your practice. Most business professionals listen to respond versus to relate and understand others. Communication that is clear and specific free from assumption and speculation leads to better results long term. Higher engagement is the key to growth while being productive and efficient.
CE-BUS 2135, Oct. 6, 6:00-8:00 pm, $49. #83980
Red Hat Linux System Administration I
Red Hat System Administration I (RH124) equips you with Linux® administration "survival skills" by focusing on foundational Linux concepts and core tasks. You will learn how to apply command-line concepts and enterprise-level tools, starting you on your journey toward becoming a full-time Linux system administrator. This path continues with the follow-on course, Red Hat System Administration II (RH134).
CE-COMP 2231, T/Th, Oct. 5-Nov. 30, 6:00-8:30 pm, $2,400. #83975
Introduction to Python and R Programming for Data Science and Machine Learning
With the enormous volume and variety of data being created and collected daily, Data Science is one of today's fastest-growing and critically important fields for businesses, organizations and government. These skills are in high demand and robust job growth is expected well into the next decade. This hands on, project-based course is an introduction to the R and Python programming languages as well as to higher-level Microsoft Excel features.
CE-COMP 2239, M/W, Sept. 20-Dec. 8, 6:00-8:30 pm, $2,400. #83976
Introduction to Lean Six Sigma
This course is perfectly suited for individuals, including experienced business professionals interested in learning about the concepts and fundamentals of Lean Six Sigma. Participants will learn the essentials of a quality management framework and Lean approach to operations management. Students will gain an understanding why it is being used in businesses around the world to streamline operations and optimize efficiencies.
CE-BUS 2124, 2 Sat., Oct. 16 & 23, 9:00-11:00 am, $99. #83977
Foundations of Lean Six Sigma: A Yellow Belt Equivalent
This course will pick up where the White Belt training left off. Participants will go deeper into the philosophy of establishing an organizational quality mind-set, leveraging metrics to solve difficult business problems, and each phase of a Lean Six Sigma project including basic statistical analysis. Successfully completing this course will position participants to enter a formal Green Belt program through an accredited certification program.
CE-BUS 2125, 5 Sat., Nov. 6-20, Dec. 4 & 11, 9:00-11:00 am, $249. #83978
Managing Change and Transformation
2020 has brought about an unprecedented rate of change not only for US businesses but businesses across the globe. This course will provide a framework to enable organizations to support their customers and protect their business, while laying the seeds for future growth and success. Participants interested or involved in change management and transformation will gain insight into the process and learn strategies to collaborate and solve complex issues.
CE-BUS 2126, 10 Mon., Oct. 4-Dec. 6, 7:00-8:30 pm, $295. #83979