Corporate Training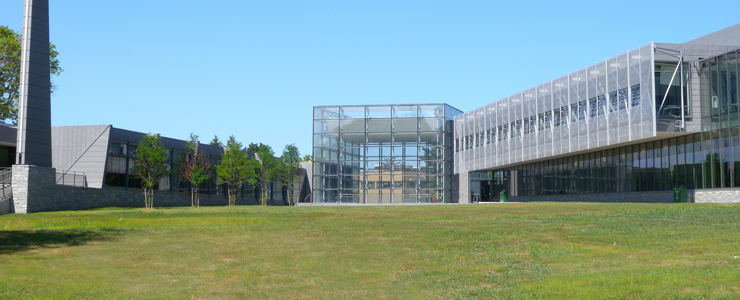 We provide and support Professional Development and Continuing Education for our Business Community.
Frontline Employee Development
Leadership Development
Information Technology
Healthcare
Advanced Manufacturing
Safety & Corporate Compliance
Professional Certifications
Microsoft Office Specialist
National Institute for Metalworking Skills (NIMS)
Fall 2020
Resources for Business and Management
The Professional Development Center is a great place for you or members of your team to continue their professional development and enhance necessary business skills. Westchester Community College provides high quality programs with convenient and affordable options for workforce development and continuing education. We offer a variety of training programs which can be customized to your organization's needs and delivered on your schedule. Flexible options include providing online programs and / or on-site training at your location or the Gateway Center located at our Valhalla campus.
Successful programs include topics related to:
Transforming the Customer Experience
Business Process Management
Essentials of Brand Strategy and Implementation
Change Management & Leadership Development
Supervisory Skills for New Managers
And many others
We also offer professional skills development classes on campus, including:
Essentials of Management
Project Management and PMP & CAPM Prep
Computer Technologies/Office Productivity
Effective Business Communications
Medical Billing / Medical Coding
And many more
For further information regarding the Professional Development Center Contact Jim Irvine, Director of Corporate Education and Continuing Professional Education 914-606-6658, email us at james.irvine@sunywcc.edu or pdc@sunywcc.edu, or visit www.sunywcc.edu/pdc
BUSINESS PROCESS MANAGEMENT & IMPROVEMENT
Process Mapping, Modeling and Analysis:
Using Process Analysis to Define & Solve Business Challenges
Organizations are a collection of processes. These processes are the business activities performed to produce value, serve customers, and generate income. Managing these processes is the key to the success of your organization. Most organizations are not set up to manage processes instead they manage tasks. Inefficiency and waste become part of the system, they rob your organization of profits, productivity and its competitive advantage. Process mapping shows you the way out. 13 CPEs.
CE-BUS 2105, T/W, Oct. 20 & 21, 9:00 am-4:30 pm, $1,095. #90352
Performance Improvement Strategies:
Using Lean, Six Sigma & Reengineering to Improve Business Results
Think about it, all performance improvement methodologies (PDCA, Six Sigma, TQM, reengineering, etc.) have four elements in common: customer value, process maps and measures, root cause analysis and improvement strategies. The tools and other techniques taught in this seminar will enable you to use the right data and right tools to craft the right solution to improve performance. 13 CPEs.
CE-BUS 2112, T/W, Nov. 17 & 18, 9:00 am-4:30 pm, $1,095. #90353
Professional Development Hours awarded by Association of Business Process Management Professionals/ABPMP. For more details, visit our website at www.sunywcc.edu/bmp
Communicating Through the Written Word: Applying Effective Writing Skills to Business
To succeed in business today one must be able to write clearly, correctly and concisely and should be able to master all aspects of writing. This includes business letters, cover letters, memos, informal reports, executive summaries, proposals, as well as social media and website copy. Professional credibility can be built or destroyed by the written work that goes out from an office. Good writing is the key to effective communication and being able to produce clearly written communication is a skill that is not only desirable but also essential. Participants will focus on writing clear, concise and effective copy.
CE-BUS 2107, 4 Tues., Oct. 20 & 27, Nov. 3 & 10, 6:00-8:30 pm, $195. L Geraci-Miranda. # 90522.
Attaining Financial Wellness
Learn the necessary steps to put yourself on the path towards a successful financial future. This course will be a fun interactive 10-week program covering the basics and beyond along with must follow steps to secure your finances well into the future including Investment Basics, Life Events, Debt Management, Retirement Income Planning and more! This course is taught by a Chartered Financial Analyst/Certified Financial Planner.
CE-FIN 2077, 10 Tues., Sept. 15-Nov. 17, 6:00-7:30 pm, $195. B Yam. # 90354.
Coaching for Performance Improvement
Coaching is not simply a best practice—it is essential to fostering employee and organizational development for maximum results. As a supervisor, manager, team lead or someone aspiring to these, you play a significant role in supporting and guiding this development toward optimizing performance. Learn the processes and best practices to be an effective coach to advance staff development and increase levels of performance for your department and organization.
CE-BUS 2122, 4 M/W, Oct. 26-Nov. 4, 6:00-8:00 pm, $225. #90537
Conflict Resolution in the Workplace
Every workplace has conflict. Participants will learn the different types of conflict and the process to diagnose, understand and resolve these conflicts.  Learning how to handle disputes and conflict effectively is a necessary skill for anyone both personally and professionally.
CE-BUS 2123, 4 M/W, Nov. 9-18, 6:00-8:00 pm, $ 225. #90536
Red Hat Linux System Administration I
Red Hat System Administration I (RH124) equips you with Linux® administration "survival skills" by focusing on foundational Linux concepts and core tasks. You will learn how to apply command-line concepts and enterprise-level tools, starting you on your journey toward becoming a full-time Linux system administrator. This path continues with the follow-on course, Red Hat System Administration II (RH134).
CE-COMP 2231, T/Th, Sept. 22- Nov. 12, 6:00-8:30 pm, $2,400. #90535
Introduction to Lean Six Sigma
​This course is perfectly suited for individuals, including experienced business professionals interested in learning about the concepts and fundamentals of Lean Six Sigma. Participants will learn the essentials of a quality management framework and Lean approach to operations management.  Students will gain an understanding why it is being used in businesses around the world to streamline operations and optimize efficiencies.
CE-BUS 2124, 2 Sat., Oct. 10 & 17, 9:00-11:00 am, $99. #90584​
Foundations of Lean Six Sigma: A Yellow Belt Equivalent
This course will pick up where the White Belt training left off.  Participants will go deeper into the philosophy of establishing an organizational quality mind-set, leveraging metrics to solve difficult business problems, and each phase of a Lean Six Sigma project including basic statistical analysis.  Successfully completing this course will position participants to enter a formal Green Belt program through an accredited certification program.
CE-BUS 2125, 5 Sat., Oct. 31, Nov. 7-21, & Dec. 5, 9:00-11:00 am, $249. #90585
Displaced Homemakers/Project Transition
Office Technology Training Program for Career Re-Entry
This intensive program provides qualified displaced homemakers the opportunity to learn current, marketable skills to return to the workforce. There is no cost to eligible participants (single parents, widowed, disabled spouse, divorced, separated, unemployed spouse). All applicants must be unemployed or underemployed, and must provide proof of Displaced Homemaker status according to NYS Department of Labor guidelines.
Learn current computer skills:
MS Word
MS Excel
MS PowerPoint
MS Outlook
Learn job search skills:
Resume writing
Interviewing
Online job search
Group & Individual Career Counseling
Contact us to find out if you are eligible for the Displaced Homemaker Training Program;email PG22@sunywcc.edu.