Business Generation and Customer Loyalty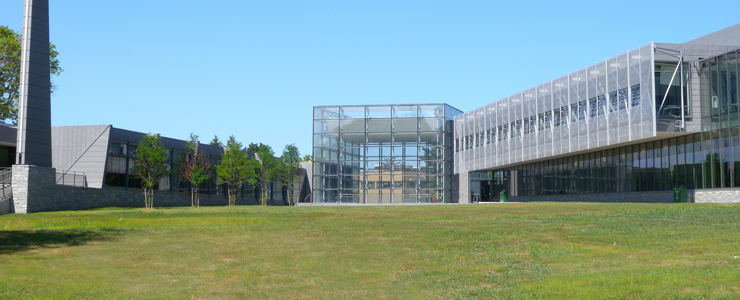 Today's customers are very knowledgeable about product and service offerings including pricing, alternative sources, and ways to negotiate to maximize their purchases (i.e., not only price, but delivery times, service guarantees, etc.) They understand that businesses will invest a lot of time and money in cultivating and supporting their customer base and that, in many situations, the customer really is "king."
Sophisticated businesses understand that the value of a customer far exceeds the profit from his or her initial purchase. A good customer relationship will last for years and bring substantial value to the organization. Businesses will want to efficiently and effectively acquire new customers and manage the customer experience to maximize customer satisfaction and to build long-term loyalty.
Our programs recognize the challenge that businesses and other organizations are facing in order to generate new customers, to build and retain existing customers, and to extend the customer's relationship with the organization. Similar challenges exist both for all types of organizations.
We have designed our programs to meet the needs of organizations in various stages of growth and development. The level of sophistication of your sales and service team, combined with the challenges they typically face in the course of their day, will be specifically taken into account and reflected in our custom- tailored programs.
Programs include:
Sales training, including face-to-face; telemarketing; and direct order via web, mail or catalog. Includes the stages of the sales process, from initial capabilities presentations to negotiating and closing the order.
Lead generation, lead valuation and management, and conversion of prospects to customers. This program includes a discussion of the various sources of leads and mechanisms to generate and qualify leads, as well as the issues of quality vs. quantity.
Customer service, complaint handling, and approaches to tough problem resolution. Includes re-activating "lost" or "older" customers and leveraging satisfied customers into new product / service categories.
Can we schedule a phone conference? Or, better yet, a face-to-face meeting?

Westchester Community College offers a number of pathways to help you prepare for a new career! You can get the skills and knowledge you need by enrolling in a non-credit program, or earn college credits through one of our degree or certificate programs. Perhaps you are not sure what people do or how much money they earn in certain careers? Would you like to know how many jobs are predicted to be available in a particular industry? Or maybe you are unsure whether receiving a non-credit career certification or license would be right for you? Go to https://sunywcc.emsicareercoach.com to explore a variety of career opportunities, their associated job descriptions, and salary and employment trends. Complete a career assessment for additional guidance. Still not sure? Visit www.sunywcc.edu/career for more career resources and contacts.