Training and training-related services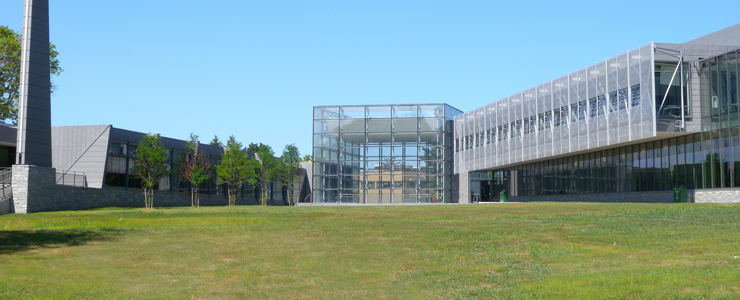 Our highly qualified trainers embrace a wide variety of areas that challenge employees, managers, and their organizations. To the extent possible, business language, business cases, and scenarios are adapted to your company's situation.
Our approach is consultative and hands-on. We modify existing programs or design and deliver custom programs that suit your needs, timing, and budget. We will collaborate with you not only during program design and delivery, but also in the critical periods following training where it is necessary to embed new knowledge and put into practice what was learned. We are here to serve you not just today, but tomorrow, and in the future.
Some of the areas in which we currently offer programs are Leadership and Organizational Effectiveness, Business Communications, Workplace Languages, Business Generation and Customer Loyalty, Issues in the Modern Workplace, and an array of Technology Programs. Please contact us to discuss some of the many new programs which are under development to meet community needs in our ever-changing environment.
Determining your organization's best training strategy
As part of our services, we will work with you to determine the best training strategy for staff and professionals in your organization. We are available to collaborate with you on the pros and cons of investing in your organization's future through employee development and to discuss the benefits you can expect from improved productivity, increased customer satisfaction, and more sales.
Programs can be delivered at your location or at our state-of the-art facilities in the Gateway Center conveniently located on the Valhalla campus of Westchester Community College.

Westchester Community College offers a number of pathways to help you prepare for a new career! You can get the skills and knowledge you need by enrolling in a non-credit program, or earn college credits through one of our degree or certificate programs. Perhaps you are not sure what people do or how much money they earn in certain careers? Would you like to know how many jobs are predicted to be available in a particular industry? Or maybe you are unsure whether receiving a non-credit career certification or license would be right for you? Go to https://sunywcc.emsicareercoach.com to explore a variety of career opportunities, their associated job descriptions, and salary and employment trends. Complete a career assessment for additional guidance. Still not sure? Visit www.sunywcc.edu/career for more career resources and contacts.