Technology Programs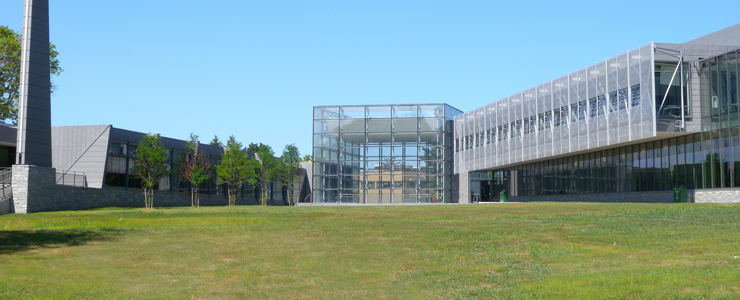 Keeping employees up to date with the latest technologies is paramount to success in business. The Professional Development Center offers training programs in a variety of business software applications, both in-classroom and on-line, for groups and individuals.
Advanced Manufacturing
Advanced Manufacturing at Westchester Community College Earn Industry-Recognized Credentials! This summer, Westchester Community College will offer three courses that lead to certification by the National Institute for Metalworking Skills (NIMS): Introduction to Manufacturing, CNC Milling Operations, and CNC Turning Operations. Each course is 63 hours and will be held in the evenings. According to manufacturingminds.com, there will be 3.4 million manufacturing positons available over the next decade. Build your manufacturing career here!
Please contact Kristine Bunyea by email at Kristine.Bunyea@sunywcc.edu or call 914-606-7904 for further information, schedule, and cost.
Download the flyer to learn more
Microsoft Office Programs
The Professional Development Center can customize course content to meet your training needs and goals. Some of our popular classes include:
MS Word – Basics; Managing Complex Documents; Using Word to Create Brochures, Flyers and Newsletters; Using Word to Create Custom Mailings
MS Excel – Basics; Data Management; Formulas and Functions; Pivot Tables
MS Outlook – Basics and Functions Beyond Email
MS PowerPoint – Basics and PowerPoint for Presenters
Online Training Programs
The Professional Development Center partners with Education To Go to offer short, online learning programs. These instructor-led programs cover a variety of topics including Accounting, Sales, Management, Computer Applications, Writing Skills and Business Planning.
These programs do not require you to enroll a group in order to participate. Individuals can enroll in these sessions allowing you to target specific, individual learning and development goals.
Online Career Certificate Programs
The Professional Development Center partners with Education to Go to provide instructor-led, web-based Career Certificate programs. A few of the courses are:
Microsoft Certified Solutions Associate (MCSA)
Purchasing and Supply Management
Professional Bookkeeper with QuickBooks
Administrative Professional with Microsoft Office
Management for IT Professionals
Six Sigma Black Belt
Online Project Management Professional (PMP) and Certified Associate in Project Management (CAPM) courses available.
Contact Information
Please call 914-606-6627 or email Michele.Maya@sunywcc.edu for information about technology and online programs.
If you have questions regarding the Professional Development Center, please contact us online here or:
Email: PDC@sunywcc.edu
Phone: (914) 606-6598
Address:
Professional Development Center
Westchester Community College – Gateway Center #333
75 Grasslands Road
Valhalla, NY 10595

Westchester Community College offers a number of pathways to help you prepare for a new career! You can get the skills and knowledge you need by enrolling in a non-credit program, or earn college credits through one of our degree or certificate programs. Perhaps you are not sure what people do or how much money they earn in certain careers? Would you like to know how many jobs are predicted to be available in a particular industry? Or maybe you are unsure whether receiving a non-credit career certification or license would be right for you? Go to https://sunywcc.emsicareercoach.com to explore a variety of career opportunities, their associated job descriptions, and salary and employment trends. Complete a career assessment for additional guidance. Still not sure? Visit www.sunywcc.edu/career for more career resources and contacts.