Business Communications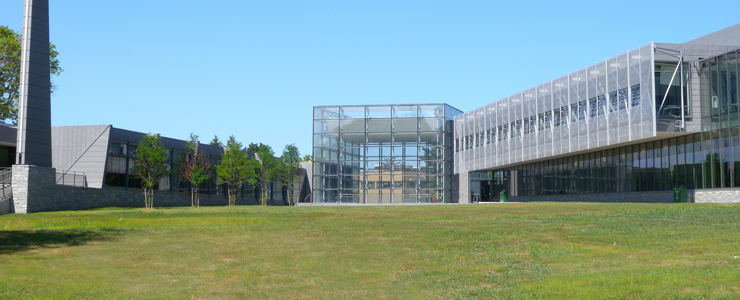 You and your employees communicate your brand image and professionalism in a variety of ways. These include how they dress; the appearance of brochures, letters, and web pages; the manner in which inbound and outbound telephone calls are handled and the tone and manner reflected in presentations, memos and e-mails.
The Professional Development Center's Business Communications programs are geared to give your organization the tools necessary to communicate on all platforms – formal and informal. We offer programs in:
Business Writing
Includes letters of general correspondence, proposals, covering letters for formal contracts, etc. Also includes letters of first introduction (i.e., to a new customer), follow-up correspondence, and other types of correspondence.
Oral Presentations
These include a variety of situations and settings, as well as varying levels of formality.
Formal presentations may include standing in front of a general audience of fellow employees or "pitching" a few prospective buyers in the company conference room. They may also include typical one-on-one sales situations, which are often experienced in a manager's or executive's office.
Knowing how to present yourself and your company, whether in a prepared presentation or in an unplanned context, is key to success. Similarly, knowing how you are received in different contexts, such as sales vs. service, is an absolute must.
Writing Effective E-Mails
These may include e-mail exchanges between one or more individuals, between peers, or directed primarily to managers and executives one or more levels above. The "rules" for appropriate use of language in e-mails have evolved from the early days of the internet. The life of an e-mail as well as its final distribution may extend far beyond what was originally intended. For these reasons and more, Writing Effective E-Mails is a program that has benefit to employees and managers alike, from day #1.

Westchester Community College offers a number of pathways to help you prepare for a new career! You can get the skills and knowledge you need by enrolling in a non-credit program, or earn college credits through one of our degree or certificate programs. Perhaps you are not sure what people do or how much money they earn in certain careers? Would you like to know how many jobs are predicted to be available in a particular industry? Or maybe you are unsure whether receiving a non-credit career certification or license would be right for you? Go to https://sunywcc.emsicareercoach.com to explore a variety of career opportunities, their associated job descriptions, and salary and employment trends. Complete a career assessment for additional guidance. Still not sure? Visit www.sunywcc.edu/career for more career resources and contacts.