Student Testimonials
Patricia Bushay
August 29, 2018
Internship Reflection
My Healthcare Internship Reflection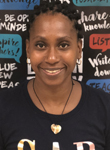 At Westchester Community College's Center for Applied Learning and Career Education, I received individualized instruction about how to complete an internship.  During my internship experience, I was accepted as a Health Promoter with the Hudson River Healthcare Medical Center in Peekskill, New York.  I am currently a TRIO student.  I am studying nursing and my future endeavor is to become a Certified Nurse Midwife after I graduate.   My internship experience was one of the best experiences I had as a student here.  I was going through some indecisive thoughts about my future employment goals, until I was given this opportunity.
From the internship position that was offered to me, I was able to transfer my skills and apply them to the specific duties that were presented in the job description.   At  HRHCares, I attended meetings, orientations and outreach events, and that really helped me to understand the overall the health care industry.
As I sit here today, I would encourage my peers to become a part of this outstanding program. It makes you feel that you're on your way to something greater than just your academics.  I was able to receive hands-on experience in a medical setting, talk with people in the community about health concerns, and ultimately network with administration and healthcare clientele.  I would promote this internship opportunity to others, and I will be participating in more medical internships throughout my educational experience here at WCC.
Thank you again,
Patricia Bushay
---
Tonicia Bryan
October 17, 2018
Internship Reflection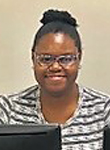 My goal was to receive real life on the job experience that would complement my major.  When I complete school, I want a resume that will include relevant employment experiences.  I met that goal working with Express Employment Professional this summer from June 26, 2018 to August 31, 2018. My major is Computer Information Systems and the administrative organizational management responsibilities that I learned as an intern enhanced my skills. The internship provided me with a great opportunity to practice professional communication skills, social media skills, and human resource skills.
My schedule was conducive to taking courses at Westchester Community College.  My internship duties consisted of posting job offers, completing correspondences to employers, preparing letters and emails and screening potential candidates from Career Builders and Facebook accounts, which helped me to understand more about the employment related aspects of social media. I gained confidence and new skills to help me when I seek when employment.
While attending WCC, I hope to explore other internship opportunities because of the valuable skills I gained.  I highly recommend participation in internship experiences.  Students will see the benefits as they go through the process.