Workforce & Community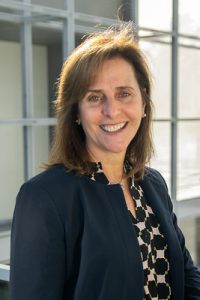 Dear Westchester Friends and Neighbors,
I am delighted to share SUNY Westchester Community College's Division of Workforce Development and Community Education Spring 2024 Catalog. With the start of a new year around the corner, perhaps you are already thinking of ways to enrich yourself with new opportunities, a career change, or simply learn something new. I invite you to recharge your body, mind and spirit by enrolling in one of SUNY WCC's spring offerings.
Our spring offerings include a combination of remote, hybrid, and in-person classes. Browse through our brochure and you will find a mix of career and work-related courses as well as options for your cultural and leisure-time enjoyment. We continue to provide classes that fit your schedule—day, evenings, and weekends. Our experienced and professional instructors are experts in their field and are prepared to create stimulating experiences for all our students.
If your goal is to explore a new career, advance in your current position, or prepare for certification in a new and growing field, we are certain we can help you achieve it. Our classes can prepare you for a career in high-demand fields such as healthcare, information technology, or real estate. If your own personal development is what you desire, explore history, crafts, and writing your memoirs-or learn guitar, piano, or acting. From learning a new language to preparing for your financial future, we have it all.
I look forward to welcoming you to our community of learners at SUNY Westchester Community College.
Teresita B. Wisell
Vice-President, Workforce Development and Community Education
workforceandcommunity@sunywcc.edu