Message from Dr. Belinda S. Miles: The Power of our Voices December 20, 2019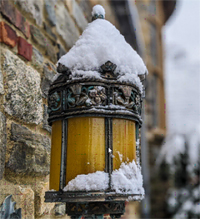 December 20, 2019
Individually and collectively, our voices reinforce the message to our students that they belong here and they are worthy of the roles they will assume and the seats they will take. We strive to give our students the tools, experience, and confidence they need to push through challenges and succeed along their chosen pathways. As they evolve and achieve, we delight as they go on to soar.
In accepting the Heisman Trophy honor this year, LSU quarterback Joe Burrow used the occasion to highlight youth in his hometown, many who come home from school hungry. He mentioned all who face the difficulties associated with poverty and food insecurity citing that they "can be up here too." His words sparked a remarkable outpouring of giving to support those in need in his hometown.
This reminds us how a single voice can speak for many and bring about positive change. Thank you for listening to our students, for supporting them in and beyond the classroom, and for championing our institution throughout the community. Our mission is inclusive and invites everyone, including those facing food and housing insecurities among all others, to learn more and be more and to do so continuously. Thank you for your commitment to our purpose.
Wishing you and your loved ones a very happy holiday season and a joyous new year.
Dr. Belinda S. Miles
President