Message from Dr. Belinda S. Miles – Appointment of Provost and Vice President for Academic Affairs – April 28, 2017

Dear Colleagues,
I am delighted to announce the appointment of Dr. Vanessa Morest, currently dean of institutional effectiveness at Norwalk Community College in Connecticut, as Westchester Community College's provost and vice president for academic affairs, effective this summer.
Dr. Morest is an accomplished academic leader, administrator, researcher, author, and faculty member with two decades of community college experience. She is an immigrant who values public education and understands the experience of first generation college students. Her commitment to college access, student success, and academic excellence is evident in her progressively responsible experience with community colleges.
Since 2006, Dr. Morest has served as dean of institutional effectiveness at Norwalk Community College where her responsibilities include strategic planning, technology integration, creating a first-year experience program, and a $2.3 million Title V Grant for reforming advising and introducing a learning commons. From 2014 to 2016, she served as interim dean of academic affairs and chief academic officer with oversight responsibility for all academic areas of the college, including credit and non-credit programs and academic support services.
Prior to joining Norwalk, Dr. Morest served as assistant director for postsecondary research at the Community College Research Center (CCRC) where she led and contributed to numerous studies evaluating community college programs and practices. She has travelled to more than 50 community colleges nationwide, interviewing faculty, staff, administrators, and students about best practices, challenges, and successes. She is co-editor of Defending the Community College Equity Agenda (2006) with Thomas Bailey, director of CCRC, and is author of Community College Student Success: From Boardrooms to Classrooms (2013), which reviews a decade of student success reform at community colleges. She is author and co-author on numerous reports, articles, and chapters on community colleges, and she earned an Exemplary Publication Award from the American Educational Research Association.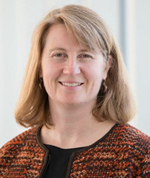 Dr. Morest has taught as an adjunct faculty member in sociology at Norwalk and has taught both undergraduate and graduate courses at Teachers College, Columbia University. She earned her B.A. in English from the College of William and Mary and her M.A. and Ph.D. in sociology of education from Teachers College, Columbia University. Her dissertation, "Privatization and Racial Segregation: A National Study of the Expansion and Institutionalization of the Charter School Movement," earned distinction.
This appointment concludes an extensive national search that commenced in spring 2016. An inclusive search committee of faculty members, administrators, staff, and student representatives reviewed an impressive pool of highly qualified candidates. Interest in the position was wide-ranging, with significant interest expressed by diverse and accomplished college leaders from across the country. Thanks to the search committee and colleagues at R.H. Perry search firm for their tremendous investment of time and talent to achieve this positive outcome.
Dr. Morest will transition into the role this summer, and we will arrange a formal welcome reception for the college community at the start of the fall term.
Finally, thanks for your involvement in this important search and screen process. I greatly valued your perspective and input on all the finalists.
Sincerely,
Belinda S. Miles
President