Faculty Bios
Becky Livingston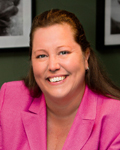 Becky Livingston is the President and CEO of Penheel Marketing, a NJ-based firm specializing in social media and digital marketing for CPAs and small business owners. With over 25 years of marketing and tech experience, she is also the author of "SEO for CPAs – The Accountant's SEO Handbook: Get Found Online Organically," "The Accountant's Social Media Handbook," and "SEO Secrets, Myths, and Truths to Being Found Online." In addition to being a practitioner and speaker, she has also been a passionate educator and student mentor for nearly ten years with a strong desire to help students recognize the connection between learning and experience. With an outgoing, energetic, and motivating personality Becky uses hands-on learning to encourage students to participate in in-class discussions and activities. Connect with Becky or her firm on Facebook, LinkedIn, Pinterest, Instagram, and YouTube. Penheel.com
Deborah Krikun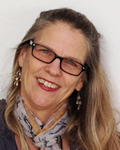 Deborah Krikun is Associate Professor in New Media at SUNY Westchester Community College in Valhalla, New York. Her activities at the college include Faculty Advisor to student club, New Media Group, which sponsors a Digital Arts Career Day and a DIG.IT.ALL Festival. Krikun holds a M.A. in Communications/Computer Graphics from the New York Institute of Technology and a B.S. in Arts Education from New York University. In Los Angeles, she was a technical director for digital media studios in 3D animation and special effects which include Robert Abel and Associates, Digital Productions, and Editel. She was awarded a City of Los Angeles grant to create and direct Tales on Trial, an educational outreach project for youth sponsored by Los Angeles Superior Court. As a new media artist her works can be found in STEAM and DATAISM exhibitions in the NY metropolitan area. She is a recipient of SUNY's Chancellor's Award, Excellence for Special Projects in Education, which recognized her dedication and innovation as a new media educator. deborahkrikun.com
Richard Hyland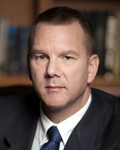 Dr. Hyland teaches in the Department of Business at Westchester Community College in Valhalla, NY. Prior to this he served as the Director of the College's Cross County Extension Center for nearly a decade.
Throughout his business career he has held a variety of executive and management positions in firms that specialize in e-commerce and emerging technologies. He served as a Project manager at Walker Digital, a high-tech think tank and patent company in Stamford, CT, where he helped to launch Priceline.com. His executive experience also includes a stint as Executive Vice President of CI4NET North America; CEO of Reward World.com; Executive Vice President at Unico Holdings, a tech incubator Stamford, CT; and Executive Vice President of Papps Capital Group, a Wall Street wealth management firm.
Dr. Hyland served honorably for four years (active duty) in the United States Marine Corps Infantry, where he served as a Squad Leader. He was meritoriously promoted to the rank of Corporal, he was awarded a sea service deployment ribbon, a cold weather deployment ribbon, and a good conduct medal. He was also a cold-weather survival and mountain warfare instructor and was honorably discharged in 1989.
Praveen Sharma
Praveen completed his Master of Science in Information Systems with Pace University in NYC, NY and his Bachelor of Science with Delhi College of Engineering in New Delhi, India. He's worked for Oracle Corp and NGINX. He won numerous awards for his work and was awarded Sales Consultant of the Year and MVP at Oracle, as well as Rookie of Year at NGINX. Praveen is very passionate for solving customer problems by crafting solutions using latest technologies. Praveen is a Solution Architect who blends software engineering expertise with business and people acumen to turn ideas into profitable projects. He delivers significant value using software architecture practices in the presales process.
He currently teaches at Westchester Community College Center for the Digital Arts in Peekskill, Mercy College in White Plains, and Berkeley College in NYC. sam-sharma.blogspot.com
Jeannine Baart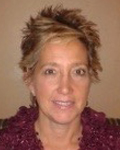 Jeannine holds a Bachelor's degree in Biology and Psychology from Binghamton University and a Master's degree in Industrial/Organizational Psychology from Baruch College. She recently completed a second Master's in Mental Health Counseling. She spent over a decade working in the pharmaceutical industry in the education and marketing of psychiatric medications. In addition, she worked in schizophrenia research and medication development for the New York State Office of Mental Health. Jeannine was awarded the NYS Chancellor's award for Excellence in Adjunct Teaching in 2016 and The Distinguished Service Award in 2017. She is the President of the White Plains Mental Health Clinic Advisory Board and the Academic President of the Westchester Psychological Association. She devotes most of her time to teaching, her private practice and local lecturing.
Eric De Sena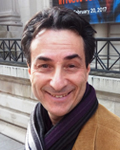 Eric De Sena (PhD) is a classical archaeologist from Westchester County who lived/worked in Europe for the 20 years. He served as a professor of ancient art and archaeology of John Cabot University in Rome, Italy and chaired JCU's art history program; he also taught as an adjunct professor for the Rome campuses of Saint Mary's College, Duquesne University and Loyola University Chicago. In addition to academic positions, De Sena was a research associate and curator of the museum collection at the American Academy in Rome and directed the American Research Center in Sofia, Bulgaria. He has conducted archaeological research at sites like a Roman aristocratic house on the Palatine Hill, the Aqueduct at Ostia Antica, and the House of the Surgeon in Pompeii. De Sena's research and teaching interests focus on the history, art, and culture of the Greeks, Etruscans, and Romans, ancient social and economic history, cultural identity in the Roman Empire, and the transition between the Late Roman and Early Christian periods. He returned to Westchester in August 2018.
Michael Enright
Michael Enright is a graduate of the Interactive Telecommunications Program at the Tisch School of the Arts, New York University, and the College-Conservatory of Music, University of Cincinnati. His career in multimedia began in 1991 at the NYNEX Media Lab and includes stints as a Senior Producer at both Time.com and Macmillan Digital USA, as a partner in Bedrock Design, NYC, and as a freelancer whose clients have included PBS, HBO, MTV, UBS, Entergy, Verizon, the American Museum of Natural History, St. Martin's Press, and many others. He has been teaching for over 20 years, first in s trial by fire at JHS 60 on the Lower East Side, later at NYU's Interactive Telecommunications Program and now at the Bronx and Westchester Community Colleges.
He played his first gig with a band on the last day of 1969 and was a denizen of the noise and hardcore scenes in the East Village from 1979-86; in 2010 he released a retrospective LP on the Italian label Rave Up Records for his work with The Ed Davis Band in the late 1970s. In 2002 he scored Jan Weber's documentary As We Sow, and he has edited many video projects, including works by artist Jaanika Peerna, notably Drawing Revealed in 2008. He is also a photographer whose works were included at the Garrison Art Center's first juried photography show in 2009 and a writer who was a featured columnist at Time.com ("The Obsessionist"). In recent years, he has written extensively about Bollywood for Muze, Inc. and for his own website, menright.com. With Carolyn Lengel, he curated the film series "Bollywood 101" at the Ossining Public Library and created an accompanying video series (now available along with his other video work on his YouTube channel—over 48,000 hits!).
Jenny Evans
Since graduating from Columbia University with an MFA in Film, Jenny has worked in production on many commercial feature films. Her credits include The Firm, Nobody's Fool and An Indian in the City. Jenny has also worked as producer and associate producer on independent films, such as Castles on the Hudson (short) and Who Counts: Election Reform in America" (for PBS) as well as the fiction feature film "Frozen River", which was a Grand Jury Prize winner at the Sundance Film Festival, and a nominee for 2 Academy Awards. More recently Jenny has worked on short fiction films shot in and around Westchester. She is currently working with a local director on a fiction feature film to shoot in 2013.
Jenny was born and brought up in England. She graduated with a BA in Philosophy from Exeter University, before obtaining scholarship funding to study in the U.S. at Columbia University.
Felicia Hodges

Felicia Hodges is a journalist, editor and who lives in Orange County, NY. She holds B.A. in photojournalism from Temple University and a M.S. in magazine journalism from Iona College. In addition to her work with Philadelphia and Hudson Valley-area newspapers, she spent many years writing for regional and national print and online parenting and women's interest publications. She also published Tri-County Woman magazine from 2005 through 2012.
Felicia began teaching in 1991. She has taught News Writing, Black and White Photography, Photojournalism, Journalism, Media Literacy, Magazine Design, Writing for Mass Media and Creative Writing classes for undergraduate and accelerated students at Mount Saint Mary, SUNY Purchase, St. Thomas Aquinas and Iona Colleges. In addition to college classroom instruction, she teaches USA Goju Karate to children and adults and self defense classes for women and seniors.
Gerry Katzban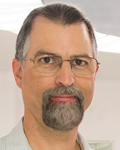 As an artist, designer, and educator, Gerry Katzban has been involved in both traditional and digital media for the past thirty years. Educated at Pratt Institute (Bachelor of Industrial Design), and New York University (Master of Arts in Art Education, and Master of Arts in Environmental Conservation Education), Gerry has sought to integrate a love of art, nature, and science with his talent for visual communication.
Gerry is a senior adjunct professor at Westchester Community College, where he teaches video editing, visual effects and digital imaging. He began his tenure at WCC in 1997 as the artist-in-residence at the college's Peekskill extension site. For the past ten years he has also served as Head of Design for Optimus Services AG, a Swiss-based company developing a breakthrough surgical operation room. In that capacity he has provided industrial design, corporate visual communications content (graphic, photo and video), and UX/UI design for a set of touch-screen interfaces controlling many of the OR's devices, including surgical lighting. A prototype OR is located in Barcelona, with over sixty successful surgeries performed there. Seven new OR's are currently being built in Holland. Additional info at www.gkdesign.us
Sherry Mayo

Sherry Mayo E.d.D.C.T.,M.F.A. graduated from Boston College, NYU, and Teachers College Columbia University. Her areas of specialty include: arts technology integration in higher education and combining both traditional and digital materials in studio practice. Recent exhibitions include: "Faculty/Selects" Westchester Community College, Fine Arts Gallery and "Private i" Skylight Gallery, Chelsea, NY. Recent publications include: "The Prelude to the Millenium: The Backstory of Digital Aesthetics," The Journal of Aesthetic Education and "Implications for Art Education in the Third Millennium: Art Technology Integration," Art Education Journal. For more info please see www.smayo.net .
John F. McMullen
John F. McMullen, "johnmac the bard", is the Poet Laureate of the Town of Yorktown, NY, an adjunct professor at Westchester Community College, a graduate of Iona College (BA – English Literature) and the holder of two Masters degrees from Marist College (MSCS – Information Systems & MPA – Criminal Justice), a member of the American Academy of Poets and Poets & Writers, the author of over 2,500 columns and articles and eight books, six of which are collections of poetry (his most recent "Live At The Freight House" is available at Amazon in both paperback and Kindle formats), and is the host of a weekly Internet Radio Show (over 250 shows to date).
Links to the recordings of all radio shows as well as information on Poet Laureate activities is available at www.johnmac13.com.
Myron Mock-Yen
As a recent graduate with a focus in 3D modeling and game design, I was excited to have an opportunity to share my knowledge with others from a faculty standpoint. Last summer, I taught the pre-college game design course at Westchester Community College's Center for the Digital Arts. I enjoyed the experience a lot. It was great to watch the students' creative process flow as they were introduced to different aspects of game design and offer them feedback at different stages of the course. In creating a curriculum around game design, and as the course description states, it's not just about teaching and learning about game design. The students and teacher "have to play them". To help convey information on game design, I feel it's important to get into the mindset of individuals who are commonly referred to as 'gamers'. Westchester Community College's Center for Digital Arts in Peekskill provides a unique opportunity to both youths and adults who are not only interested in learning about game design, but also other multimedia subjects.
Lise Prown
Lise Prown has a BFA, Minneapolis College of Art and an MFA, Yale University in Sculpture. She attended the Whitney Independent Study Program. She is currently the Lab Manager and Gallery Coordinator for Westchester Community College, Peekskill Extension Center. She is a visual artist specializing in outdoor art installations and has showed her work through out the Metro Area. She has received several grants from NY arts agencies for the creation of public art works.
Elise Rasmussen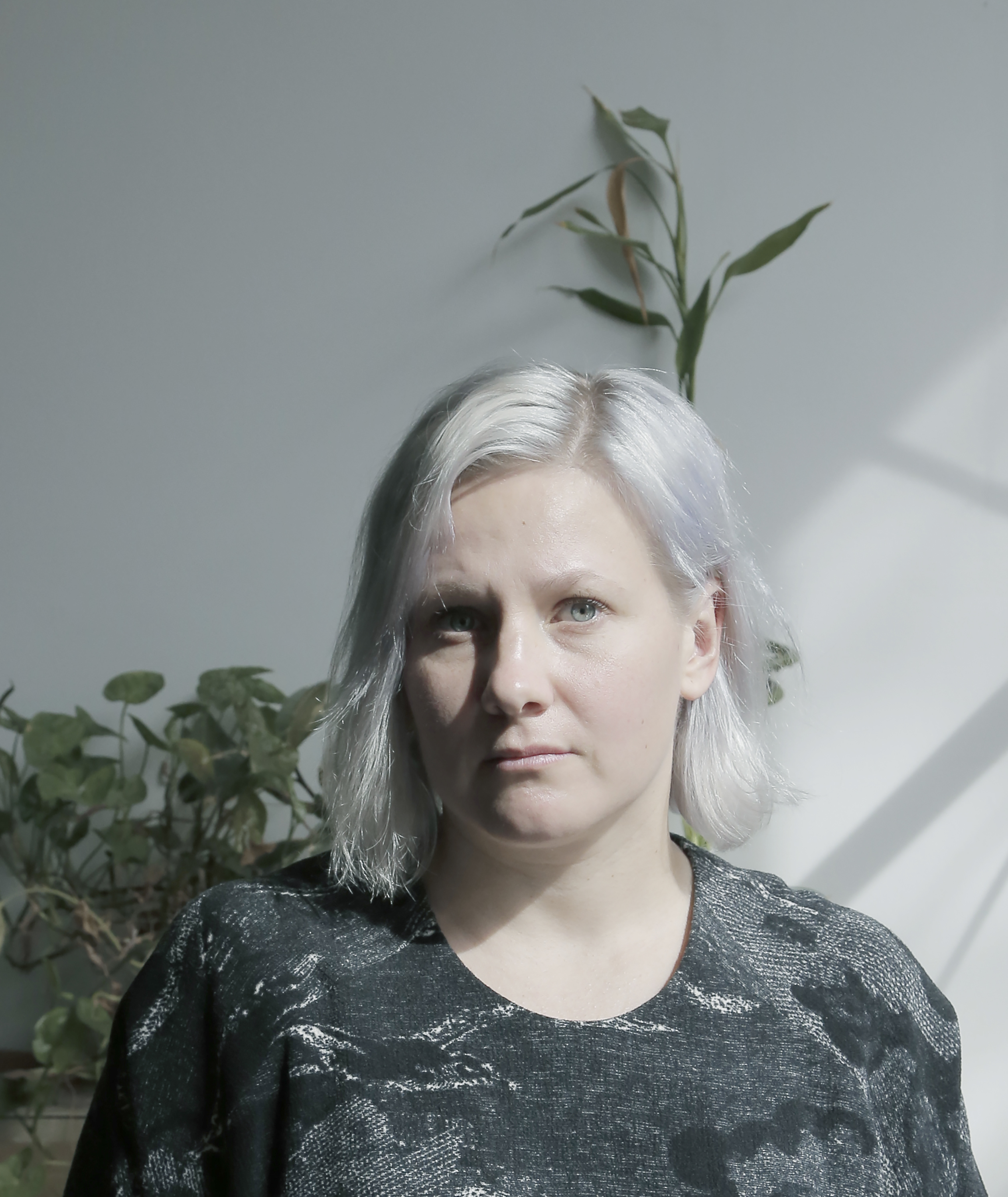 Elise Rasmussen is an artist and educator working in photography, video and performance. Elise received her MFA from the School of the Art Institute of Chicago and her work has been exhibited, performed and screened internationally at venues including the Brooklyn Museum, Pioneer Works (NY), CCS Bard Hessel Museum (Annandale-on-Hudson), Night Gallery (LA), the Irish Museum of Modern Art (Dublin), Standpoint Gallery (London) and Erin Stump Projects (Toronto). She has lectured at The New School, SVA, NYU, Baruch College (NY), Ursinus College (PA), the Gene Siskel Film Center (Chicago), OCAD University (Toronto), IADT (Dublin) and Kuvataideakatemia (Helsinki), and was written about in publications such as Art in America, BOMB Magazine and the New Inquiry.
Don Rittner
Don Rittner is an American historian, archeologist, environmental activist, educator, and author living in the Capital District, Schenectady County, New York. A graduate of the University at Albany and Rensselaer Polytechnic Institute, Don wears many hats. He is an award winning author of over 45 books in science, history and technology. He is an award winning producer of documentaries (such as The Neighborhood That Disappeared) and feature films (Karen of Bust), and producer and director of plays such as Helen of Troy, NY and Dietrich Rides Again. During the 1970s, he led the fight to save the Albany Pine Barrens, known as the Pine Bush. He founded the Pine Bush Historic Preservation Project while a student and was responsible for the city of Albany acquiring its first nature preserve. During this time he designed a 40-mile hiking trail around the city of Albany called the Albany Greenbelt. He was responsible for the historic roads and trail system in the preserve to become part of the National Trails System in 1985. He has saved historic buildings from demolition and besides the Pine Bush was successful in creating the Schaefer Nature Preserve in Schenectady, named in honor of his mentor the late Vincent Schaefer, inventor of Cloud Seeding. He also promotes the Arts. He has produced two "Art Attacks" in upstate New York bringing 500 artists to a city for a weekend, produced film fests, and two History of Fashion Fashion Shows where 20 female models dress up in period clothes from the 17th century to modern times and represent real women who contributed to American history. From 1999 to 2005, he wrote a history column for the Troy Record called "Heritage on the Hudson" and currently writes one for the Albany Times Union newspaper. He and his WCC archaeology students are currently working on a 12,000 year old PaleoIndian site in White Plains.
Laurel Shute
A visual artist who has exhibited nationally and internationally (Spain, Israel, Poland) and an educator who has taught more than 20 years in NYC area art museums, schools, and colleges. Shute holds a M.F.A. specializing in painting from Long Island University, Brookville, NY and a B.F.A. from Otis Art Institute (then of Parsons School of Design), Los Angeles, CA. She writes, "Abstraction is a visual form that can introduce new ways of perceiving the world around us. My painting involves other ways of understanding nature and space." Shute's direction in painting evolved from exploring color, space and nature in her sculpture installation, collage, and photography. She created eight large site-specific sculptures from1998 to 2006. www.laurelshute.com
Shute is a Teaching Artist for the Brooklyn Museum's Gallery/Studio Program and was appointed as the Gallery/Studio Program Interim Coordinator during 2013-14. From 2010 to 2013, Shute enjoyed teaching painting and drawing to young art students in the Summer Pre-college program, Center for the Digital Arts, Peekskill, and now is excited to be working as the Pre-college program Coordinator.
Brian Snee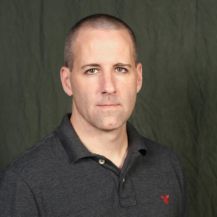 Brian Snee (PhD Penn State University) teaches courses in communication and media studies. He is the author of Lincoln before Lincoln (UP Kentucky, 2016) and the co-editor of Michael Moore and the Rhetoric of Documentary (Southern Illinois UP, 2015). He has presented research at academic conferences all across the country. In 2017, he was a featured speaker at TEDxWCC, and he delivered the keynote address at the annual meeting of the Peekskill Lincoln Society. He lives in Peekskill.
Alan Strauber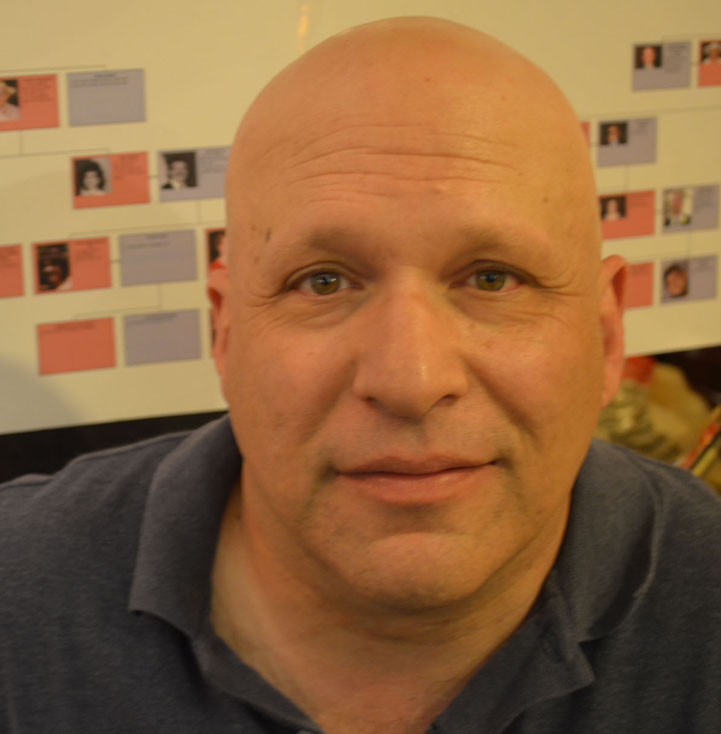 Alan Strauber is on the adjunct U.S. History faculty at Westchester Community College and Marist College, specializing in the late nineteenth and twentieth centuries. He is the founder of HV Historic Preservation and the principal founder of Calvert Vaux Preservation Alliance. As a photographer, his work is housed in the archives of the Smithsonian Institution National Museum of American History, Yad Vashem and the National Baseball Hall of Fame and Museum. His photographs have appeared in the New York Times and Philadelphia Inquirer, among other publications. He received his B.A. from Boston University, M.A. from Hunter College and completed his Ph.D. coursework at the CUNY Graduate Center, all in History. Strauber is a long time advocate for the preservation of historic architecture and landscape design in New York State, particularly the Hudson Valley region.
Joseph Thomas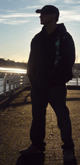 BFA, Mercy College, White Plains, NY and Diploma from the Vancouver Film School, Vancouver, BC. While attending Mercy College he had won numerous awards for his work and was able to intern at Blue Sky Studios and credited on "Horton Hears a Who". Upon graduation the constant self-teachings and dedication only pushed his work, imagination, and creativity even further. A few years after he was awarded a full scholarship for his work to attend the Vancouver Film School, sponsored by HP, VFS, and Computer Graphics World magazine.
He specializes in conceptual character and creature design from 2d to 3d for the feature film and video game industry. Proficient in all the most used software packages in the industry he spreads his passion, enthusiasm, and knowledge onto his students in an intense full throttle fashion. Whether it's 3d modeling, lighting, texturing or animation he is always on top of the tools being developed.
Currently teaching at the Center for the Digital Arts, Peekskill at Westchester Community College and Mercy College, White Plains and Manhattan campuses, also CG generalist freelancer and CG consultant for companies such as the History Channel.
More info: www.joecthomas.com
Sonia Varshney
Sonia Varshney is an artist and animator living in Ossining, NY. She received the BA (honors) degree from the University of Delhi, New Delhi, India, the post-graduation diploma in 3D Animation from Image College of Art, Animation and Technology, Chennai India and the MFA degree in Computer Art from the School of Visual Arts, New York, NY. Her thesis film, a 3D animated short titled Rajsic, promotes healthy lifestyles in youth. Previously she was a matchmove technical director with Rhythm and Hues Studios where she was credited on several Hollywood productions. Her current interests include watercolor painting, porcelain painting, digital painting, 3D animation, stop-motion animation and motion graphics. https://vimeo.com/user13417853/videos/sort:date