Kaplan Leadership Program (KLP)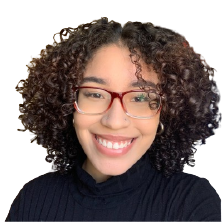 The Kaplan Leadership Program is a unique scholarship opportunity for continuing students who are planning to graduate in May 2024 and transfer to a four year institution. Support is provided for your final year at WCC and at your transfer school.
ZOOM Info Session for WCC students
Date: Thursday, March 23rd
Time: 2:00pm
Zoom link:  https://us02web.zoom.us/j/83102870340
What We Do
The Kaplan Leadership Program (KLP) is designed for Associate's Degree students like you! KLP provides individualized support to top community college students of color, in the NYC Metro area, seeking to transfer to top 4-year institutions across the nation. KLP shows you how to take control of your future, and achieve your academic, career, and leadership goals. Apply today!
Program Benefits
Academic Advising + Transfer Admissions Support
Work one-on-one with an academic advisor to define your leadership path at your community college + beyond.
Work one-on-one with a transfer admissions advisor in order to identify the right four-year program for you and remain competitive as a transfer admissions applicant.
Work with a writing coach to enhance your skills and work on your supplemental application materials
Access to a robust network of KLP scholars and alums from over 35+ four-year institutions across the U.S
Personal Development, Leadership Training + Mentoring
Participate in leadership workshops given by industry leaders and other professionals.
Get career counseling, job placement support, and admissions guidance for graduate and professional programs.
Mentoring by KLP Alumni + Staff
Financial Support
Fees associated with the college transfer application process.
Cost of transfer applications (up to 10 schools) estimated value $1,000
Apply for additional funding up to $500 a month, including living expenses like wifi, transportation, and books, while pursuing your Associate's Degree + College Transfer.
Additional Benefits
Improve your skills with individual tutoring in Math, English + the Sciences.
College Visits (when possible)
Laptop provided upon successful completion of the college transfer
Scholarships of up to $3,000 per year toward your Associate's Degree.
Cultural enrichment to broaden your cultural experiences through events and visits focusing on the rich diversity of NYC
Eligibility
Desire to challenge yourself + become a leader in your profession + community.
Be a student currently matriculated in an Associate's Degree program in the NYC/NJ area.
Minimum GPA of 3.5 (on a 4.0 scale)
Completed 24 of 35 non-remedial credits by the end of your Spring semester.*
Be a U.S. Citizen or Permanent Resident.
Qualify for federal and/or state financial aid.
Be Black/African American, Hispanic/Latinx/Latino, or Native American.
Committed to transfer to a Bachelor's program immediately upon

completion

of Associates Degree.
If you will have earned more than 30 credits towards your degree by the end of your Spring semester but will still be enrolled in the upcoming Fall semester, please contact the Foundation directly to discuss your unique situation.
If you are graduating at the end of the Fall 2023 semester, and meet all the eligibility requirements, please go ahead and submit an application for review.
For More Information
Attend a Kaplan Leadership Program Application Office Hours, virtually here. Weekly meetings on Wednesdays from 1 pm – 2 pm ET
Frequently Asked Questions
Email the Kaplan Educational Foundation at info@kaplanedfoundation.org