Rodeena Stephens
Contact Information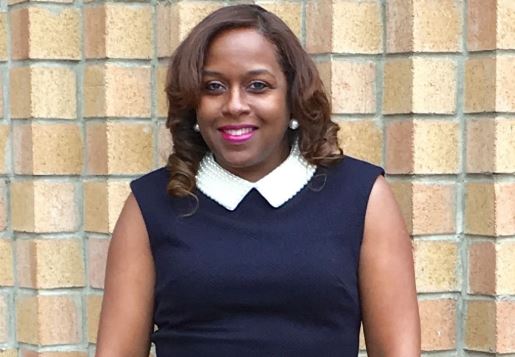 Phone: 914-606-6141
Office location: Academic Arts Building – Rm #208
Email: rodeena.stephens@sunywcc.edu
Title(s): Instructor
Department/Division: Communication & Media Arts
Degree Information:
MA, Communication Arts, NYIT, Old Westbury
Institution Service:
Faculty Consultant, Viking News
Courses Taught:
COMM 109 – Speech Communication,
COMM 101 – Understanding Mass Media,
COMM 112 – Introduction to Media Writing
Honors and Awards:
Dynamic Women Who Leave No One Behind Award by National Council of Negro Women
Journalism Scholarship Award by Society of Professional Journalists/Press Club of Long Island
Liz Hoover Award, Outstanding Volunteer Service, New York Women in Communications
Publications and Presentations:
Rodeena Stephens is a Tenure-Track Instructor, and Department Co-Chair, Communications and Media Arts & Journalism Department at Westchester Community College. As department co-chair, she works on program review, general education assessment; provides leadership in the development and review of long- range goals and objectives, coordinates textbook and course software selections and other responsibilities. Rodeena teaches courses in Speech Communication, Understanding Mass Media, and Introduction to Media Writing.
Rodeena created a new course; "Introduction to Media Writing," a required course for the Communications and Media Arts degree. She also designed the online course for "Introduction to Media Writing." The course introduces students to various aspects of media writing, such as: journalism, social media, public relations, advertising, and marketing,
In 2019, Rodeena joined the Faculty Senate, and Curriculum Committee. She formerly served as faculty consultant for The Viking News. In 2018, during her tenure as faculty consultant, The Viking News won the David L. Adams Apple Award at the Spring National College Media Convention. Coming in second place, this was the first award in 20 years for The Viking News.
In 2018, and 2019, Rodeena developed, and facilitated workshops for New Student Orientation. She was a panelist for, "Cardi B: Modern Day Icon," hosted by the "Dance Collaborative." She has served as MC for the Academic Recognition Ceremony since 2018. In 2020, Rodeena participated in the New Faculty Orientation; "Faculty Perspectives on Teaching and Learning," hosted by the Center for Teaching and Learning. She shared effective strategies on how to use Twitter in the classroom to foster student engagement. As a result, Rodeena was invited to present a similar discussion to "Writing Across the Curriculum."
In her personal time, Rodeena heads the Communications Department of The Greater Allen A.M.E. Cathedral of New York; one of New York's largest religious institutions. She leads the team responsible for developing communication strategies that include web, marketing, social media and public relations. With her extensive knowledge of digital marketing, she leveraged digital platforms to increase awareness and evolve the church's digital presence.
An advocate for families in need, Rodeena co-developed an outreach initiative that provides free toys, gifts, food, and personal care items to families during the holidays. She established partnerships with Target, Toys 4 Tots, and Emmis Communications' WBLS/WLIB FM, to help secure funding and sponsorship for this initiative.
Rodeena's Professional Affiliations include Women's Leadership Institute, Public Relations Society of America (New York Chapter), and New York Women In Communications, where she spearheads the organization's social media strategy. She also served as a board member for Jamaica Center for Arts & Learning.
Community Awards and Certificates include: the Journalism Scholarship Award by the Press Club of Long Island, Dynamic Women Who Leave No One Behind Award by the National Council of Negro Women, Mental Health First Aid by the National Council for Community Behavioral Healthcare; Certificate of Merit by the Office of the County Executive, Westchester County; and Certificate of Recognition by the office of Senator Andrea Stewart-Cousins.
Rodeena received her MA Degree (with distinction) from New York Institute of Technology, Old Westbury. Rodeena resides in New York with her husband, Warren.