Frank Maddalena
Professor Frank Maddalena is a linguist who teaches all levels of the Italian Language from Elementary to Advanced and a course in Italian culture. He is a graduate of Westchester Community College where he founded "Il Club Italiano" and served as its' first president.
He has been recognized with the prestigious "Excellence in Teaching Award" and also received the Student Forum, Student Government and Viking Awards for his involvement with the student activities, not only with the Italian Club but also with the Spanish Club, the Peruvian Club and Smart Arts. He participated in the WCC Study Abroad Program in Rome, Italy for 16 years.
He is involved with the Italian American community and acts as a fundraiser for Italian Scholarships. He serves on several committees including the Curriculum Committee, the Applied Learning Committee, the Environmental Committee, and the Scholarship Committee. He is a board member of the Humanities Institute.
Prof. Maddalena, an avid traveler, has organized trips for students, faculty and staff to Europe, North, Central and South America and China to share his enthusiasm of other cultures.
Contact Information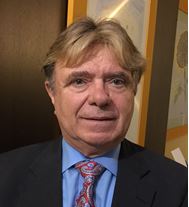 Phone: 914-606-6794
Office location: Gateway Center – Room 233B
Email: frank.maddalena@sunywcc.edu
Title(s): Assistant Professor
Department/Division: Humanities\Modern Languages
Degree Information:
MA, Italian, Queens College
BA, Italian, Iona College
AS, Liberal Arts, Westchester Community College
Courses Taught:
Elementary Italian I and II
Intermediate I
Conversation I
Italian Culture
Honors and Awards:
Excellence in Teaching Award and 20 year service award for volunteering.
Institution Service or Academic Service:
Faculty Advisor to the Italian Club
Scholarship Committee
Fundraiser for Italian Scholarships
Middle States Standards Committee
Curriculum Committee
Applied Learning Committee