Christine Timm
Contact Information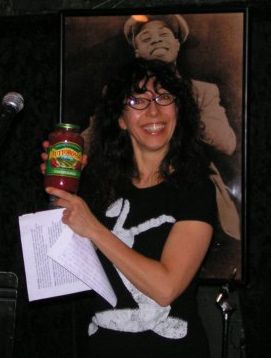 Phone: 914-606-7925
Office location: Hankin Academic Arts Building 530
Email: christine.timm@sunywcc.edu
Title: Professor and Assistant Chair/Adjunct Coordinator
Department/Division: English Department, School of Arts, Humanities and Social Science
Degree Information:
City University of New York Graduate School and University Center
Courses Taught:
ENG 091: Writing for College 1
ENG 092: Writing for College 2
ENG 101: Writing and Research
ENG 102: Writing and Literature
ENG 115: Creative Writing
ENG 240: Modern American Poetry
ESL 122: Introduction to Academic Writing 2 – ESL
ENG 102H: Writing and Literature – Honors
Honors and Awards:
Chancellor's Award for Excellence in Teaching, State University of New York (2015)
Best Poetry Books for 2010 from About.com for the Sleeping with Series (2010)
Westchester Community College Foundation Distance Learning Fellowship (2001)
President's Award for Excellence in Teaching, Queens College/City University of New York (May 1997)
Select Publications:
The Alternet art and writing installation archived by Carla Rae Johnson as part of Artist in the Archives, a circulating installation (2013)
"Terrorize Me", Token Entry – An Anthology of NYC Subway Poems, (2012).
"Walt's Corner". The Long Islander (2012)
Beautifully Flawed, poetry collection by John Blake, Urban Publishing (2012).
The Sleeping with Series a collection of poetry. Smalls Books Press, (2010)
"Sleeping with Gregory Corso", "Sleeping with Charles Bukowski", "Sleeping with Amiri Baraka". Beatdom Issue 3 March (2009)
"Catching Flowers" and "Suburban Murder" Brownstone Poet's 2009 Anthology. Editor, Patricia Carragon, (2009)
"Jake Says" and "Crate and Barrel" Dinner with the Muse 2009 Anthology, Editor Evie Ivy, (2009).
"Alternative View" Love Poetry/Hate Racism 2008 Anthology. Editor Amelia Walker. Adelaide, Australia, (2008).
"Your Back Pocket" Walt's Corner The Long Islander Volume 169 Issue 25 Spring 2008.
"The Big Poetry Prize", "Wedlock", "All You Need". Arabesques Review. Volume 03 Issue 01 Winter 2007.
"Lady with Reclining Bread Artist," "Dada Logic," "Sleeping with Gregory Corso" Polarity (2007)
Select Presentations:
Lecture and Discussion: Allen Ginsberg. "Howl for Carl Solomon," (2016)
Lecture and Discussion: Edwige Danticat's The Dew Breaker for the WCC Great Books Forum, (2013)
Presentation: Fifth Annual Forum on Diversity, "Where I come from it's like this . . .",  (2013)
Presentation: "What Is Creativity?" Arts and Humanities Division Symposium, (2011)
Presentation: "Teaching and Technology for Forums," Filling the Gaps. A Dialogue Among Teachers of English about Writing, (2010)
Presentation: Teach-in on Privilege. "History and Dynamics of Slam Poetry," (2010)
Panelist: Arts and Humanities Division Symposium. "Writers on Their Own Writing, A Roundtable" (2009)
"When Modern Spoken Word Hits the Stage" paper presented at The Poetry of the 1970s. National Poetry Foundation Conference. University of Maine. Orono, Maine. (2008)
"Dig This – Poetry/Jazz Beat Style" paper presented at CUNY Graduate Center Poetics Group and Vision Fest presents Jazz/Poetry for Cats. Yippie Museum Café, NYC (2008)
"Redefining Identity at the Community College" panel presentation on Student Slam Poetry presented at Conference on College Composition and Communication (CCCC) (2007)
Presentation: Arts and Humanities Division Symposium. "What We Teach When We Teach about Plagiarism", (2007)
"The New Voices of the Community: Two-Year College Poets on the Bowery" paper presented at Two Year College English Association (TYCA) Northeast Conference. Providence, Rhode Island (2006).
Poetry Presentations
Co-producer and Co-host of the New York City College Poetry Slam and Open Mic at the Nuyorican Poets Cafe (2004 – present)
Performance: Day of the Word. Hudson Valley Center for Contemporary Art, (2016)
Co-producer and Co-host of the Smalls Jazz Club Lit Series, (10/2007 – 9/2012)
Regular feature poetry performances at New York City area venues like the Central Park Bandshell Arts in the Park Series, Cornelia Street Cafe, Greenwich Village Cafe, Bowery Poetry Club, the Yippie Musem, Bronxville Library, White Plains Library, Oceanside Library, Huntington Barn Series, etc.
Select Institution Service or Academic Service:
English Department Assistant Chair/Adjunct Coordinator (2014 – present)
Producer, Poets and Writers, (2005 – present)
Diversity, Equity, and Inclusion Committee (2012 – present)
Faculty Advisor, Poetry Club/Urban Poets/Creative Writing Club (2002 – present)
Co-Director Cambridge Study Abroad Programme (2007 – 2015)