Disability Services Office (DSO)
Mission Statement
The mission of The Disability Services Office (DSO) at Westchester Community College (WCC) is to provide all students with a documented disability a supportive and accessible environment to ensure the opportunity for these students to maximize their potential to learn, develop confidence, and become independent.
Updated COVID-19 Information
With guidance from state and local health officials to help mitigate the spread of the coronavirus, in-person meetings will be limited and require an appointment scheduled through the DSO. Please click HERE for up-to-date COVID-19 updates.
EXCITING NEWS!
The DSO is now using a NEW communication platform, ACCOMMODATE! This program will enable students to submit disability documentation, sign up for accommodations and schedule testing appointments. To learn more, CLICK HERE
New Student and Parent Orientation
For Students with disabilities and their families
Dates & Times
Wednesday July 12, 2023 Time: 11:00 a.m. — 1:00 p.m.
Thursday August 17, 2023 Time: 11:00 a.m. — 1:00 p.m.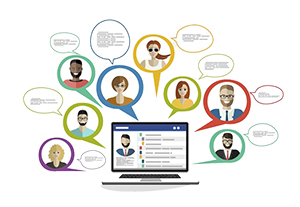 Learn More and Signup Here
Office Information
Location: LIBRARY, GROUND LEVEL, ROOM G51
Hours: Monday through Friday, 9AM to 4PM
Phone: (914) 606 – 6287 Confidential Fax: (914) 606 – 7893
Email: Disability.Services@sunywcc.edu (preferred method of communication)
Virtual Office Hours
If you would like to schedule a Zoom meeting with one of our staff members, please email Disability.Services@sunywcc.edu.
Policies & Procedures
See disability services policies and procedures here.
Resources for Students