Winter Session
---
Registration Begins – Monday, October 26, 2020
Instruction Begins – Tuesday, December 22, 2020
---
Online Education Only

– Earn 3 Credits in less than 3 Weeks!

For more information on dates and deadlines, click below.
Registration
Search for courses being offered and register.
www.sunywcc.edu/MyWCC
---
Do you want to get ahead in your program of study? Are you ready to take an online class?
Wintersession is a wonderful opportunity to complete a three-credit online course at Westchester Community College. Discuss this great learning opportunity with your advisor before registering! Visit the MyWCC Course Offerings page for a list of course offerings. From the MYWCC landing page, on the right side of the page, click "Search for Classes", choose the session/semester you are interested in viewing the course schedule.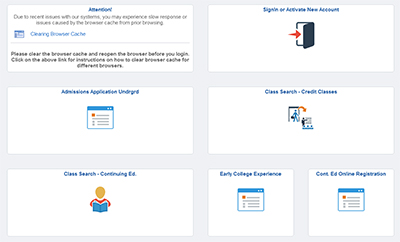 Use your winter break to:
Accelerate your studies
Catch up on credits
Pick up a requirement or fulfill a prerequisite
Save money while you are home in Westchester
Benefits of a Winter session class:
Single course focus
Intensive format
Same academic excellence as fall/spring semesters
Graduate on schedule
Registration Information
Information for continuing and matriculated students
Information for visiting, Non-matriculated students
How-to guides related to enrollment and registration