Winter Session
Earn 3 Credits in less than 3 Weeks!
Registration Begins – October 31, 2022
Instruction Begins – Thursday, December 22, 2022
All classes online.
Dates and Deadlines
Registration
Interested in taking classes in the Spring Session? Click here to see further information.
Do you want to get ahead in your program of study? Are you ready to take an online class?
Wintersession is a wonderful opportunity to complete a three-credit online course at Westchester Community College. Discuss this great learning opportunity with your advisor before registering! Visit the MyWCC Course Offerings page for a list of course offerings. From the MYWCC landing page, on the right side of the page, click "Search for Classes", choose the session/semester you are interested in viewing the course schedule.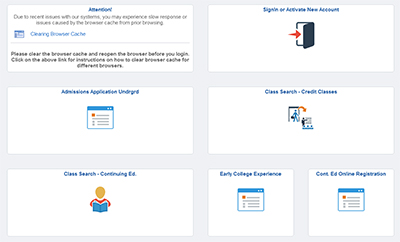 Use your winter break to:
Accelerate your studies
Catch up on credits
Pick up a requirement
or fulfill a prerequisite
Save money while you
are home in Westchester
Benefits of a Winter session class:
Single course focus
Intensive format
Same academic excellence
as fall/spring semesters
Graduate on schedule
Registration Information
Winter Course Offerings
ANTHR 101 CULTURAL ANTHROPOLOGY
ANTHR 120 NATIVE PEOPLE OF NORTH AMERICA
ANTHR 210 RELIGIONS OF THE WORLD
CHEM 131 INTRO-FORENSIC SCIENCE LECTURE
CIS 110 COMPUTER INFO SYSTEMS
COMM 101 UNDERSTANDING MASS MEDIA
COMM 102 INTERPERSONAL COMMUNICATION
COMM 111 VOICE & DICTION
COMM 117 RADIO & TV ANNOUNCING
ECON 101 MACROECONOMICS
ECON 102 MICROECONOMICS
HIS 112 20TH CENTURY U.S. HISTORY
HIS 119 MODERN LATIN AMERICA
HIS 131 MODERN AFRICA
MATH 117 COLLEGE QUANTITATIVE REASONING
MATH 138 ELEMENTS OF GEOMETRY
MATH 140 STATISTICS
MGT 101 BUSINESS ORG & MANAGEMENT
MGT 205 HUMAN RESOURCE MANAGEMENT
MKT 101 MARKETING
NUTR 101 FOUNDATIONS OF NUTRITION
PHIL 160 ETHICS
PHYSC 120 PHYSICAL SCI EXPLORATIONS
POLSC 102 AMERICAN GOV'T & ISSUES
POLSC 107 STATE & LOCAL GOVERNMENT
PSYCH 101 INTRO TO PSYCHOLOGY
PSYCH 107 SOCIAL PSYCHOLOGY
PSYCH 109 CHILD DEVELOPMENT
PSYCH 116 LIFESPAN DEVELOPMENT
SOC 101 INTRODUCTION TO SOCIOLOGY
SOC 102 MARRIAGE AND THE FAMILY
SPAN 101 ELEMENTARY SPANISH 1
SPAN 102 ELEMENTARY SPANISH 2