Journalism
Learn hands-on journalistic skills in our Communications & Journalism Innovation Labs, TV studio, radio station and campus newspaper. Graduates transfer with a solid background in journalistic excellence and practical experience in news-gathering, writing, reporting, editing, photography, documentary video, social media, radio/TV announcing and broadcast production. We offer internships, scholarships and a yearly Pulitzer Center International Student Reporting Fellowship.
Message from the Curriculum Chair
The Associate of Science Degree in Journalism at Westchester Community College prepares students to transfer to four-year degree programs in journalism. Students enrolled in the program acquire a solid basis in the liberal arts, journalism history and theory, news literacy, newsgathering, reporting, editing, ethics, multimedia storytelling, digital news production, and social media literacy. Students may also choose from a wide range of electives, including courses in communications, entrepreneurship, radio and television announcing, radio and television production, digital video camera operation, digital audio and video editing, website development, management, and data-analytics.
Our program provides students opportunities to apply journalistic techniques in storytelling using emerging multimedia technology across multiple-platform news delivery systems.The main campus in Valhalla features two state-of-the-art, cross-platform Communications & Journalism Innovation labs with the latest audio-visual equipment for full multimedia production.
Transfer agreements have been secured with SUNY Purchase, Mercy and Lehman College and proposed with City College, Pace University, New York University, and SUNY Stony Brook.
Westchester Community College's proximity to the media capital of the world provides unique opportunities for students to study and intern both in Westchester and New York City. Students in the journalism program gain valuable experience and internship credits as news staff for student media on campus including the award-winning student newspaper The Viking News, vikingnews.com, WARY 88.1FM, and WCC-TV.
Curriculum Chair:
Prof. Carol Passariello
Telephone:
914-606-6119
Email:
carol.passariello@sunywcc.edu
Information about the chair
Contact Information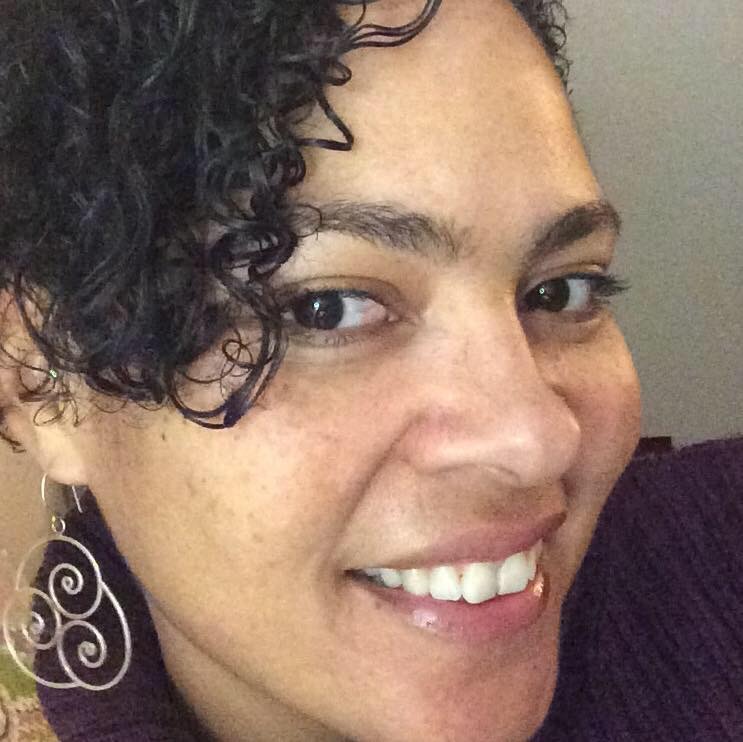 Phone:
914-606-6119
Office location:
AAB / 214
Email:
carol.passariello@sunywcc.edu
Title(s):
Associate Professor of Journalism; Curriculum Chair, Journalism; Frederick Sessions Beebe Chairholder, Journalism
Department/Division:
Communications, Media Arts, Journalism
Degree Information:
MA, Journalism, The Ohio State University Graduate School of Journalism
Courses Taught:
Broadcast Journalism
Journalism and Democracy
Understanding Mass Media
News Reporting and Writing
Newspaper Production
Honors and Awards:
Endowed Faculty Chair
The Frederick Sessions Beebe Chair of Journalism; NAACP ACT-SO Award for Outstanding Service in Education
Student Recognition Award for Outstanding Service to Student Government Association
Publications and Presentations
Book Reviews:
Broadcast News Handbook, Tuggle et al, McGraw Hill
Telling the Story Text and Workbook, Missouri Group
Articles:
"New York Publishing's Black Pack: Young editors and agents gather and network to be more effective operators in an industry unaccustomed to diversity," Black Issues Book Review, May-June 2001, pp. 14-15.
"Focusing on Craft: A black writer's guide to conferences and workshops offering expert support to improve skills and technique," Black Issues Book Review, March-April 2001, pp. 70-71.
"A Private and Peculiar Spirituality," Sisterfriend Soul Journeys: The Spirit and Expressions of African American Women on Tour by Maria Dowd and Carol Smith-Passariello Promo Trends, Inc., July 2000, pp. 107-110. ISBN 0-9678645-0-X.
"Growing Wild," Role Call: A Generational Anthology of Social and Political Black Literature and Art edited by Samiya A. Bashir, Quaraysh Ali Lansana, Tony Medina, Third World Press, October 2001, pp. 67-69. ISBN 0-883-78239-1. Most recently, this work appears on the Westchester Community College webzine, etc. "Moontime & Mezuzahs,"
Role Call: A Generational Anthology of Social and Political Black Literature and Art edited by Samiya A. Bashir, Quaraysh Ali Lansana, Tony Medina, Third World Press, October 2001, pp. 319-321. ISBN 0-883-78239-1.
Presentations:
Panelist, Town Hall Meeting: Cultural Awareness Issues and the Presidential Election, Oct. 29, 2008
Presenter, Division of Arts & Humanities Symposium, Global Teaching Initiatives: A Thematic Approach to Incorporating Difficult World Issues Across the Curriculum May 18, 2006
Institution Service or Academic Service:
Curriculum Chair, Journalism;
Former Chair, Department of Communications, Performing Arts and Journalism;
Former Acting Curriculum Chair, Communications and Media Arts;
Founding former Co-Chair, Faculty Senate Committee on Diversity
Loading...
Program Map
Program Learning Outcome
More Information
About Westchester Community College
Financial Aid
Nearly 33% of Westchester Community College students receive some form of financial aid. Financial Aid is available to students who qualify. In addition, the Westchester Community College Foundation offers $1.6 million in scholarships annually.
Sports
The Westchester Community College Athletic Department sponsors thirteen different intercollegiate athletic teams in various sports. The roster of sports offered includes Men's Baseball, Women's Softball, Men's and Women's Basketball, Men's and Women's Bowling, Men's and Women's Cross Country, Men's Golf, Men's and Women's Track and Field, Men's Soccer, and Women's Volleyball. Visit the Vikings Athletics website for schedules, reports, and more.
Locations
We're accessible: Public transit-friendly main campus and extension locations. Online classes for wherever you are. Valhalla (main campus); extension sites in New Rochelle, Mount Vernon, Yonkers, Shrub Oak, Mahopac, Ossining, Port Chester and Peekskill (Center for the Digital Arts) and White Plains (Center for the Arts).
Internships
Internship Instructor/Coordinator: Eric Luther
Contact Email: eric.luther@sunywcc.edu
Transfer Pathways
Manhattanville College
Marymount Manhattan
Mercy College
Lehman College
Pace University
SUNY New Paltz
Transfer agreements vary by school, details are available online. After successfully completing your studies at Westchester Community College you can transfer almost anywhere, in-state or out-of-state. NYS residents are also guaranteed admission to a SUNY four-year campus.
Get More Information
Interested in learning more about Westchester Community College. Fill out this form: