Business Technologies A.A.S.
The Associate in Applied Science (AAS) in Business Technologies prepares students to enter the workplace with the skills and knowledge sought by employers.   The program teaches management and supervisory skills, and students develop the ability to manage resources, and personnel.  In addition, coursework in business technologies and communication prepares students to assist, coordinate, and oversee workflow in a broad range of business environments.  Students will be able to perform effectively in today's workplace as well as be ready to meet the challenges of continually evolving technologies and job responsibilities.
Get Ready to Apply
To learn about your next steps for the Business Technologies program, start your application:
Information about the chair
Contact Information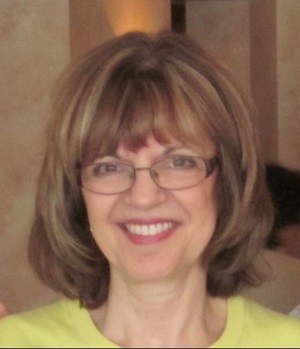 Phone: 914-606-6661
Fax: 914-606-7915
Office location: Classroom Building – Rm. 48
Email: janet.ranucci@sunywcc.edu
Title(s): Professor of Business Technologies and Computer Information Systems
Department/Division: Computer Information Technologies, School of Business and Professional Careers
Degree Information:
B.S. Economics, H.H. Lehman College, CUNY
M.S. Educational Computing, Iona College
M.L.I.S. Library and Information Science, Long Island University
Courses Taught:
CIS 110 Computer Information Systems
BTECH 110 Information Processing with Keyboarding
BTECH 120 Document Processing: Editing & Formatting
BTECH 220 Document Design & Desktop Publishing
BTECH 230 Integrated Office Applications
Honors and Awards: SUNY Chancellor's Award for Excellence in Teaching
Loading...
Program Requirements
Program Map
Program Learning Outcome
More Information
About Westchester Community College
Financial Aid
Nearly 33% of Westchester Community College students receive some form of financial aid. Financial Aid is available to students who qualify. In addition, the Westchester Community College Foundation offers $1.6 million in scholarships annually.
Sports
The Westchester Community College Athletic Department sponsors thirteen different intercollegiate athletic teams in various sports. The roster of sports offered includes Men's Baseball, Women's Softball, Men's and Women's Basketball, Men's and Women's Bowling, Men's and Women's Cross Country, Men's Golf, Men's and Women's Track and Field, Men's Soccer, and Women's Volleyball. Visit the Vikings Athletics website for schedules, reports, and more.
Locations
We're accessible: Public transit-friendly main campus and extension locations. Online classes for wherever you are. Valhalla (main campus); extension sites in New Rochelle, Mount Vernon, Yonkers, Shrub Oak, Mahopac, Ossining, Port Chester and Peekskill (Center for the Digital Arts) and White Plains (Center for the Arts).
Transfer Pathways
Transfer agreements vary by school, details are available online. After successfully completing your studies at Westchester Community College, you can transfer almost anywhere, in-state or out-of-state. NYS residents are also guaranteed admission to a SUNY four-year campus.
Contact Information
Curriculum Chair: Prof. Janet Ranucci
Telephone: 914-606-6661
Email: janet.ranucci@sunywcc.edu
Get More Information
Interested in learning more about Westchester Community College. Fill out this form: