Bright Futures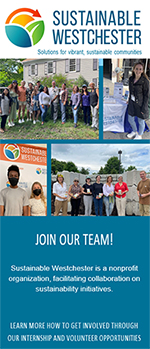 Academic Programs in Engineering Science and Technology, Environmental Studies and Environmental Science
The Bright Futures Program is supported through the Con Edison Power of Giving Program
---
Complete the More Information about Bright Futures Form to receive more information about the Bright Futures Program.
Fall Series 2023
Wed Oct 4 – Safety in the Workplace from 11am to 1pm (Technology Building in Room 107)
Wed Nov 8 – Area Substation Overview from 11am to 1pm (Technology Building in Room 107)
Wed Nov 29 – Field Trip to Grasslands Area Substation from 11am to 1pm
Career Pathways in Energy
Bright Futures is a program that prepares students for careers in energy, engineering, and manufacturing industries. Students learn about these careers and what it takes to enter these important and growth fields.
Featured topics include:
Meet industry experts in the energy sector.
Learn about electrical, gas and environmental systems.
Local tech leaders discuss industry needs and outlook for the future.
Understand academic program options that support technical careers.
Network with local area experts to learn about working in that field.
More Information: www.sunywcc.edu/brightfutures
To RSVP: brightfutures@sunywcc.edu
Description
Click here and open to see a Description of the Program
Academic Programs
Click here and open to see the Academic Programs
Jobs
Graduates who choose to go directly to work find a host of employment opportunities. Approximately 66% work in Westchester County, with 22% working outside the region but within New York State, and 12% working out of state.
They work for a wide range of businesses and industries, from major corporations such as
Con Edison
IBM
North American Phillips
Curtis Instruments
Arnolds Bakery
Verizon
to smaller companies such as
Fenbar Precision Machinist
Arthur R. Brauer
PE
Siemans Corporation
---
Links
Association of Women in Energy Website
---
Videos
Click here to open as watch associated videos
For more information, contact the Admissions Office at admissions@sunywcc.edu or 914-606-6735.