Engineering Science AS
Interested in what's widely considered a future-proof, high-paying, and in-demand career? This program integrates science and mathematics with design and laboratory studies that parallel the first two years of the four-year engineering curriculum of most engineering schools throughout the country. As a student in one of these programs you will learn the fundamental concepts of calculus, chemistry, physics, electricity, energy, engineering mechanics, and computer science.
Get Ready to Apply
To learn about your next steps for the Engineering Science program, start your application:
Message from the Curriculum Chair
Information about the chair
Contact Information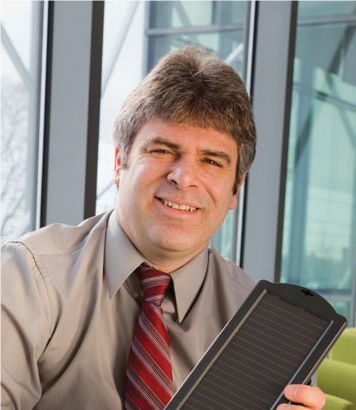 Phone:
914-606-8561
Office location:
Tech Building / Rm #33

Email:
kyriakos.ioannou@sunywcc.edu

Title(s):
Professor; Curriculum Chair of Electrical Technology; Sophia and Joseph Abeles Chair in Alternative Energy Technologies

Department/Division:
Engineering Technologies


Degree Information
:
BE in Mechanical Engineering, Cooper Union
ME in Computer Engineering, Manhattan College
Courses Taught
:
Strength of Materials
Intro to Engineering
Intro to Thermodynamics
Intro to Nanotechnology
Statics
Environmental Problems
Honors and Awards:
Chancellor's award for excellence in teaching
Mentor Connect Grant
Publications and Presentations
:
Presentation on "The real numbers behind energy Efficiency" "the Mathematics of Race Cars" "Remote Media Streaming"
Loading...
Program Map
Program Learning Outcome
More Information
About Westchester Community College
Financial Aid
Nearly 33% of Westchester Community College students receive some form of financial aid. Financial Aid is available to students who qualify. In addition, the Westchester Community College Foundation offers $1.6 million in scholarships annually.
Sports
The Westchester Community College Athletic Department sponsors thirteen different intercollegiate athletic teams in various sports. The roster of sports offered includes Men's Baseball, Women's Softball, Men's and Women's Basketball, Men's and Women's Bowling, Men's and Women's Cross Country, Men's Golf, Men's and Women's Track and Field, Men's Soccer, and Women's Volleyball. Visit the Vikings Athletics website for schedules, reports, and more.
Locations
We're accessible: Public transit-friendly main campus and extension locations. Online classes for wherever you are. Valhalla (main campus); extension sites in New Rochelle, Mount Vernon, Yonkers, Shrub Oak, Mahopac, Ossining, Port Chester and Peekskill (Center for the Digital Arts) and White Plains (Center for the Arts).
Transfer Pathways
Transfer agreements vary by school, details are available online. After successfully completing your studies at Westchester Community College, you can transfer almost anywhere, in-state or out-of-state. NYS residents are also guaranteed admission to a SUNY four-year campus.
Contact Information
Curriculum Chair: Kyriakos Ioannou
Telephone: 914-606-8561
Email: Kyriakos.Ioannou@sunywcc.edu
School: Mathematics, Science and Engineering
Academic Dept: Engineering
HEGIS: 5609
Get More Information
Interested in learning more about Westchester Community College. Fill out this form: