Center for Academic Counseling and Student Success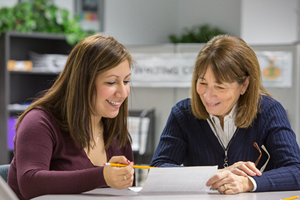 To Speak with an Academic Counselor
You can speak with an academic counselor at SUNY Westchester Valhalla, SUNY Westchester Yonkers, SUNY Westchester Mount Vernon, SUNY Westchester Ossining, and SUNY Westchester Peekskill.
About Us
The Center for Academic Counseling and Student Success provides you with the services and support you need to accomplish your goals at SUNY WCC. We start with identifying your personal, career, and educational objectives to work with you on a plan to reach these goals.
Academic Counselors are available to assist you days and evenings, at many SUNY WCC locations, and remotely.
Developing educational plans
Selecting and scheduling courses
Assessing abilities and interests
Addressing personal concerns
Career planning and job placement
Attending to any special needs
Considering and applying for the Emergency Aid Program
Office Contact Information
Center for Academic Counseling, and Student Success
Student Center, Second Floor
Valhalla, NY 10595
www.sunywcc.edu/getadvised
AcademicCounseling@sunywcc.edu