Members and Biographies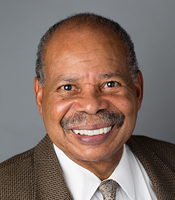 Dr. LeRoy Mitchell
Board of Trustees Chair

Dr. LeRoy W. Mitchell is a Westchester Community College trustee and Professor Emeritus of Accounting at Iona College. He obtained his primary and secondary education on the island of Dominica, W. I. After teaching there, both at the primary and secondary levels, he was awarded the Christian Brothers Scholarship to study at Iona College. At Iona, he received a BBA (Magna Cum Laude) in Accounting, and was awarded another scholarship which culminated in the MBA in accounting one year later.
While at Iona, he interned with the international accounting firm of Peat, Marwick, Mitchell & Company (now KPMG). Upon graduation, he accepted a position with another international accounting firm, Ernst & Ernst (now Ernst & Young). There he remained until he was recruited to join the faculty of his alma mater, Iona College. During that time he obtained a Doctorate in Public Administration at the Wagner School of Public Service of New York University. Dr. Mitchell retired in February 2015 as Professor of Accounting at Iona with 41 years of service at the College.
Dr. Mitchell is a Certified Public Accountant (CPA), a Certified Government Financial Manager (CGFM), and an Accredited Estate Planner (AEP).
He is past president of the Estate Planning Council of Westchester County. Dr. Mitchell was the National Chair of the Association of Community College Trustees from 2013 to 2014 and is a lifetime member of that organization.
His civic and community activities include Treasurer of the Legal Aid Society of Westchester County, Treasurer of the New Rochelle Police Foundation, Secretary of the Industrial Development Agency of the City of New Rochelle, founding member of the New Rochelle Overall Economic Development Corporation, Life Member of NAACP, member of the Government Accounting and Auditing Committee of the New York State Society of CPA's, and a 13 Year Trustee of Westchester Community College, and treasurer of New York Community College Trustees Association (NYCCT).
He holds memberships in the American Institute of Certified Public Accountants, National Conference of Certified Public Accountant Practitioners, Association of Government Accountants, the Calabria Society, Commonwealth of Dominica Improvement Association, and the Dominica Academy of Arts and Sciences.
He is the recipient of the Roth Memorial Award for excellence in Business Administration, the Catholic Accountants' Guild award for excellence in accountancy at Iona College, and the National Educator Award for the Association of Government Accountants and is listed in Who's Who in American Universities and Colleges.
He is the 2003 recipient of James P. Kelly award for outstanding Public Service by the Westchester chapter of the New York State Society of Certified Public Accountants.
Dr. Mitchell is the co-author of several articles in accounting. He is a consult to many small businesses in tax, business, and estate planning matters, and has been a guest speaker for professional organizations in the U.S.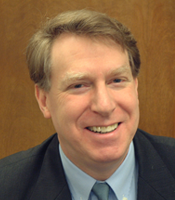 Dr. Norman J. Jacknis
Board of Trustees Vice Chair

Dr. Norman Jacknis, Director, Cisco's IBSG Public Sector Group (the company's open innovation and pro-bono strategic advisory group), is a globally recognized expert in government innovation and transformation.
At Cisco, since 2008, he has worked extensively and in-depth with the National Association of Counties and the US Conference of Mayors. For the Mayors, he is developing a strategy for the economic viability of American cities in 2030. In addition to his work on economic development, he has also worked at both the Federal and local government level on the creation of collaborative environments for citizens to deliver public services.
His recent written work includes a blog for elected government executives, "A New Kind Of Public Square For Urban America" in Transforming American Governance: Rebooting The Public Square [2011], "Government's Role In Facilitating An Innovative Economy" for the International Journal on Innovation Science [2011], "Transformation of the Local Government CTO/CIO" in CIO Leadership For Cities And Counties: Emerging Trends and Practices [2009], and "Westchester County Case Study" in Case Studies on Digital Government [2007].
Dr. Jacknis has extensive executive and leadership experience in local and state government. Before joining Cisco in Feb. 2008, Jacknis served more than ten years as CIO and commissioner of Westchester County, NY government, where he was responsible for all of the government's technology, analytics, Internet and broadband activities, as well as technology-based economic development. In addition to the County government, he provided these services to municipalities and other non-profit community organizations.
Under his leadership, Westchester County won numerous awards, including the Center for Digital Government's top ten digital counties in the country, American City & County's Crown Communities Award for technology and was selected by the ICF as one of the global top seven Intelligent Communities. Government Technology Magazine selected him as one of the nation's "Top 25 Doers, Dreamers and Drivers who, using technology … broke bureaucratic inertia to better serve the public".
Dr. Jacknis served as co-chair of the technology and architecture committee of the New York State CIO Council, participated in the Federal/State/Local Partnership for Intergovernmental Innovation and continues as the technology adviser to the County Executives of America.
Prior to his public service, Dr. Jacknis had diverse experience as an executive in the software industry, with emphasis on Internet applications and distributed computing.
Jacknis received his Doctorate, Master's and Bachelor's degrees from Princeton University. Among many activities beyond his work, he is past President and now Chairman Emeritus of the Fairfield- Westchester Chapter of the Society for Information Management (a national association of CIOs and senior IT executives), Chairman of Westchester's Internet society (WATPA, founded in the early 1990s), past Chair and current member of the New York State Regents Advisory Council on Libraries, President of the New York Metropolitan Library Council, among several leadership positions in the library community.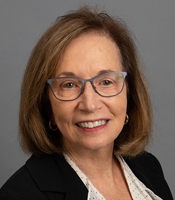 Deborah S. Raizes
Board of Trustees Vice-Chair

Deborah S. Raizes is a senior consultant for Hazard, Young, Attea & Associates, Ltd., which specializes in searches for administrators, including superintendents, at public schools. Prior to this position, she was a teacher for the Durham County Schools in Durham, North Carolina.
She has a significant record of voluntary public service in the field of education. Highlights include her affiliation with the Westchester Community College Foundation Board for which she has served in a variety of roles including member, chairperson, and president. She has also served as vice chairperson and chairperson for the Lesley University Board of Trustees. She is currently a member of the Board of Trustees for this private institution in Cambridge, Massachusetts.
In addition to her work with Westchester Community College Foundation, her local impact has been significant through her involvement with the Scarsdale School System. She served as president of the Scarsdale Council of Parent Teacher Associations, was a member of the Westchester-Putnam School Board Association, and was a member of the New York State School Board Association. For the Scarsdale Board of Education, she held several roles ranging from member to vice president and president.
A member of the Institutional Review Board of the White Plains Hospital Center, she received her B.S. in Education from Lesley College. She was recognized by the Westchester Community College Foundation, which bestowed the Abeles Award to her due to her commitment to public service. She also received the Lesley College Community Service Award.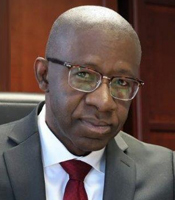 Hon. Lyndon Williams
Lyndon Williams is a City Court Judge in the City of Mount Vernon, where he presides over all aspects of criminal and civil proceedings within the jurisdiction of the New York State Uniform City Court Act including arraignments, bail hearings, sentencing, criminal and civil trials, motions, felony and suppression hearings, landlord-tenant matters, small claims, debtor-creditor, contract, and similar civil proceedings. Shortly after joining the City Court, Judge Williams spearhead the creation of the Mount Vernon Emerging Adult Justice Part of the court. This new initiative provides meaningful opportunities for resolving criminal cases by pursuing alternatives to conventional prosecution, sentencing and incarceration for young people between the ages of 18-25, who need social and psychological support services. The program connects young people with service providers, educational, training and employment through collaborative efforts of public and private stakeholders, thereby placing young adults on a path for success and self-autonomy as productive members of society. The initiative is motivated by recent neuroscience research showing that brain development for young people continues well into their mid-twenties so that cognitive growth associated with independent-mature adulthood does not fully occur between ages 18-25 years old.
Prior to joining the City Court, Judge Williams represented Mount Vernon on the Westchester County Board of Legislators where he served in several leadership roles and on several major committees. He sponsored or supported major legislation including eviction prevention, federal fair housing legislation, protection of the county's drinking water system, budgetary support for Westchester Community College, county parks and recreation facilities, the arts, youth programs, criminal justice reforms and job creation. Before becoming County Legislator, Mr. Williams served on the Mount Vernon City Council for 12 years. He was elected City Council President by his colleagues for three one-year terms. He held key leadership positions on the Council including chairing several important committees and championing major legislation in the areas of zoning, economic development, tax relief, housing standards, crime prevention, recreation, youth services and programs for senior citizens.
Mr. Williams practiced law as corporate counsel with a wide range of litigation and transactional experience serving as Senior Counsel for Citigroup Inc and other major corporations. He played a pivotal role in major complex business litigation in Federal and state courts and tribunals around the country and provided advice and counsel in areas of federal, state, and international tax laws, developing global policy on cross-border electronic transactions for financial institutions as well as involvement with banking and insurance law. Mr. Williams is admitted to practice law in various courts including the United States Supreme Court; the Courts of the State of New York; Courts of the State of Connecticut; Federal District Courts for the Eastern and Southern Districts of New York; and the United States Tax Court and the U.S. Court of Federal Claims in Washington, D.C. He is also a certified public accountant. Mr. Williams is former of President of the Westchester Black Bar Association and served on the boards of several not-for-profit organizations including the Mount Vernon Boys & Girls Club, where he volunteered as pro-bono general counsel.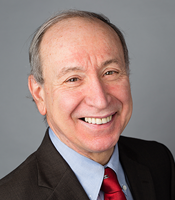 Hon. John Nonna

Nonna, a former member of the Westchester County Board of Legislators, is a practicing lawyer and managing partner of the New York office of Patton Boggs, a leading national law firm in the areas of public policy, litigation and business law. He has balanced a successful law practice with public service, including various roles in Pleasantville, New York, including mayor. In that position, he led the effort to bring affordable housing to seniors through a public private partnership, facilitated the establishment of the Jacob Burns Film Center, and fostered the revitalization of the Pleasantville business district.
He was the chair of the Board of Legislators Legislation Committee, shepherding in the passage of term limits, ethics reform, flood control law and the creation of the charter revision commission through the legislature.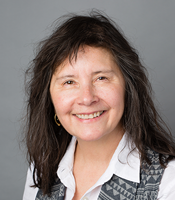 Robin Bikkal, Esq.
Robin Bikkal is the owner of Bikkal & Associates, a law firm based in White Plains, New York. Formerly she was a former Senior Partner at Silverman Bikkal & Sandberg, LLP. She concentrates her practice in the field of immigration and nationality law. For over 30 years she has successfully represented corporations, individuals and families in diverse and complex immigration-related matters.
In addition to her work as an attorney, Ms. Bikkal has a long history of civic involvement. She is a member of the Service Academy Review Board for U.S. Congresswoman Nita Lowey, founder and co-chair of the Hispanic Democrats of Westchester, and past chair of the Westchester County Democratic Committee. Previously, she chaired the Westchester County Hispanic Advisory Board and was the founding president of El Centro Hispano de White Plains, a not-for-profit organization serving the Hispanic communities of White Plains and surrounding areas. She is a former director of the Westchester County Bar Association and served as president of Westchester Hispanic Coalition and president of the Lupus Foundation of America, Westchester Chapter. She has been a board member of the American Red Cross, Westchester Chapter, member of the Ridgeway Elementary School School-based Council, a member of the Purchase College Council, member of the White Plains YWCA Board of Directors, and a Volunteer Attorney for both the Westchester Hispanic Coalition and EL Centro Hispano De White Plains. She has been an Advisory Associate of the Westchester Community Foundation and member of the Board of the Westchester Education Coalition.
Ms. Bikkal is fluent in Spanish, Italian, and French.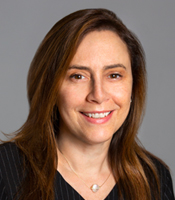 Susan Gerry

Susan Gerry brings extensive public policy, municipal law and operations, legislative and leadership experience to her role as Trustee of SUNY/Westchester Community College.
A lifelong public servant, Susan most recently served as a Senior Vice President for the Westchester Medical Center Health Network (WMCHealth). Susan applied her broad-based experience to advance the network's role as a catalyst for health and well-being across the Hudson Valley by developing and implementing plans and programs that optimized the engagement of business and community stakeholders in alignment with the economic, workforce and healthcare access priorities of WMCHealth.
Gerry arrived at WMCHealth after successfully serving for six years as the Deputy Mayor for the City of Yonkers, where she served as the City's Chief Operating Officer, managing the City's major policy initiatives, economic development, the consolidated administrative functions of the City and Yonkers Public School system, fiscal planning and policy, capital programming, and labor relations. During her tenure at the City of Yonkers, Gerry also served as Secretary to the Yonkers Industrial Development Agency, and as a member of the Yonkers Economic Development Corporation and the Executive Committee of the Westchester Municipal Officials Association.
Gerry has also worked extensively at the state and county levels, serving as a policy advisor for New York State Governor Andrew Cuomo's first gubernatorial campaign, researching and writing policy positions in the areas of Affordable Housing & Community Development, Workforce Development, Small Business Investment, Education & Literacy, Health Care Access, Obesity Prevention, Poverty, and the promotion of enhanced Public-Private Partnerships to support policy priorities.
Gerry also served for 14 years in the Westchester County government, as both an attorney and as Senior Assistant to Westchester County Executive Andrew Spano, focusing on major transactional and regulatory matters for the government, including all initiatives associated with drinking water, waste water management, solid waste management, and climate change.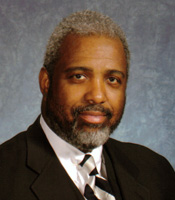 Dr. Gregory Robeson Smith
Dr. Gregory Robeson Smith is the senior pastor of the Mt. Hope A.M.E. Zion Church, the oldest African-American Congregation in Westchester County. He is the president of the Mt. Hope Community Development Corporation; Prince Hall Housing Development Fund Inc.; and Prince Hall Fund Inc., a multi- million dollar non-for-profit 501(c)3 Foundation providing program funds/grants to assist the poor, distressed, and underprivileged. In 1990, he was appointed by President Bush as president and chief executive officer of the African Development Foundation, an independent Federal agency in Washington, D.C., with offices in 25 African nations and a staff of more than 3,000 individuals. Dr. Smith continued to serve in this position in the Clinton Administration. The agency assists the most vulnerable members of society with grants for technical assistance and capacity building to grassroots organizations, cooperatives, and community enterprises that strengthen local institutions and achieve lasting impact. He also has served as Director of International Disaster Response for Church World Service, an entity of the National Council Churches.
A graduate with honors from Livingstone College in Salisbury, North Carolina, Dr. Smith also earned two Masters and two Doctoral degrees: MBA Degree in Marketing and Finance; a Master of Divinity Degree; Doctorate in Higher Education Administration and Finance ABD; and a Doctorate in Ministries.
Dr. Smith is the grand nephew of the late Paul Robeson, the noted singer and activist.
---

Student Trustee – Clara Carnot
I moved to the US in 2017 to live out my version of the American Dream. Since then, I have lived in many cities and eventually settled in New York. My family, being a true color of cultural genes, I fostered a proficiency in six languages; therefore, am skilled in effective communication and bridging cultural divides.
In 2020, I was diagnosed with a movement and seizure disorder, placing me at the intersection of being queer, disabled, and a woman of color. This experience has fueled my dedication to enhancing accessibility and raising awareness. I firmly believe language is pivotal in destigmatizing and humanizing abnormal psychological disorders, such as narcissism, ASPD (Sociopathy), paraphilias, and CU traits (Psychopathy).
In a world where the intricacies of the human mind intersect with mental health challenges, I am driven by curiosity to unveil its mysteries. To achieve this, I opted to study mathematics and statistics, equipping myself with the tools to work effectively with data in research. My particular fascination lies in understanding how genetics influence our thoughts and experiences, leading me toward a career in research neurology.
Recognizing the various forms in which inadequate mental health support can manifest, including physical violence, is of paramount importance. My goal is to inspire individuals to seek proper treatment through advocacy and awareness, enabling them to maintain a sense of purpose, build meaningful relationships, and find support within their communities as they work toward stability and healing.