Celebrating 75 Years of Excellence
Westchester Community College – 1946-2021
It is with great excitement and gratitude that we announce the year-long celebration to commemorate the 75th Anniversary of Westchester Community College. Throughout the 2021-2022 academic year we will celebrate in many ways including opportunities to engage in inclusive reflections on our history and honoring the resilience, contributions, and experiences of those who paved the way.
For 75 years, WCC has instilled in our students a quest for learning, a toolset for success, and a capacity to think critically about and meaningfully contribute to the world they inhabit. We are proud of being one of the leading community colleges in the percentage of students who begin their academic journey from the bottom fifth of the income quintiles but end up in the top fifth later in life.
This celebration reminds us of whose shoulders we stand upon in achieving our current successes, and the foundation we must sustain for the generations that follow.
75th Anniversary Events
Alumni Art Exhibition
Celebrating 75: Art and Design Alumni
Date: Wednesday, September 1, 2021 to December, 10, 2021
Location: Online, at the WCC Art Gallery's website
Celebrating 75: Art and Design Alumni is an exhibition that highlights the talent, skill, and creativity of professional artists who studied in the Art and Design department at Westchester Community College. The exhibition celebrates the birthday of the college, which was founded in 1946 with a central focus on the applied arts—today, design. This original mission remains critical to the curriculum of the Art and Design department today and is demonstrated dynamically in the work of the alumni presented in this exhibition.
Follow @artgallerywcc on Instagram for updates, announcements, and exhibition highlights.
Questions? Email wccartgallery@gmail.com
---
Constitution Day 2021
Theme: Truth and Promise-Life, Liberty, Freedom, and Democracy at a Crossroads and Tested by the Present
Date: Thursday, September 16, 2021 from 11:00 a.m. to 12:30 p.m.
Location: Online with on-campus viewing, attend via Zoom. Tentative on-campus viewing in the Classroom Building, Room CLA-200.
Meeting ID: 815 3369 5473
Passcode: 974633
Join this engaging session and hear a constitutional attorney and faculty experts address our program theme as they illuminate the continued struggle for equality and the fragility of our democracy.
Presentation Sub-topics:
The Constitution in the Age of the Insurrection and Political Polarization
The Constitution in Education Today
Liberty for Diversity, Equity, and Inclusion
This is a virtual event with tentative on-campus viewing in the Classroom Building, Room CLA-200.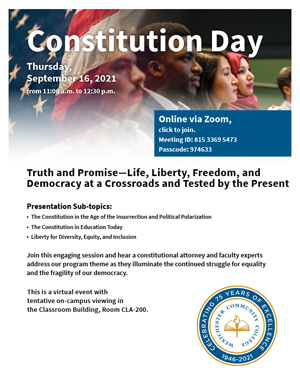 ---
Alumni Art Exhibition Roundtable Discussion

Date: Thursday, October 21, 2021 at 4 p.m.
Location: Online, attend via Zoom
Roundtable discussion with artists featured in the Alumni Art Exhibition.
The Roundtable discussion puts six alumni from the Art and Design department in conversation to discuss the status of art and their work and studies at Westchester Community College.
Gallery director Sarah Mills will moderate the discussion. WCC alumni, students, faculty and staff and the public are invited to join the discussion and ask questions that engage in a jovial but critical conversation about the purpose and direction of art today.
Presidents of Westchester Community College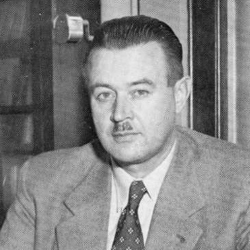 Dr. Philip C. Martin
1946 – 1970
Was able to secure $750,000 to pay Yale University to move their program from our campus securing all 218 acres for WCC.
Introduced the first Associate of Arts degree in the college, Liberal Arts/ Humanities, in 1961
Was responsible for the original construction of the classroom building, the student center, the technology building, the library, and the gym.
---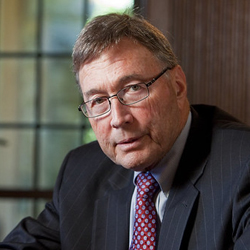 Dr. Joseph Hankin
1971 – 2013
Expanded the college with 4 extension centers in Yonkers, Ossining, Peekskill and Mount Vernon.
Introduced evening programs in local high schools.
Oversaw the construction of the Administration Building, renovation of the Library, and construction of Westchester Counties' first LEED-certified building the Gateway Center.
---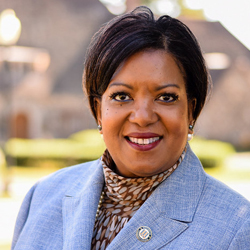 Dr. Belinda S. Miles
2015 – Today
Increased diversity and inclusion through expanded opportunities into new communities, resulting in the campus being federally recognized as a Hispanic Serving Institution.
Committed the college to improve graduation rates through new and innovative programs including Achieving the Dream and Viking Success.
Successfully guided the college through the COVID-19 outbreak by transitioning all campus operations and teaching and learning to a remote format and securing essential support for students in need.
Timeline
1946

Founded
Founded on April 4, 1946, as the New York Institute of Applied Arts and Sciences, as one of five co-ed technical institutes in New York State, the College tuition was initially free for New York State residents. With Philip C. Martin, Ph.D., at the helm leading the new institution, classes began on September 29, 1947, with 20 faculty and 76 students in 4 academic programs with classes held at the Battle Hill School in White Plains. A year later, the College became part of the then-newly organized State University of New York (SUNY) system.
1957

A permanent home
218 acres of the 370-care Hartford country estate in Valhalla was purchased by Westchester County for use by the College. Classes begin in the fall of same year in the John A. Hartford House, now known as Hartford Hall, which was designated a National Historic Landmark in 1977.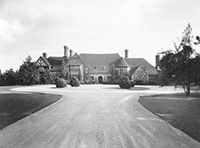 1969
The Westchester Community College Foundation was established to build funding to support WCC students. Since then, through the efforts of many generous individuals, philanthropists, volunteers, corporations and foundations, all of whom committed time, talent, expertise, more than $100 million raised; $24 million in scholarships awarded; 250,000 volunteer hours dedicated; $3.25 million invested in faculty excellence; 72,000 square footage of instructional space added.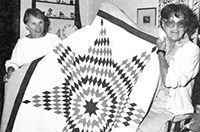 1971
Joseph N. Hankin, Ed.D., tapped for the College presidency. At the time of his retirement in 2013, he was the nation's longest serving community college president having served in the role for 42 years.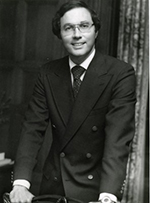 Men's football team wins the Metropolitan Bowl National Championship, and the team inducted into the National Football Foundation Hall of Fame
1972
first off-campus class offered
first Veterans program GOAL (Growing Options for Adults Through Learning)
1985
Endowment established with $100,000. As scholarship support was central to the Foundation's mission, the establishment of an endowment was vital to assure that funds would be available permanently to support students.
1986
alumni relations formalized - Recognizing the value of developing strong relationships with alumni, efforts to develop a program began by identifying 2,500 alumni and establishing an Alumni Association steering committee.
1987
WCC becomes one of the nation's first community colleges with an Honors Program
1990
Chairs Endowed - 39 faculty chairs were funded between 1990 - 2009, providing resources for faculty to stay at the leading edge of their fields
1996
The new campus childcare opens – Established in 1986, the Virginia Marx Children's Center moves into its new space. The Center provides affordable childcare of the highest educational standards is to students with young children who are forging a better life for their families through furthering their education.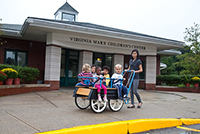 1998

Native Plant Center
The Native Plant Center was established at WCC as the first national affiliate of the Lady Bird Johnson Wildflower Center, a world-renowned botanic garden and research institute in Austin, Texas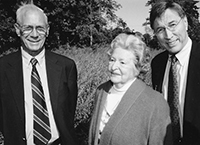 2006
WCC is a founding partner and first community college in the Campus Consortium of The Pulitzer Center headquartered in Washington, DC. This initiative raises awareness of underreported local and global issues, where one WCC student is chosen as a fellow annually out of a national pool of college students. Fellows are featured at the Center, in digital media, news outlets, and national speaking engagements.
2008
$1 million in scholarship distribution - At the urging of Jack Stadler, the Foundation reached a significant milestone of awarding 900 scholarships totaling $1 million - a new annual distribution.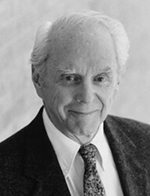 2010

Gateway Campaign
The Gateway Center receives LEED (Leadership in Energy & Environmental Design) Gold certification by the U.S. Green Building Council, becoming the first county-owned LEED certified building and wins national architecture and structural engineering awards.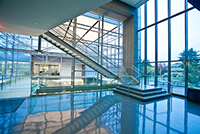 2013

Benefits Access Center
Benefits Access Center - The Benefits Access Center was established with funds from a generous anonymous donor, providing comprehensive services to students and their immediate family members, including public benefits screening and application assistance, housing assistance, an on-campus food pantry, emergency aid grants, health insurance enrollment, and legal services.
2015
Belinda S. Miles, Ed.D., installed as the third president of Westchester Community College, the first woman and first African American to be appointed as president of WCC.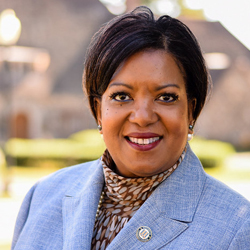 A significant gift from an anonymous donor enabled the Westchester Community College Foundation to establish this important office that provides veterans, as well as active duty, family members, and dependents, the support they need to make a seamless transition into the college environment
WCC was the first SUNY campus to be federally designated a Hispanic Serving Institution (HSI)
2020
In its inaugural year, WCC's Esports team won the E-sports National Championship in Overwatch
Pathways Campaign Begins - The Pathways Campaign for Student Success begins to raise significant funding in support of innovative programs that promote student readiness, retention, and completion. With a goal of $50 million, funds are already being used to pilot initiatives including the Honors College, StepUp High School Transitions, Viking ROADS, and more. The Campaign is set to in celebration of the College's 75th anniversary.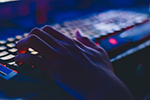 2021

Celebration
Westchester Community College celebrates 75 years of building minds and building futures.
Time Capsule
A Letter to the Future
Here is your chance to be a part of history as we celebrate the 75th Anniversary of Westchester Community College. Fill out the form located here and we'll include your submission in our time capsule. This time capsule will be buried on campus during a ceremony that will be shared with the world. Keep your submission unique and interesting, for there may be a future Viking waiting to read your message when we dig up the time capsule in 2046 as part of the College's 100th anniversary.
Donations to the college
In celebration of Westchester Community College's 75th Anniversary, please consider contributing to the Pathways Campaign Endowed Scholarship fund. Your contribution supports Success, Excellence, and Opportunity for WCC students. These flexible funds are to be used primarily to support new scholarship initiatives that respond to the changing needs of our students.