Peekskill

The Center for the Digital Arts of Westchester Community College is celebrating 20 years of innovation and service to Westchester and Putnam counties. Established in 1994, this Center is an example of arts technology integration in higher education creating access to digital arts education in the 21st Century. The Center continues to support five industry-grade post-production studios that offer a full-range of robust computer graphics including: 2D/3D animation, digital filmmaking, game design, digital imaging, web design, and e-publishing. In addition, the Center offers prosumer production equipment and fine arts space. The Center for the Digital Arts also offers student services, General Education courses, ESL, and non-credit courses for students from 7 to 70+ years of age.
---
SPECIAL EVENTS 
[inter]sections, Curated by Claudia Jacques: On view from March 24 – April 19, 2014.
Westchester Community College Fine Arts Gallery. Opening Friday, March 28 from 5:00 to 8:00 pm.
STE(A)M: On view from May 17 – August 16, 2014.
Preview at ArtsWestchester's annual ArtsBash event, Friday, May 16 from 6:00 to 9:00 pm. Arts + Technology Exhibition, curated by Patricia Miranda, The Arts Exchange, ArtsWestchester.
Sponsored by: Regeneron Pharmaceuticals, Inc.
artswestchester.org
STE(A)M press coverage
STEAM Article
RiverJournal STEAM article
ArtsWestchester initiative gathers 'STEAM'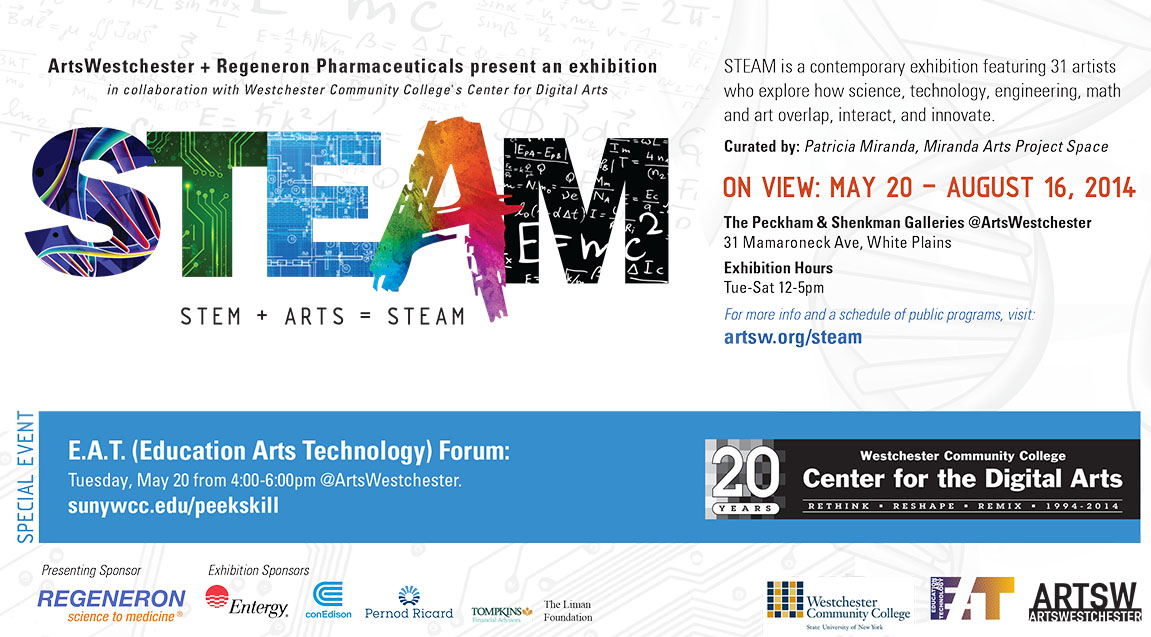 E.A.T. (Education Arts Technology) Forum:
Tuesday, May 20 from 4:00 to 6:00 pm at the Arts Exchange of Arts Westchester. Westchester Community College in partnership with ArtsWestchester.
sunywcceat.org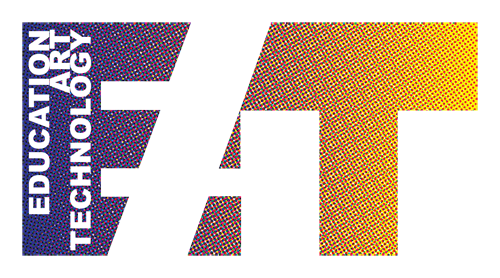 ---
27 North Division Street
Peekskill, NY 10566
Phone: 914-606-7300 
peekskill@sunywcc.edu
| | |
| --- | --- |
| Monday – Thursday | 9:00 am to 9:00 pm |
| Friday | 9:00 am – 4:30 pm |
| Saturday | 9:00 am – 4:00 pm |
Video from the Center for the Digital Arts 20th Anniversary celebration