Faculty Bios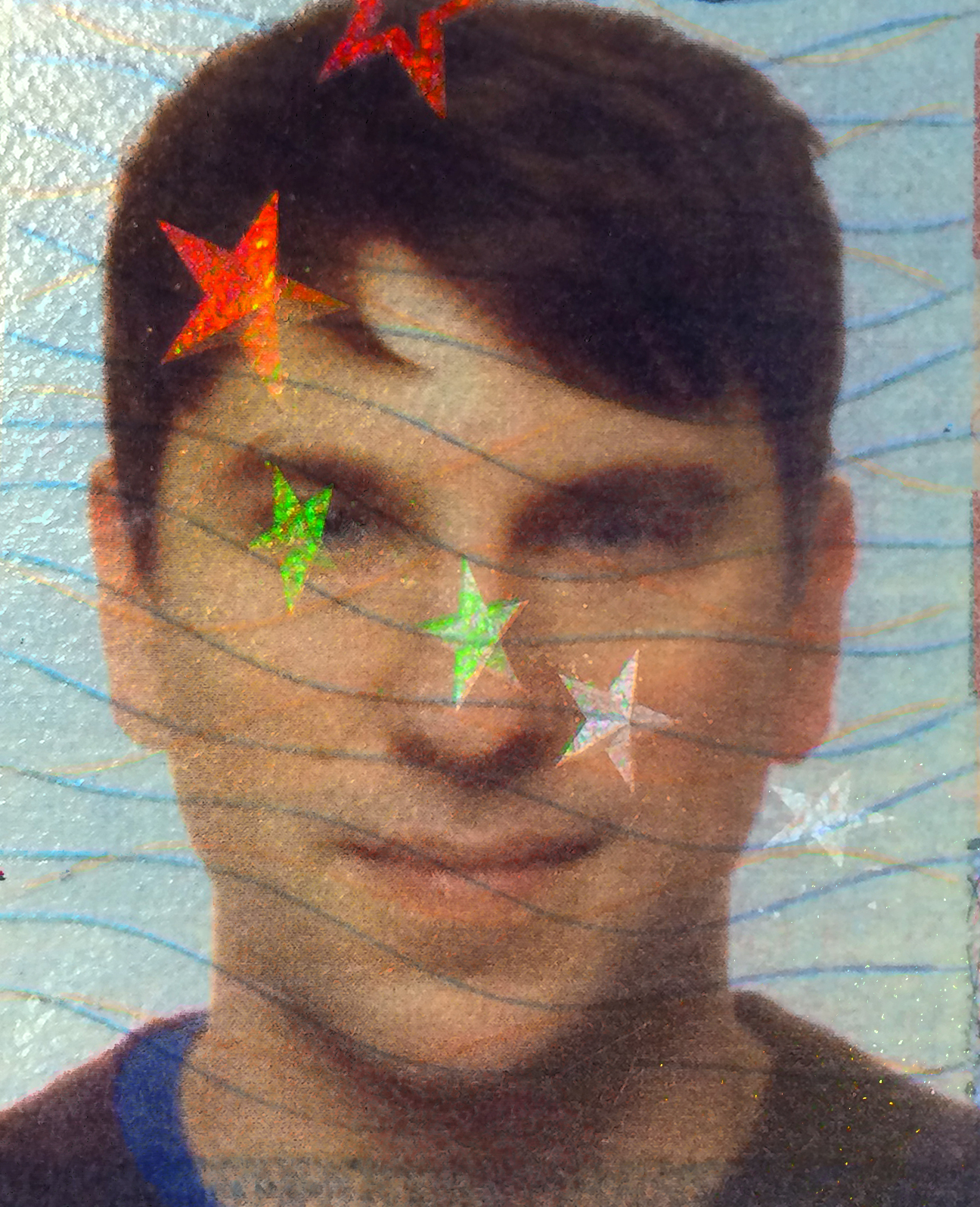 ANTHONY ANTONELLIS is a visual artist who is based on the internet in New York. He is a graduate of Savannah College of Art and Design, BFA in painting, and Bauhaus University, MFA in new artistic strategies. He is the creator of netartnet.net, an online-gallery listing and directory.Antonellis' work has been exhibited internationally at venues including The Photographers' Gallery London, Eyebeam and Transfer Gallery, New York, as well as at art fairs NADA and Untitled Miami Beach. His work has been featured in Artnet, The Creators Project, BLOUIN ARTINFO, and Interview Magazine as well as news outlets such as Wired, CNET, Discovery, The Atlantic, and BBC World Service.
Joseph Ayers
Joseph Ayers is an artist and educator who earned a BA in 2003 from the University of New Orleans in Digital Media, and an MFA in 2007 from Hunter College NYC in Combined Media.  Currently he teaches courses in Video, Sculpture, Color Theory, Digital Media and Drawing.
'My visual art is diverse; ranging from video installation to painting, sculpture to sound, drawing to performance.
Landscape, nature and human cognition are recurring themes in my work.  I explore the ways in which culturally formed expectations affect perceptions. Through various combinations of media, I question the disparities and similarities between my subjects.  Juxtaposing natural and fabricated elements causes a shift in perception, subtly unseating the psychological center of the viewer. '  Examples of recent work: A Shadow is a Dull Reflection, Franklin Parrasch Gallery, NYC.
John Borst
John Borst has more than twenty years of experience as a TV Producer and documentary filmmaker.  A graduate of Cornell University, his credits include Discovery Channel, TLC, History Channel and Travel Channel.  In addition, he has collaborated with such renowned  artists as Robert Cahen and Cai Guo-Qiang, and his works have shown at the Guggenheim in New York and Spain, and  the Massachusetts Museum of Modern Art.   His expertise extends to video production and non-linear post-production.
Edward Burke


Graduated the High School of Art & Design, NY and continued his art education at the School of Visual Arts, NY. During his 35-year career he has worked both in commercial and fine arts simultaneously. Held the position of Design Director at John Wiley and Sons, a college textbook publisher, and founded the commercial art studios Hudson River Studio and Studio 25N. Commercial work includes advertising, illustration, photography, book design, and software/web development. Fine art includes oil and acrylic painting, exhibiting and curating fine art exhibits since 1979 and as the owner/director of Gallery 25N in Peekskill, NY. His paintings are well represented in private and corporate collections, consisting of four major bodies of work: Reflective Still Water 1982-1985, Expressions from the ID 1983-1992, The Studio 1995-2005 and Persistent Thoughts, Arguments and Symbols 2005-….
Claudia Jacques Cardoso-Fleck

Claudia Jacques Cardoso-Fleck is a graphic designer, photographer, interactive artist and educator. She holds a Master of Fine Arts in Computer Art from the School of Visual Arts in NYC and is a Ph.D. researcher in Interdisciplinary Interactive Art at the University of Plymouth, UK through the Department of Art – Planetary Collegium. CAiiA Hub. She holds a senior adjunct position at SUNY Westchester Community College and is a principal at Cardoso-Fleck Graphic Design Inc.
Originally from Brazil, and living in the United States since 1988, she is fascinated with how society perceives and connects spirituality to beauty, consciousness and time. Her interest is in studying cybernetics, technoetics and moistmedia as means to enhance consciousness and the understanding of the self: mind and matter. She is also interested in educational processes and approaches that engage new generations in learning and perceiving the self.
John Creagh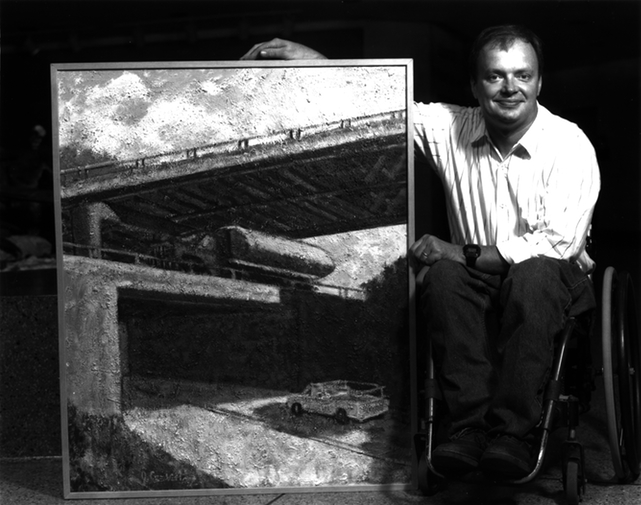 John Creagh's artwork has been showcased across the country in many fine galleries, museums and numerous private collections. Born in Limerick City, Ireland, John grew up in the Bronx where the stark landscapes and square buildings were to have a profound influence on the direction of his art. It was here that he received his Bachelors and Masters of Fine Arts Degrees from Herbert H. Lehman College, CUNY. After an unfortunate experience left him paralyzed, John left the city and moved north to Rockland County. The ensuing years were a period of physical recuperation, artistic experimentation and educational endeavors. He was exposed to the work of Edward Hopper and studied at the prestigious Arts Students League in New York City. John solidified a strong foundation while developing a signature style and a love of painting directly from nature. He has taught at the Pelham Art Center and Rockland Center for the Arts and is today an adjunct professor at the Westchester Community College Art Workshop Peekskill Extension Center. In 1993, while driving through a snowstorm, a wrong turn brought him to a stunning Warwick Valley landscape. Shinning through the snow squall was a necklace of lights streaming down Mt. Peter's ski slope. Seeing the "For Sale" sign with the beautiful mountain backdrop, he and his wife immediately recognized it as the spot they wanted to build their home and studio. The site, which they aptly named "Quisisana" (Italian for "A Place To Heal Oneself") is an ideal setting in which John can pursues his love of painting. John uses a myriad of techniques to create the various styles he displays. Watercolor, oils, acrylics, pastels and linoprints are all used depending on the result desired. He has recently added the computer to his repertoire which allows him to digitalize his artwork. John produces "Giclée" Prints in order to bring his audience an affordable alternative to the large landscapes. He maintains full control over each of his original color images using lightfast inks on acid-free 90lb archival paper to ensure color stability and integrity. Every limited edition print is then individually signed and numbered to ensure authenticity. You can see more of his artwork at WWW.JCREAGH.COM
Alethea Maguire-Cruz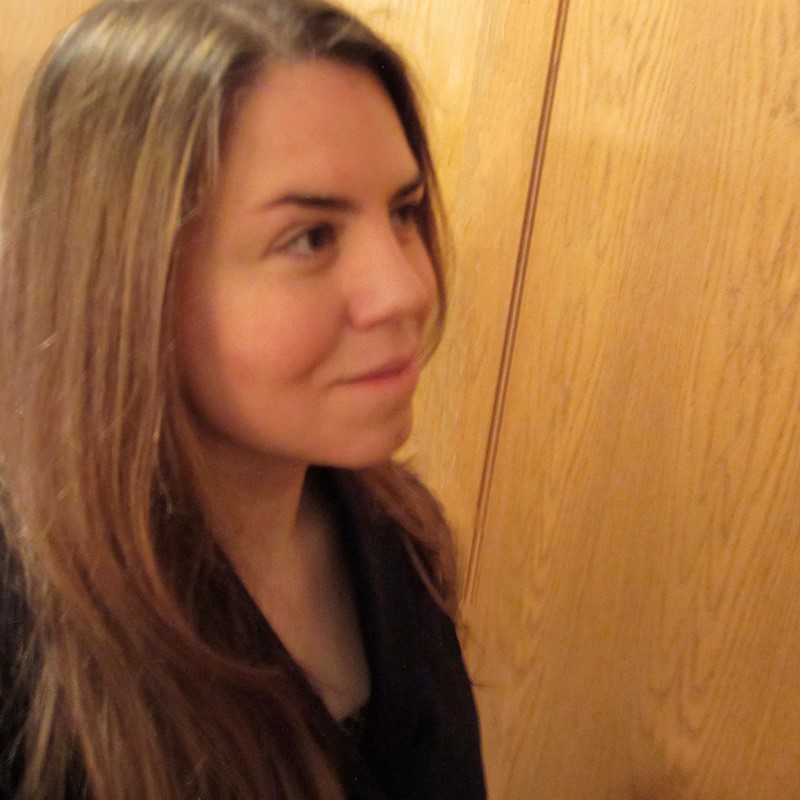 Alethea Maguire-Cruz is a fine artist, designer and educator who received her GTA/MFA from the University of Delaware, incorporating graduate study as a Julin Scholar at the University of Iowa, and earned her BFA from SUNY Purchase, integrating study at the Amsterdamse Hogeschool voor de Kunsten. As a college educator at the Un of DE, LIU/CW Post, SUNY Nassau, Pratt Institute Associate Degree Programs, CWC, Delta College and MMCC, she continues to teach numerous courses in visual/digital design, painting, drawing, printmaking and the history of art and design. She joins us here at SUNY Westchester and also teaches at Berkeley College. As a designer she has worked for multiple publishing firms in NY, including NY BlackBook, The Resident and Wolff New Media and co-founded Land Atelier, a fine art/design studio partnership in MI. As a painter she has exhibited in galleries and museums such as the Robert A. Peck Gallery in WY, the Scarab Club, Hankins Gallery, Ford Gallery and Saginaw Art Museum in MI, the Hillwood Art Museum, Mistretta Galleries, Trillium Gallery and at CAN/Artifact in NY, further exhibiting overseas. Her collectors are international. Residencies at the Woodstock School of Art, Vermont Studio Center and Cill Rialaig Arts Centre in Ireland, among other excursions, also inform her landscape paintings. She has interviewed for diverse publications, NPR and Channel 12 News in NY.
See her artwork at: http://www.aletheamaguirecruz.com, her design work at: http://www.aletheamaguirecruz.com/designs/, and her students' work at: http://www.aletheamaguirecruz.com/students/.
Susan Cristantiello
M.C.A.T., A.T.R., registered art therapist in private practice, specializing in treatment of individuals recovering from sexual assault or chemical dependency.  She has worked with adults, adolescents and geriatrics in psychiatric, educational, correctional and rehabilitation facilities.  A founding member and past president of the Westchester Art Therapy Association, Ms. Cristantiello has taught psychology for Mercy College and art therapy for the graduate program at the College of New Rochelle.
William Davis

William Davis is an Adjunct Instructor at SUNY Westchester Community College teaching Speech Communication 109 at Peekskill and Valhalla since 2008. This core course is required of all majors. He is a graduate of WCC with an A.A.S in Electrical Technology, Marist College, Poughkeepsie, NY with a B.A. in English and a M.S. in Communication Arts, Iona College in New Rochelle, N.Y. He has over 25 years experience teaching college writing, speech communication and organizational communication. At IBM in East Fishkill, NY he was the Technical Communications Manager for the East Fishkill plant and managed employees in preparing and presenting speeches at various conferences in the United States, Canada, Europe, Asia, the Far East, South America, Russia, China and Australia. He taught speech communication and college writing to students in Greenhaven Correctional, Danbury Federal institutions and at Marist College he was an Assistant Professor in Communication Arts. The top qualities employers desire of graduates are verbal and written skills.



Carlos Delgado
B.Mus, Berklee College of Music, M.A., New York University, where he is a doctoral candidate. His music has been heard in concerts, festivals, and radio broadcasts in Argentina, Australia, England, Germany, Italy, Japan, Romania, Venezuela, and the United States, and is available on the CR1, Living Artists, and Capstone Records labels. He has received several awards, including the INMC Award, the NYU Award for Outstanding Doctoral Achievement, and the Society of Composers, Inc.'s Compact Disc Series Award.
Michael Enright


Michael Enright is a graduate of the Interactive Telecommunications Program at the Tisch School of the Arts, New York University, and the College-Conservatory of Music, University of Cincinnati. His career in multimedia began in 1991 at the NYNEX Media Lab and includes stints as a Senior Producer at both Time.com and Macmillan Digital USA, as a partner in Bedrock Design, NYC, and as a freelancer whose clients have included PBS, HBO, MTV, UBS, Entergy, Verizon, the American Museum of Natural History, St. Martin's Press, and many others. He has been teaching for over 20 years, first in s trial by fire at JHS 60 on the Lower East Side, later at NYU's Interactive Telecommunications Program and now at the Bronx and Westchester Community Colleges.
He played his first gig with a band on the last day of 1969 and was a denizen of the noise and hardcore scenes in the East Village from 1979-86; in 2010 he released a retrospective LP on the Italian label Rave Up Records for his work with The Ed Davis Band in the late 1970s. In 2002 he scored Jan Weber's documentary As We Sow, and he has edited many video projects, including works by artist Jaanika Peerna, notably Drawing Revealed in 2008. He is also a photographer whose works were included at the Garrison Art Center's first juried photography show in 2009 and a writer who was a featured columnist at Time.com ("The Obsessionist"). In recent years, he has written extensively about Bollywood for Muze, Inc. and for his own website, menright.com. With Carolyn Lengel, he curated the film series "Bollywood 101" at the Ossining Public Library and created an accompanying video series (now available along with his other video work on his YouTube channel—over 48,000 hits!).
Jenny Evans
Since graduating from Columbia University with an MFA in Film, Jenny has worked in production on many commercial feature films. Her credits include The Firm, Nobody's Fool and An Indian in the City. Jenny has also worked as producer and associate producer on independent films, such as Castles on the Hudson (short) and Who Counts: Election Reform in America" (for PBS) as well as the fiction feature film "Frozen River",  which was a Grand Jury Prize winner at the Sundance Film Festival, and a nominee for 2 Academy Awards. More recently Jenny has worked on short fiction films shot in and around Westchester. She is currently working with a local director on a fiction feature film to shoot in 2013.
Jenny was born and brought up in England. She graduated with a BA in Philosophy from Exeter University, before obtaining scholarship funding to study in the U.S. at Columbia University.
Will Fulton


Will Fulton has been producing music professionally for over ten years, and has served as Artist & Repertoire Director for Profile Records, TVT Records and Slash/Warner Brothers. He is best known for his work with Run-DMC and Camp Lo and his compositions have appeared in movies, X Box video games and television including Fox Sports News and Superbowl XXXI.  Recent credits include production on Tupac's most recent CD release Evolution: Duets and Remixes. Rolling Stone Magazine called his work on 2003's Shiner Massive  "Ambitious…an original sound that brings together elements of rap, funk, punk, reggae, and a hint of techno" while Entertainment Weekly called the disc "a headbanging good time."
He is an experienced lecturer on American music history, the music business and electronic music, and has been a featured speaker at Art of Recording Production Conference, Pop Conference and Society of American Music. He holds a Masters of Arts in Musicology from Brooklyn College, and is currently pursing a PhD in Musicology from the CUNY Graduate Center. He has taught at Bergen Community College and Brooklyn College.
Patrick Fultz


Patrick has over 28 years of design, creative and direct marketing experience, a BFA degree from Parsons School of Design and 15 years as an adjunct professor at his Alma Mater. He's earned over 50 industry creative awards, is the President of the Caples Awards and help create the Caples Student Campaign of the Year. His early days at Grey Direct and J. Walter Thompson Direct helped Fultz develop a strong desire to create work that generates results. Seeing a need to change how agencies work with clients, Fultz established his own agency—DM Creative Group—and has developed campaigns for companies like American Express, Citibank, Columbia House, Disney, Highlights for Children, Meredith Publishing, MBI, Mission BBQ and Smith Barney. He has pioneered the next wave of 1-to-1 marketing using the web, digital printing, e-mail, and interactive tools to drive measurable and actionable results. He's credited with the first 4/C variable data piece done in 1996 and has created two web-based applications—Easy AdMaker, a web-to-print solution and e-TriggerPro, a platform that tracks the mail and automatically triggers eMail to arrive on the same day as each recipient's mail piece. He's spoken at many industry events and webinars and is quoted often. Patrick loves production, technology, paper and formats and incorporates them as part of his creative toolkit. When not concepting and creating, you'll find him playing competitive tennis.
Myron Mock-Yen


As a recent graduate with a focus in 3D modeling and game design, I was excited to have an opportunity to share my knowledge with others from a faculty standpoint. Last summer, I taught the pre-college game design course at Westchester Community College's Center for the Digital Arts.  I enjoyed the experience a lot. It was great to watch the students' creative process flow as they were introduced to different aspects of game design and offer them feedback at different stages of the course.  In creating a curriculum around game design, and as the course description states, it's not just about teaching and learning about game design. The students and teacher "have to play them".  To help convey information on game design, I feel it's important to get into the mindset of individuals who are commonly referred to as 'gamers'.  Westchester Community College's Center for Digital Arts in Peekskill provides a unique opportunity to both youths and adults who are not only interested in learning about game design, but also other multimedia subjects.
Alex Garvin
Certificate of Fine Arts, Pennsylvania Academy of Fine Arts. B.A., Empire State College. As leader of the classic 1980s band, Pianosaurus, Alex recorded his music for Rounder Records and Nonesuch Records, and toured nationally and internationally. Alex's music has been featured in  Francis Ford Coppola's film, New York Stories, as well as on MTV, National Public Radio, and People Magazine, among others.
Francisco J. González-Miranda is a film scholar, writer, critic and archivist. An M.A. graduate in Cinema Studies from NYU's Tisch School of the Arts, he worked as curatorial intern at George Eastman House's Film department in Rochester, NY from 1988 to 1989, was film archivist at Anthology Film Archives from 1990 to 1992, and archival consultant with El Museo del Barrio and the Office of Puerto Rican Community Affairs. For 14 years, he worked as professor of Film History and Cinema Studies at the University of Puerto Rico-Río Piedras' School of Communication. In the Fall semester of 2012-13, he taught a screenwriting workshop, "Storytelling Across the Media", at the College of New Rochelle. Currently he teaches "Introduction to Film" and "Understanding Mass Communications" at Westchester Community College, and writes a film column for the Puerto Rican web magazine 80 grados.
Howard Goodman


A fine art and product photographer for over thirty years, Mr. Goodman's personal and commercial work has appeared in many books and national publications.  His work is in numerous private, corporate, and public collections including The International Museum of Photography at George Eastman House and the Whitney Museum of American Art.  He earned an MFA from the Rochester Institute of Technology and has worked for and taught Documentary Photography, the History of Photography, as well as digital, traditional, and alternative photographic processes at the the State University of New York College at Plattsburgh, Parsons School of Design, Rochester Institute of Technology/New York State Division for Youth, Clinton Community College, and, since 2007 has taught at Westchester Community College.  In 2006, he was visiting researcher and lecturer at Seika University in Kyoto, Japan as part of a three-month artist residency.  A specialist in reproduction photography for museums, collections, and artists, he is putting the finishing touches on his book, How To Photograph Your Work Samples: A Recipe Book for the Visual Artist, to be published this Fall.
Chris Hart
BFA, Purchase College, SUNY; MA, California State University, Chris is a writer, director, editor and producer. He has worked in the film industry in Los Angeles and New York and his work has been shown at numerous festivals throughout the world, including the Sundance Film Festival, Goteborg Film Festival, Cambridge Film Festival, Cairo International Film Festival, The American Cinematheque and The Directors Guild of America. He has taught film and digital video production including screenwriting and final cut pro at North Carolina School of the Arts and California State University, Long Beach.
SeungHee Joo
SeungHee Joo is an artist, photographer, and educator who is currently pursuing a Master of Art and in Art Education with Initial Teacher Certification at Teachers College Columbia University. Her career in education began at the Center for Teaching and Learning at LaGuardia Community College/CUNY where she worked as an ePortfolio consultant for three years. While there she conducted an ePortfolio Studio Hour course and lead workshops teaching students and faculty how to create electronic portfolios using a variety of digital materials. After receiving her B.A. from CUNY Baccalaureate for Unique and Interdisciplinary Studies in Art and Tourism, she worked with Visitor Services in the Museum of Modern Art for three years. SeungHee is interested in new media and new technology and its impact on the practice of art education. She believes that engaging students with new media is an essential part of building students' relationships with art.




Eileen Mac Avery Kane

B.P.S. in Graphic Design from Empire State College and M.F.A. in Graphic Design from Savannah College of Art and Design. Over twenty-five years of experience designing brand identities, integrated marketing, print collateral, publication design, poster design, interactive presentations, and websites. For the past 15 years she's worked for Bear Brook, a design studio specializing in entertainment and media. She has also taught digital design, imaging, and illustration at Empire State College, Rockland Community College, and Orange County B.O.C.E.S.
Gerry Katzban
B.l.D., Pratt Institute; M.A. degrees in education and fine art from New York University. Motion graphic designer for film and broadcast television, including programs for PBS, The History Channel, and the Biography Channel. His work as a multimedia designer includes interactive and video programs currently running in several museums and city centers. Gerry is a senior adjunct instructor at WCC and has taught there since 1997. Additional info at www.gkdesign.us
Justin Kessler
Professor Kessler received his A.A.S from Nassau Community College, A.S. from the New England Institute of Art, B.A. SUNY Oneonta and his M.M. from the Purchase College Conservatory of Music. Professor Kessler has worked at major record companies including The Verve Music Group and Atlantic Lava, and as an engineer for platinum selling artists, including John Mayer, McCoy Tyner, Smokey Robinson, Jimmy Buffett, The Black Crowes, Jewel, Joss Stone, and P Diddy, to name just a few.  His work as a television post-production engineer has earned him three Emmy awards. He is a producer, performer, composer, writer, and educator.  As a musician, he has studied extensively on guitar, banjo, mandolin, bass, and piano.
Jamie Krenn, PhD

Jamie Krenn holds a Ph.D. in Educational Psychology: Cognitive Studies from Teachers College, Columbia University.  She also holds three masters degrees in developmental and cognitive psychologies as well as a Bachelor of Science in Art Therapy.  Dr. Krenn has been a Research Assistant for the Little Einstein Series, which appeared on the Disney Playhouse. She is currently a Psychological Research Consultant for Miscellaneous Media, which produce such popular programs as MTV's True Life.   Dr. Krenn has been an instructor at Barnard College, Teachers College, SUNY Queens and Westchester Community College teaching various media and technology courses.  Her research interest includes cognitive media processing, educational television, and the culinary cognition of young children.
Deborah Krikun

Deborah Krikun is Associate Professor of Visual Arts at SUNY Westchester Community College in Valhalla, New York. Her activities at the college include advising to student club, New Media Group, that produces a Digital Arts Career Day and a NY metropolitan undergraduate DIG.IT.ALL Film and Animation Festival.  Krikun holds a M.A. in Communications/Computer Graphics from the New York Institute of Technology (1982) and a B.S. in Visual Arts from New York University (1980). As a professional animator and special effects technician, she has worked for major Los Angeles studios including Robert Abel and Associates, Digital Productions, and Editel. While in Los Angeles, she was awarded a grant to develop and direct Tales on Trial, an educational outreach project for youth sponsored by the City of Los Angeles and Los Angeles Superior Court. Since moving to New York, she has focused on new media design and development for various community non-profit organizations such as Riverspace Arts in Nyack, Arts Angels, Drama Works, and for other visual artists. She is a recipient of SUNY's Chancellor's Award for Excellence for Special Projects in Education, recognizing her dedication and innovation as a new media educator. www.newmediagroup.org
Sherry Mayo


Sherry Mayo E.d.D.C.T.,M.F.A. graduated from Boston College, NYU, and Teachers College Columbia University.  Her areas of specialty include:  arts technology integration in higher education and combining both traditional and digital materials in studio practice.  Recent exhibitions include:  "Faculty/Selects" Westchester Community College, Fine Arts Gallery and "Private i"  Skylight Gallery, Chelsea, NY.  Recent publications include: "The Prelude to the Millenium: The Backstory of Digital Aesthetics," The Journal of Aesthetic Education and "Implications for Art Education in the Third Millennium: Art Technology Integration," Art Education Journal.  For more info please see www.smayo.net .


Charles McGill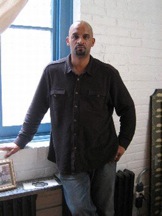 Charles McGill received an MFA from the Maryland Institute College of Art in Baltimore where he was a Ford Foundation Fellow, a BFA from the School of Visual Arts in New York City and an AFA from Keystone Junior College in La, Plume, PA. He is also a former attendee of The Skowhegan School of Painting and Sculpture in Maine.
Since his first solo exhibition in 1999 at the Barbara Ann Levy Gallery in New York City, his work has been exhibited at The Bridge Art Fair in Miami, Art Viceroy Miami, The Wadsworth Museum in Hartford, CT., Russell Projects Gallery in Richmond and in the 2008 Westchester Biennial.
In 2009, Douglas F. Maxwell for D'Art International Magazine voted his work as a Top Ten Exhibition for that year. He is currently represented by Page Bond Gallery in Richmond, Va. and The Phatory in New York City.




Cecily McKeown
Cecily McKeown received her M.F.A. in Art and Technology from the School of Art Institute of Chicago; A.A.S. in Electronic/Digital Design from American Academy of Art, Chicago; and B.S. in Industrial Automation from Southern Institute of Metallurgy of China.
Her areas of research and experimentation focus on applying new technology for artistic expression and visual communication. She has explored Interactive media programing, 3D/2D computer animation and web-based art. Her work has been selected and exhibited in ISEA, France, on the Independent Eye of Maryland Public Television, in New York Digital Salon. And was interviewed by About the Arts – a television program in Boston. Her last piece titled "Why Study Form Is Emptiness?" is a web based art project that was included in WCC Center for Digital Arts 2012 Biennial Faculty Show. Web site address: www.redlotusworld.org.
Cecily also ventured into using communication technology to teach visual arts online. She currently is also a faculty member at the Art Institute of Pittsburgh Online division.
Aaron Porter

B.G.S. in Scientific Illustration from Northern Illinois University, MFA in Painting from The University of Miami. Graphic artist, illustrator and painter, Aaron has 18 years experience in the newspaper industry where he created illustrations for features sections to visual reporting and creating animated Flash graphics of crime scenes. Aaron has taught computer art courses at the Bronx Community College and St. Thomas Aquinas College. He freelances as an illustrator, graphic designer, Flash animator and motion graphics artist.
Domenico Petrillo
Domenico Petrillo is a visual artist and educator who received his Bachelor of Fine Arts in Painting from the School of Visual Arts in 2001 and a Master of Fine Arts in Painting from CUNY Lehman College in 2007. Currently, he teaches courses in digital arts, photography, drawing and painting. He has worked in the Hudson River Valley and New York City for the past 20 years.
"My broad interest in metaphysical studies has informed my artwork and teaching. It has helped me in understanding the contemporary global classroom as a diverse collection of individuals. An unquenchable passion for exploring the relationship between nature, history and belief systems has inspired me my entire life. I truly believe that there is no "one path or way" to insight or truth. There are as many conduits to wisdom as there are stars in the universe."
Lise Prown
Lise Prown has a BFA, Minneapolis College of Art and an MFA, Yale University in Sculpture. She is currently the Lab Manager and Gallery Coordinator for Westchester Community College, Peekskill Extension Center. She is a visual artist specializing in outdoor art installations and has showed her work through out the Metro Area. She has received several grants from NY arts agencies for the creation of public art works.
Nandita Raman
Nandita Raman is a graduate of the Bard College International Center of Photography MFA program in New York City. Her most recent body of work, Utopia explores the possibility of indeterminacy in religion and the problems of translating an experience into language. She showed this work at Christopher Henry Gallery recently.
Her work has been exhibited most notably in Center for Documentary Studies, NC and Columbia University. She is a recipient of the Daylight/ CDS Project prize 2010 and the Sarai Independent Study Fellowship 2006. Raman's work is published in Harper's Magazine, Conveyor Arts, The Sunday Guardian, Marg Magazine amongst others and is in the collection of the Snite Museum of Art, University of Notre Dame and Kiyosato Museum of Photographic Arts, Japan. Her work can be seen at www.nanditaraman.com

Elise Rasmussen is an educator and research-based artist working in photography, film and performance. Originally from Canada, Elise received her MFA from the School of the Art Institute of Chicago as a Merit Scholar. She is represented by ESP | Erin Stump Projects in Toronto, and her works have been exhibited internationally at institutions such as the Brooklyn Museum (NY), Night Gallery (LA), CCS Bard Hessel Museum (Annandale-on-Hudson), Galerie Articule (Montreal), Standpoint Gallery (London), Werkschauhalle Gallery (Leipzig) and the Chicago Cultural Center (Chicago). She has been reviewed in publications such as the New Inquiry, Esse Magazine, Art in America and Time Out and has lectured at Parsons, The New School (NY), SVA (NY), the Gene Siskel Film Center (Chicago), and Kuva Academy of Fine Arts (Helsinki).


Nandi Riguero 


M.A. University Of Kent U.K. 2008 (Socio Cultural Anthropology)
B.A. Stony Brook University 2005 (Cultural Anthropology)
Nandi is a professor of Anthropology at Westchester Community College. Nandi integrates dance, visual art and anthropological research. Her works seeks to illuminate the cross cultural interflow of our human experience. Since 2002 she has conducted research with diverse American Indian communities including the The Awa, Nomads of the Brasilian Amazon, the Cheyenne of Southwest Oklahoma, Indigenous communities of Ometepe in Nicaragua and the Sertanejo artist culture of Ceara, Brasil. She conducts dances workshops at the Chhandayan Center for Indian Music in New York City and holds multimedia performances in the city throughout the year. 


Carrie Schaetzke


B.A., Western Maryland College. Carrie has spent more than a decade working as an art director and graphic designer for various corporations and design studios, including Humanites, Pepsico, Fujifilm, and The Taunton Press. She is dedicated to the creative process and how that relates to good marketing. She has done extensive print & product design, advertising, packaging, sales collateral, website look & feel, online marketing, direct mail and catalog work. She is a member of the National Association of Photoshop Professionals.
A visual artist who has exhibited nationally and internationally (Spain, Israel, Poland) and an educator who has taught more than 20 years in NYC area art museums, schools, and colleges.  Shute holds a M.F.A. specializing in painting from Long Island University, Brookville, NY and a B.F.A. from Otis Art Institute (then of Parsons School of Design), Los Angeles, CA.  She writes, "Abstraction is a visual form that can introduce new ways of perceiving the world around us.  My painting involves other ways of understanding nature and space."  Shute's direction in painting evolved from exploring color, space and nature in her sculpture installation, collage, and photography.  She created eight large site-specific sculptures from1998 to 2006.  www.laurelshute.com
Shute is a Teaching Artist for the Brooklyn Museum's Gallery/Studio Program and was appointed as the Gallery/Studio Program Interim Coordinator during 2013-14.   From 2010 to 2013, Shute enjoyed teaching painting and drawing to young art students in the Summer Pre-college program, Center for the Digital Arts, Peekskill, and now is excited to be working as the Pre-college program Coordinator.
Lisa Steffens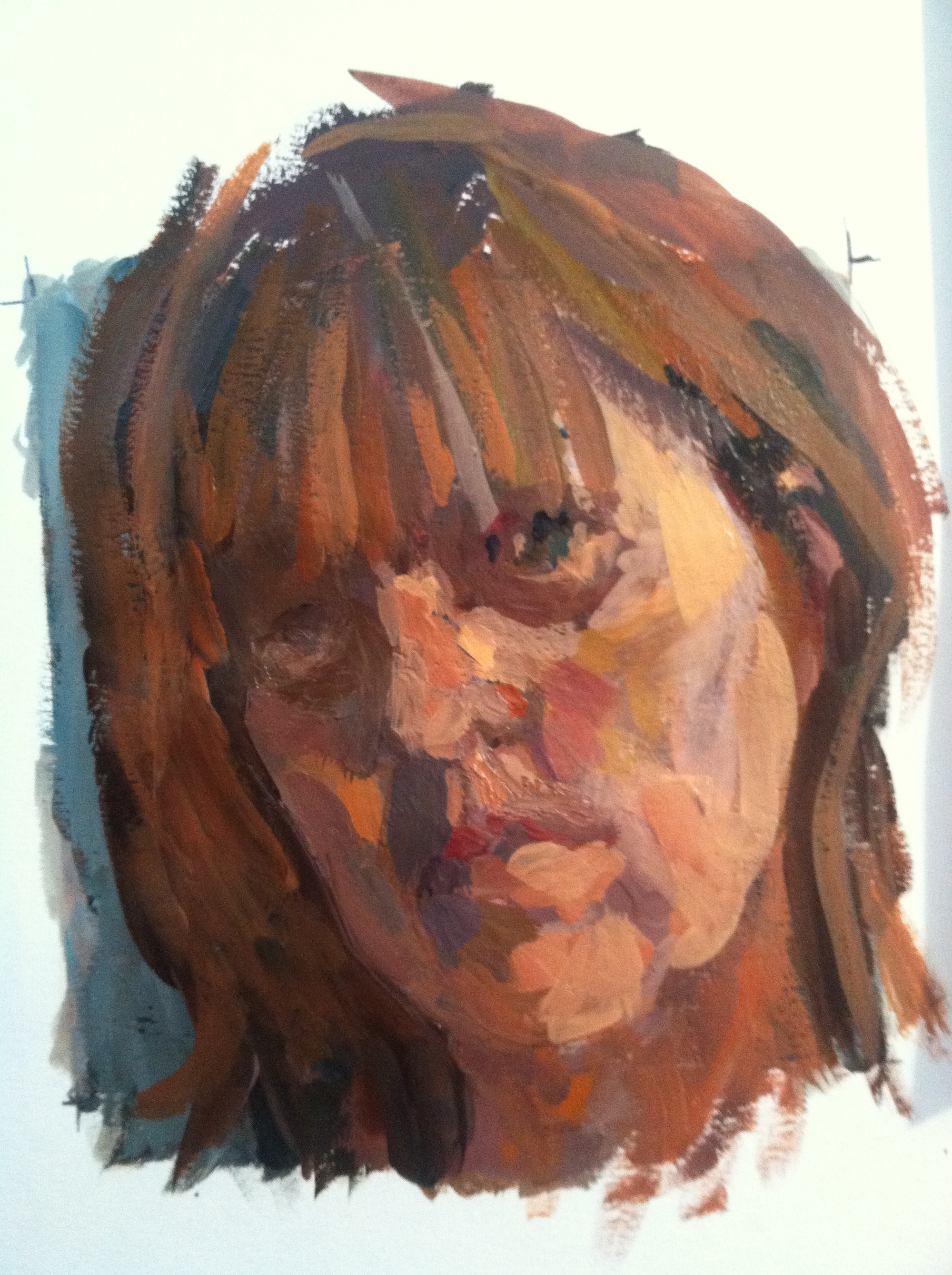 Lisa Steffens holds a Master of Arts in Communication Design from St. Martin's College of Art & Design in London and worked at BBC South Television for 12 years as the graphic designer/art director for the southern region of England.
After living abroad for many years, she returned to New York in 2004 after which she attended the New York Studio School of Drawing, Painting and Sculpture.  She graduated with a Master of Fine Art in Painting and received a post-graduate certificate in visual arts education from Manhattanville College in 2009.
Her work is in private collections in the US, Great Britain, and the Netherlands.  More information about Lisa may be found at www.lisasteffens.com



Joseph Thomas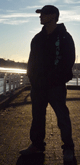 BFA, Mercy College, White Plains, NY and Diploma from the Vancouver Film School, Vancouver, BC. While attending Mercy College he had won numerous awards for his work and was able to intern at Blue Sky Studios and credited on "Horton Hears a Who". Upon graduation the constant self-teachings and dedication only pushed his work, imagination, and creativity even further. A few years after he was awarded a full scholarship for his work to attend the Vancouver Film School, sponsored by HP, VFS, and Computer Graphics World magazine.
He specializes in conceptual character and creature design from 2d to 3d for the feature film and video game industry. Proficient in all the most used software packages in the industry he spreads his passion, enthusiasm, and knowledge onto his students in an intense full throttle fashion. Whether it's 3d modeling, lighting, texturing or animation he is always on top of the tools being developed.
Currently teaching at the Center for the Digital Arts, Peekskill at Westchester Community College and Mercy College, White Plains and Manhattan campuses, also CG generalist freelancer and CG consultant for companies such as the History Channel.
More info: www.joecthomas.com
Vesselina Traptcheva
Vesselina Traptcheva was born in 1973 in Varna, Bulgaria. She began training in drawing and painting when she was five and attended both the National High School for Fine Arts and National Academy for Fine Arts both in Sofia, Bulgaria, where she majored in printmaking. She came to the USA at age twenty-two on a scholarship to the Savannah College of Art and Design, where she completed a BFA in Painting. She completed an MFA in painting in Parsons, New York. She received a fellowship to attend the Skowhegan School of Painting and Sculpture and was invited to a residency at Yaddo. Her work was highlighted in New American Paintings MFA Edition in 2000. She was awarded the Art of the Northeast Jean and Don Rorke Award in 2002, as well as Honorable Mentions at the 4th Annual Small Works Exhibition at the Attleboro Museum, Attleboro, Massachusetts. Most recently her work was featured at The Radius Exhibit'07 at the Aldrich Museum of Contemporary Art in Ridgefield, CT. Her work can be viewed at The Drawing Center's Viewing Program and Curated Slide Registry at the Drawing Center and The Irving Sandler Artists File at Artists Space, both in New York. She is a Visiting Artist at the Maryland Institute College of Art in Baltimore, Maryland and an Art Instructor at UCONN, Stamford, CT, Bergen Community College in Paramus, New Jersey and Westchester Community College in Valhalla, NY, as well as an artist on the Westchester Artist Roster at the Westchester Arts Council, White Plains, New York. She lives in Westchester, New York.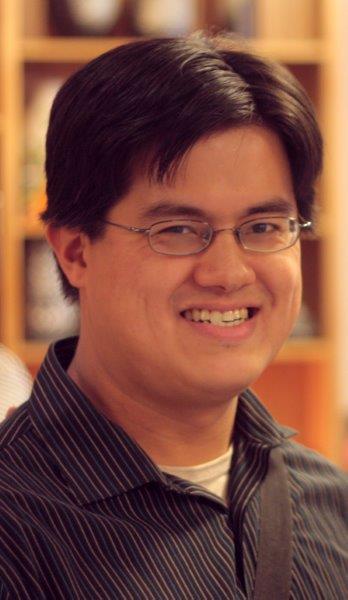 Piya Wannachaiwong is a fantasy/sci fi artist working out of Ossining, NY. His clients have included Fantasy Flight Games, Albino Dragon Games, Amscan, Inc., Crocodile Games and Kobold Press. He earned his BA from the College of the Holy Cross in 2001 and his MFA from the Academy of Art University in 2005. He has taught Digital Painting and Drawing 1 at Mercy College in White Plains, and NYC as well as Painting and Drawing for 5-15 year olds at WCC Center for the Arts in White Plains. He specializes in imaginative realism, working primarily in the media of pencil, paper and digital. His website can be found at www.piyastudios.com.


Delores Washington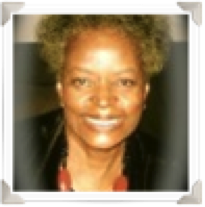 For more than 25 years Dolores W. Fleming has mastered her craft as a communicator. She is currently a freelance actress of film and television. She has performed in episodes of (CGS) BIO & Life Time channel, in numerous TV commercials (Met-Life currently running) including Optimum online, Aetna, Reverse Mortgage, Sea Bond, Mutual of Omaha, Burlington Coat, just to name a few. She has appeared in and on the covers of magazines for the commercial print industry and performed in many off-broadway theatre productions. Professor Washington-Fleming received her M.S. and B.A. in Communication from the College of New Rochelle, New Rochelle, NY where she taught "Introduction to Communication," and "Professional and BusinessWriting." In addition,Dolores has taught workshops and seminars on "What it takes to succeed in Commercial Print." She has been featured among the accomplished women of wisdom in the 2000 Publication of "Wise Women" and a recipient of the "Partners in Justice Award" from the Legal Services of the Hudson Valley in Westchester County.