Faculty Bios
Joseph Ayers
Joseph Ayers is an artist and educator who earned a BA in 2003 from the University of New Orleans in Digital Media, and an MFA in 2007 from Hunter College NYC in Combined Media.  Currently he teaches courses in Video, Sculpture, Color Theory, Digital Media and Drawing.
'My visual art is diverse; ranging from video installation to painting, sculpture to sound, drawing to performance. Landscape, nature and human cognition are recurring themes in my work.  I explore the ways in which culturally formed expectations affect perceptions. Through various combinations of media, I question the disparities and similarities between my subjects.  Juxtaposing natural and fabricated elements causes a shift in perception, subtly unseating the psychological center of the viewer. '  Examples of recent work: A Shadow is a Dull Reflection, Franklin Parrasch Gallery, NYC.
Jeannine Baart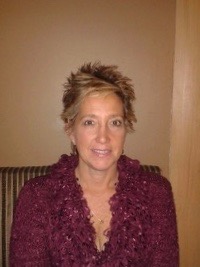 Jeannine Baart holds Bachelors degree in Biology and Psychology from Binghamton University and a Masters degree in Industrial/Organizational Psychology from Baruch College.  She spent over a decade working in the pharmaceutical industry in the education and marketing of psychiatric medications.  In addition, she worked in schizophrenia research and medication development for the New York State Office of Mental Health.  Jeannine received the NYS Chancellor's award for excellence in Adjunct Teaching in 2016.  She is the President of the White Plains Mental Health Clinic Advisory Board and the Academic President of the Westchester Psychological Association.  She is currently pursuing a Masters in Mental Health Counseling and devotes most of her time to teaching and local lecturing.
Claudia Jacques Cardoso-Fleck
Claudia Jacques Cardoso-Fleck is a graphic designer, photographer, interactive artist and educator. She holds a Master of Fine Arts in Computer Art from the School of Visual Arts in NYC and is a Ph.D. researcher in Interdisciplinary Interactive Art at the University of Plymouth, UK through the Department of Art – Planetary Collegium. CAiiA Hub. She holds a senior adjunct position at SUNY Westchester Community College and is a principal at Cardoso-Fleck Graphic Design Inc.
Originally from Brazil, and living in the United States since 1988, she is fascinated with how society perceives and connects spirituality to beauty, consciousness and time. Her interest is in studying cybernetics, technoetics and moistmedia as means to enhance consciousness and the understanding of the self: mind and matter. She is also interested in educational processes and approaches that engage new generations in learning and perceiving the self.
Michael Enright

Michael Enright is a graduate of the Interactive Telecommunications Program at the Tisch School of the Arts, New York University, and the College-Conservatory of Music, University of Cincinnati. His career in multimedia began in 1991 at the NYNEX Media Lab and includes stints as a Senior Producer at both Time.com and Macmillan Digital USA, as a partner in Bedrock Design, NYC, and as a freelancer whose clients have included PBS, HBO, MTV, UBS, Entergy, Verizon, the American Museum of Natural History, St. Martin's Press, and many others. He has been teaching for over 20 years, first in s trial by fire at JHS 60 on the Lower East Side, later at NYU's Interactive Telecommunications Program and now at the Bronx and Westchester Community Colleges.
He played his first gig with a band on the last day of 1969 and was a denizen of the noise and hardcore scenes in the East Village from 1979-86; in 2010 he released a retrospective LP on the Italian label Rave Up Records for his work with The Ed Davis Band in the late 1970s. In 2002 he scored Jan Weber's documentary As We Sow, and he has edited many video projects, including works by artist Jaanika Peerna, notably Drawing Revealed in 2008. He is also a photographer whose works were included at the Garrison Art Center's first juried photography show in 2009 and a writer who was a featured columnist at Time.com ("The Obsessionist"). In recent years, he has written extensively about Bollywood for Muze, Inc. and for his own website, menright.com. With Carolyn Lengel, he curated the film series "Bollywood 101" at the Ossining Public Library and created an accompanying video series (now available along with his other video work on his YouTube channel—over 48,000 hits!).
Jenny Evans
Since graduating from Columbia University with an MFA in Film, Jenny has worked in production on many commercial feature films. Her credits include The Firm, Nobody's Fool and An Indian in the City. Jenny has also worked as producer and associate producer on independent films, such as Castles on the Hudson (short) and Who Counts: Election Reform in America" (for PBS) as well as the fiction feature film "Frozen River",  which was a Grand Jury Prize winner at the Sundance Film Festival, and a nominee for 2 Academy Awards. More recently Jenny has worked on short fiction films shot in and around Westchester. She is currently working with a local director on a fiction feature film to shoot in 2013.
Jenny was born and brought up in England. She graduated with a BA in Philosophy from Exeter University, before obtaining scholarship funding to study in the U.S. at Columbia University.
Felicia Hodges

Felicia Hodges is a journalist, editor and who lives in Orange County, NY. She holds B.A. in photojournalism from Temple University and a M.S. in magazine journalism from Iona College. In addition to her work with Philadelphia and Hudson Valley-area newspapers, she spent many years writing for regional and national print and online parenting and women's interest publications. She also published Tri-County Woman magazine from 2005 through 2012.
Felicia began teaching in 1991. She has taught News Writing, Black and White Photography, Photojournalism, Journalism, Media Literacy, Magazine Design, Writing for Mass Media and Creative Writing classes for undergraduate and accelerated students at Mount Saint Mary, SUNY Purchase, St. Thomas Aquinas and Iona Colleges.  In addition to college classroom instruction, she teaches USA Goju Karate to children and adults and self defense classes for women and seniors.
Myron Mock-Yen
As a recent graduate with a focus in 3D modeling and game design, I was excited to have an opportunity to share my knowledge with others from a faculty standpoint. Last summer, I taught the pre-college game design course at Westchester Community College's Center for the Digital Arts.  I enjoyed the experience a lot. It was great to watch the students' creative process flow as they were introduced to different aspects of game design and offer them feedback at different stages of the course.  In creating a curriculum around game design, and as the course description states, it's not just about teaching and learning about game design. The students and teacher "have to play them".  To help convey information on game design, I feel it's important to get into the mindset of individuals who are commonly referred to as 'gamers'.  Westchester Community College's Center for Digital Arts in Peekskill provides a unique opportunity to both youths and adults who are not only interested in learning about game design, but also other multimedia subjects.
Howard Goodman

A fine art and product photographer for over thirty years, Mr. Goodman's personal and commercial work has appeared in many books and national publications.  His work is in numerous private, corporate, and public collections including The International Museum of Photography at George Eastman House and the Whitney Museum of American Art.  He earned an MFA from the Rochester Institute of Technology and has worked for and taught Documentary Photography, the History of Photography, as well as digital, traditional, and alternative photographic processes at the the State University of New York College at Plattsburgh, Parsons School of Design, Rochester Institute of Technology/New York State Division for Youth, Clinton Community College, and, since 2007 has taught at Westchester Community College.  In 2006, he was visiting researcher and lecturer at Seika University in Kyoto, Japan as part of a three-month artist residency.  A specialist in reproduction photography for museums, collections, and artists, he is putting the finishing touches on his book, How To Photograph Your Work Samples: A Recipe Book for the Visual Artist, to be published this Fall.
SeungHee Joo
SeungHee Joo is an artist, photographer, and educator who is currently pursuing a Master of Art and in Art Education with Initial Teacher Certification at Teachers College Columbia University. Her career in education began at the Center for Teaching and Learning at LaGuardia Community College/CUNY where she worked as an ePortfolio consultant for three years. While there she conducted an ePortfolio Studio Hour course and lead workshops teaching students and faculty how to create electronic portfolios using a variety of digital materials. After receiving her B.A. from CUNY Baccalaureate for Unique and Interdisciplinary Studies in Art and Tourism, she worked with Visitor Services in the Museum of Modern Art for three years. SeungHee is interested in new media and new technology and its impact on the practice of art education. She believes that engaging students with new media is an essential part of building students' relationships with art.
Gerry Katzban
B.l.D., Pratt Institute; M.A. degrees in education and fine art from New York University. Motion graphic designer for film and broadcast television, including programs for PBS, The History Channel, and the Biography Channel. His work as a multimedia designer includes interactive and video programs currently running in several museums and city centers. Gerry is a senior adjunct instructor at WCC and has taught there since 1997. Additional info at www.gkdesign.us
Deborah Krikun
Deborah Krikun is Associate Professor of Visual Arts at SUNY Westchester Community College in Valhalla, New York. Her activities at the college include advising to student club, New Media Group, that produces a Digital Arts Career Day and a NY metropolitan undergraduate DIG.IT.ALL Film and Animation Festival.  Krikun holds a M.A. in Communications/Computer Graphics from the New York Institute of Technology (1982) and a B.S. in Visual Arts from New York University (1980). As a professional animator and special effects technician, she has worked for major Los Angeles studios including Robert Abel and Associates, Digital Productions, and Editel. While in Los Angeles, she was awarded a grant to develop and direct Tales on Trial, an educational outreach project for youth sponsored by the City of Los Angeles and Los Angeles Superior Court. Since moving to New York, she has focused on new media design and development for various community non-profit organizations such as Riverspace Arts in Nyack, Arts Angels, Drama Works, and for other visual artists. She is a recipient of SUNY's Chancellor's Award for Excellence for Special Projects in Education, recognizing her dedication and innovation as a new media educator. www.newmediagroup.org
Sherry Mayo

Sherry Mayo E.d.D.C.T.,M.F.A. graduated from Boston College, NYU, and Teachers College Columbia University.  Her areas of specialty include:  arts technology integration in higher education and combining both traditional and digital materials in studio practice.  Recent exhibitions include:  "Faculty/Selects" Westchester Community College, Fine Arts Gallery and "Private i"  Skylight Gallery, Chelsea, NY.  Recent publications include: "The Prelude to the Millenium: The Backstory of Digital Aesthetics," The Journal of Aesthetic Education and "Implications for Art Education in the Third Millennium: Art Technology Integration," Art Education Journal.  For more info please see www.smayo.net .
Lise Prown
Lise Prown has a BFA, Minneapolis College of Art and an MFA, Yale University in Sculpture. She attended the Whitney Independent Study Program. She is currently the Lab Manager and Gallery Coordinator for Westchester Community College, Peekskill Extension Center. She is a visual artist specializing in outdoor art installations and has showed her work through out the Metro Area. She has received several grants from NY arts agencies for the creation of public art works.
Elise Rasmussen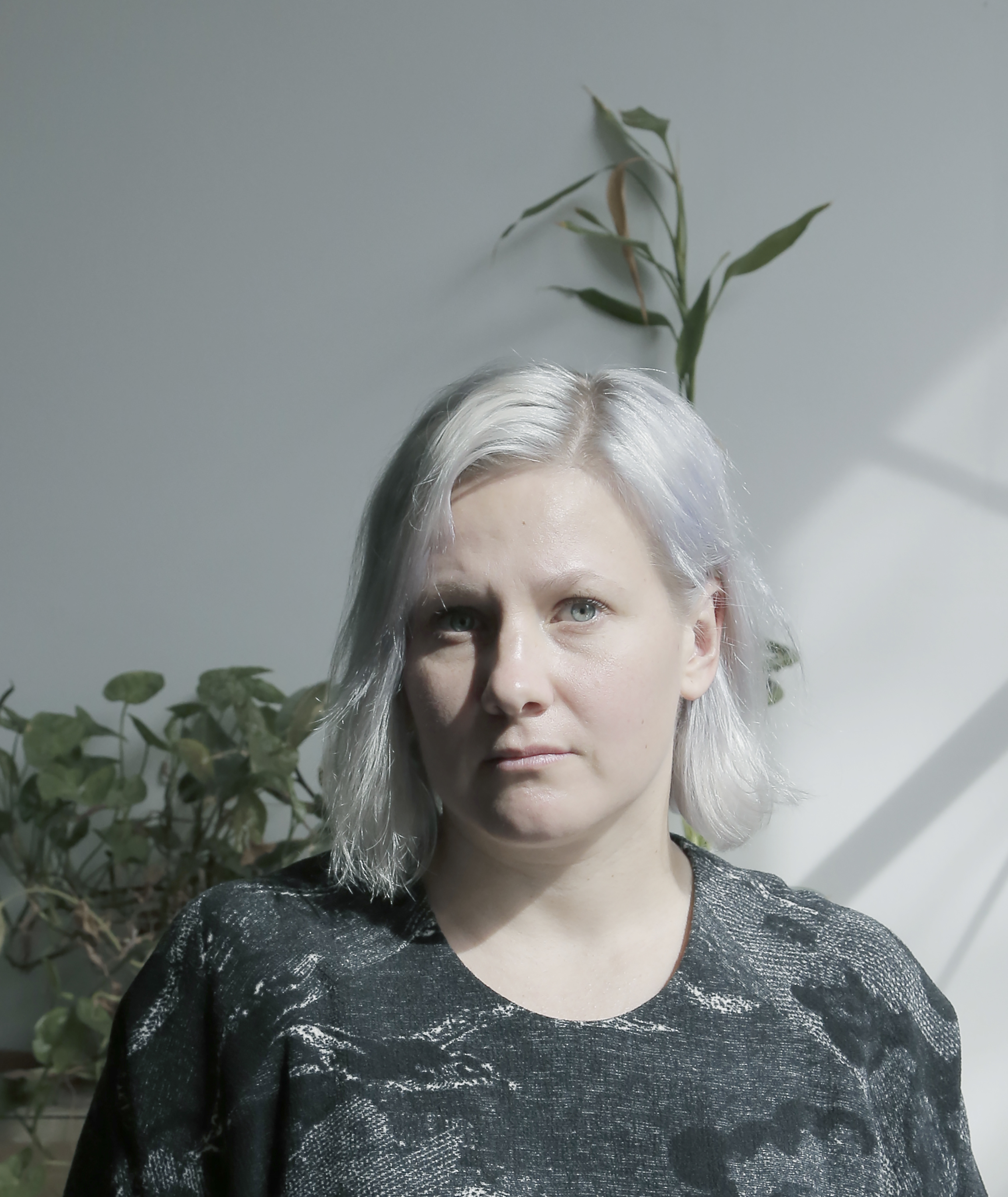 Elise Rasmussen is an artist and educator working in photography, video and performance. Elise received her MFA from the School of the Art Institute of Chicago and her work has been exhibited, performed and screened internationally at venues including the Brooklyn Museum, Pioneer Works (NY), CCS Bard Hessel Museum (Annandale-on-Hudson), Night Gallery (LA), the Irish Museum of Modern Art (Dublin), Standpoint Gallery (London) and Erin Stump Projects (Toronto).  She has lectured at The New School, SVA, NYU, Baruch College (NY), Ursinus College (PA), the Gene Siskel Film Center (Chicago), OCAD University (Toronto), IADT (Dublin) and Kuvataideakatemia (Helsinki), and was written about in publications such as Art in America, BOMB Magazine and the New Inquiry.
Laurel Shute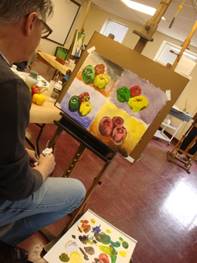 A visual artist who has exhibited nationally and internationally (Spain, Israel, Poland) and an educator who has taught more than 20 years in NYC area art museums, schools, and colleges.  Shute holds a M.F.A. specializing in painting from Long Island University, Brookville, NY and a B.F.A. from Otis Art Institute (then of Parsons School of Design), Los Angeles, CA.  She writes, "Abstraction is a visual form that can introduce new ways of perceiving the world around us.  My painting involves other ways of understanding nature and space."  Shute's direction in painting evolved from exploring color, space and nature in her sculpture installation, collage, and photography.  She created eight large site-specific sculptures from1998 to 2006.  www.laurelshute.com
Shute is a Teaching Artist for the Brooklyn Museum's Gallery/Studio Program and was appointed as the Gallery/Studio Program Interim Coordinator during 2013-14.   From 2010 to 2013, Shute enjoyed teaching painting and drawing to young art students in the Summer Pre-college program, Center for the Digital Arts, Peekskill, and now is excited to be working as the Pre-college program Coordinator.
Brian Snee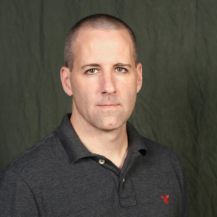 Brian Snee (PhD Penn State University) teaches courses in communication and media studies.  He is the author of Lincoln before Lincoln (UP Kentucky, 2016) and the co-editor of Michael Moore and the Rhetoric of Documentary (Southern Illinois UP, 2015).  He has presented research at academic conferences all across the country.  In 2017, he was a featured speaker at TEDxWCC, and he delivered the keynote address at the annual meeting of the Peekskill Lincoln Society.  He lives in Peekskill.
Alan Strauber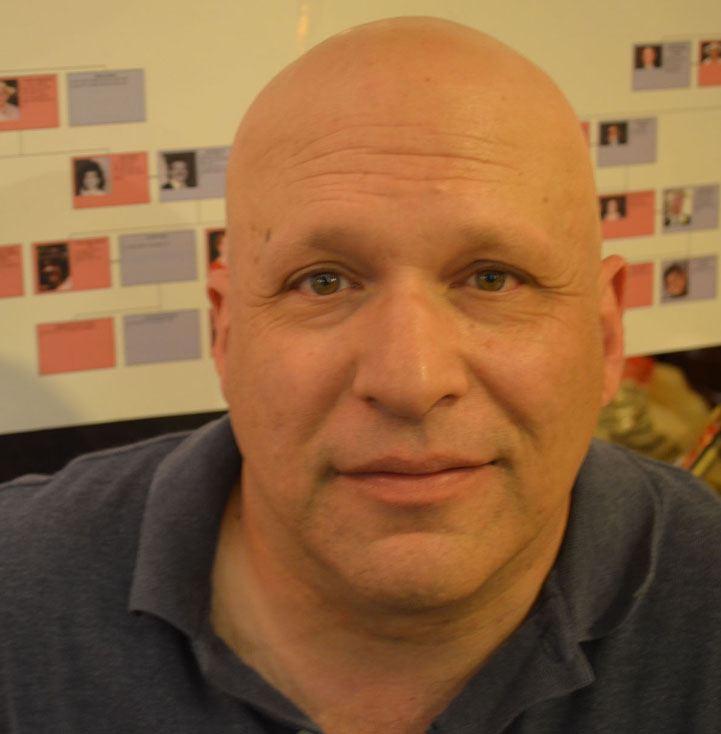 Alan Strauber completed his Ph.D. coursework in U.S. History at the CUNY Graduate Center, earned his M.A. in History from Hunter College and his B.A. from Boston University. He has been active in the historic preservation movement in the Hudson Valley Region as a co-founder and, until recently, president and chair for the past 10 years of Calvert Vaux Preservation Alliance, advocating for the architectural and landscape design legacy of Vaux and the historic Hoyt House ("The Point") in Staatsburg, NY. As a photojournalist, Strauber's work is housed in the archives of the Smithsonian Institution's National Museum of American History, Yad Vashem and the National Baseball Hall of Fame and Museum. His photographs have been exhibited at numerous venues, including the Smithsonian Institution, and have been published in the New York Times, Philadelphia Inquirer, Gannett Newspapers and Downbeat Magazine. Strauber enjoys teaching all periods of U.S. History and is particularly interested in the Cold War, Civil Rights, Early Republic, Native Americans and the Gilded Age, among other areas.
Joseph Thomas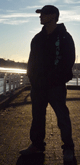 BFA, Mercy College, White Plains, NY and Diploma from the Vancouver Film School, Vancouver, BC. While attending Mercy College he had won numerous awards for his work and was able to intern at Blue Sky Studios and credited on "Horton Hears a Who". Upon graduation the constant self-teachings and dedication only pushed his work, imagination, and creativity even further. A few years after he was awarded a full scholarship for his work to attend the Vancouver Film School, sponsored by HP, VFS, and Computer Graphics World magazine.
He specializes in conceptual character and creature design from 2d to 3d for the feature film and video game industry. Proficient in all the most used software packages in the industry he spreads his passion, enthusiasm, and knowledge onto his students in an intense full throttle fashion. Whether it's 3d modeling, lighting, texturing or animation he is always on top of the tools being developed.
Currently teaching at the Center for the Digital Arts, Peekskill at Westchester Community College and Mercy College, White Plains and Manhattan campuses, also CG generalist freelancer and CG consultant for companies such as the History Channel.
More info: www.joecthomas.com
Sonia Varshney
Sonia Varshney is an artist and animator living in Ossining, NY. She received the BA (honors) degree from the University of Delhi, New Delhi, India, the post-graduation diploma in 3D Animation from Image College of Art, Animation and Technology, Chennai India and the MFA degree in Computer Art from the School of Visual Arts, New York, NY. Her thesis film, a 3D animated short titled Rajsic, promotes healthy lifestyles in youth.  Previously she was a matchmove technical director with Rhythm and Hues Studios where she was credited on several Hollywood productions.  Her current interests include watercolor painting, porcelain painting, digital painting, 3D animation, stop-motion animation and motion graphics.  https://vimeo.com/user13417853/videos/sort:date