Business Successes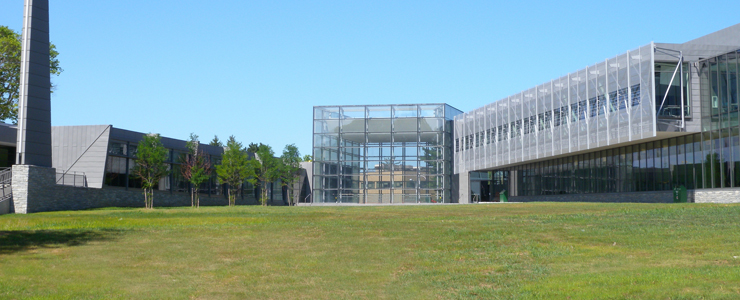 Build Your Bottom Line:

Past and Present Business Successes

Testimonial: WESTMED Practice Partners
"WESTMED Human Resources partnered with internal business leaders and the Professional Development Center to provide Customer Service Training to members of our team interacting directly with our patients and other customers. Program feedback was very positive, supporting our strategic goals to offer a range of career development opportunities for WESTMED employees and to continuously enhance the patient experience. Training content was targeted to our needs – bringing our WESTMED service culture to life through concepts, examples and research – all in an interactive format with materials that highlighted key points and set the stage for action with application back on the job. We were so pleased with the initial sessions that we are working again with the Professional Development Center and the excellent instructor they provided for us to deliver additional training sessions on a quarterly basis."

MONA BICKLER
Head of Talent Development
Customers We've Worked With
The Arc of Westchester
Dominican Sisters Family Health Service
Fenbar Precision Machinists
Food Bank of Westchester
Mercy College
NY-Presbyterian/Hudson Valley Hospital
Phelps Memorial Hospital Center
Regeneron
Robison Oil
Select Human Services
Westchester Library System
Westchester Medical Center Health
WESTMED Practice Partners
Sectors We Can Provide For
Healthcare
Advanced Manufacturing
Frontline Employee Development
Leadership Development
Business Process Improvement
Customer Experience
Information Technology
Safety & Corporate Compliance
Professional Certifications:
Project Management
Six Sigma
Testimonial:

Phelps Memorial Hospital Center, Sleepy Hollow, N.Y.
"We utilized the Professional Development Center at WCC for training and had an excellent experience. We ran a 4-session management training program that gave our managers the knowledge, ability and confidence to be effective managers in our Agency. This training was tailored to our specific business and the trainer was fabulous. We also contracted with WCC to conduct "Effective Communication" and "Running an Effective Meeting" seminars for all staff and it was very successful. The time and money spent on our employees through the WCC training provide a significant return on our investment."
PHYLLIS VONDERHEIDE, MS, RN, BC
Director, Service Excellence & Educational Resources
SUNY Workforce Development Grants
Throughout the years, Westchester Community College's Professional Development Center has been awarded SUNY Workforce grants to work closely with members of our business community in the nonprofit sector. Past grant recipients include:
Wartburg
YWCA
Hawthorne Foundation
Hudson Valley Hospital
Nonprofit Westchester (a county association of nonprofits grouped together as a consortium)
Contact Information
For questions or information, please contact Jim Irvine at 914-606-6658 (james.irvine@sunywcc.edu) or Paulette Pellani at 914-606-6669 (paulette.pellani@sunywcc.edu).

Westchester Community College offers a number of pathways to help you prepare for a new career! You can get the skills and knowledge you need by enrolling in a non-credit program, or earn college credits through one of our degree or certificate programs. Perhaps you are not sure what people do or how much money they earn in certain careers? Would you like to know how many jobs are predicted to be available in a particular industry? Or maybe you are unsure whether receiving a non-credit career certification or license would be right for you? Go to https://sunywcc.emsicareercoach.com to explore a variety of career opportunities, their associated job descriptions, and salary and employment trends. Complete a career assessment for additional guidance. Still not sure? Visit www.sunywcc.edu/career for more career resources and contacts.