Saturday Enrollment Days
New and continuing students are invited to attend.
Click here to RSVP for one of the dates. Walk-ins are welcome!
Directions: For the main campus, click here. Parking is available in Lot #1.

August 26, 8:30 am – 3:00 pm
Location:
Valhalla Main Campus – Administration Building
August 26 attendees will have the opportunity to…
Apply for admission
Apply for financial aid
Meet with an academic counselor
Register for classes
Learn about payment options
Make a tuition payment
Submit enrollment forms and paperwork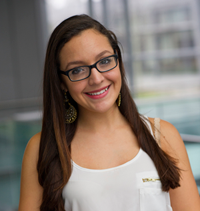 Ashley Delgado
I have always dreamed of earning a college degree. My family taught me the meaning of hard work and sacrifice. I strongly believe that if I focus and work hard, anything will be possible. After graduating with my associate degree, I plan to transfer to a four-year university. I hope to become a Registered Dietitian (RD) in the future. For as long as I can remember, I have wanted a job where I can help people in a positive way.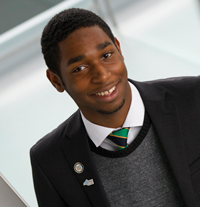 Kimani Muthra
I represent the student body on the college's Board of Trustees. In this role, I have used my influence to advocate on behalf of those who are underrepresented and need support. I have come to deeply appreciate this opportunity and the responsibilities that have come along with it. My experiences as a student leader have allowed me to develop in many ways.
Did you know…
We offer more than 65 degree and certificate programs
Our Student/Faculty ratio is 16:1
Our extracurricular activities include more than 75 clubs
61 countries are represented by our student body
Our courses transfer to 4-year colleges and universities