Members and Biographies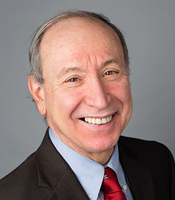 Hon. John Nonna
Board of Trustees Chair
Nonna, a former member of the Westchester County Board of Legislators, is a practicing lawyer and managing partner of the New York office of Patton Boggs, a leading national law firm in the areas of public policy, litigation and business law. He has balanced a successful law practice with public service, including various roles in Pleasantville, New York, including mayor. In that position, he led the effort to bring affordable housing to seniors through a public private partnership, facilitated the establishment of the Jacob Burns Film Center, and fostered the revitalization of the Pleasantville business district.
He was the chair of the Board of Legislators Legislation Committee, shepherding in the passage of term limits, ethics reform, flood control law and the creation of the charter revision commission through the legislature.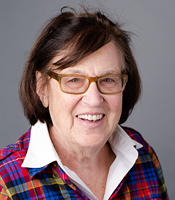 Betsy Stern

Betsy has been a member of the Westchester Community College Foundation Board of Directors since 1985. She is a former president of the board as well as a former chair. Betsy is responsible for the development of the Foundation's Volunteer program, Native Plant Center, and Gateway initiative among many other things. She is a true champion of the college and joined the Westchester Community College Board of Trustees in 2009. Betsy serves on the Executive, and Program Committees.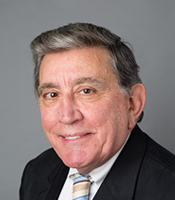 Hon. Andrew J. Spano
Vice Chair
Andrew J. Spano served as the Westchester County Executive from January 1998 to December 2009. Before his tenure as County Executive he spent 18 years in elective office and the private sector. He gained a national reputation for the use of technology to reduce the size of government and increase productivity. He was a very early entrant in the field of online commerce with his own company.
Prior to his experience in government and the private sector he worked in education as a teacher, counselor and administrator with students who had special needs. During that time, he ran an alternative school and was one of the founding members of the United Federation of Teachers. He holds the title of Cavaliere from the Italian government and presently serves as NYS Commissioner of Elections.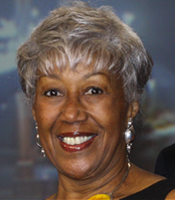 Toni Cox-Burns
Toni Cox-Burns is a career educator who has effectively used her leadership skills and innovative ideas in an array of public institutions, cultural organizations and civic groups. She has served the College continuously since her appointment to the Board in 2004 and has distinguished herself as a community liaison and an ardent proponent of education and opportunity for students of all backgrounds, particularly, the less advantaged. Among her many achievements, Ms. Cox-Burns was a founding member of the White Plains Public Library Foundation, past board member of Arts Westchester (formerly Westchester Arts Council) and inspired creation of the African American Writers and Readers Literary Tea. She founded American Women of African Heritage, Inc. (AWAH), an organization dedicated to the empowerment of women and girls of African heritage. Ms. Cox-Burns has been recognized for her leadership and contributions to these and other organizations and institutions.
Ms. Cox-Burns holds a Bachelor of Arts from Fisk University and a Master's Degree from New York University. She and her husband of 50 years are proud parents of two sons and have five grandchildren. Ms. Cox-Burns is author of Act III, a blog reflecting on personal experiences including her adventures and misadventures.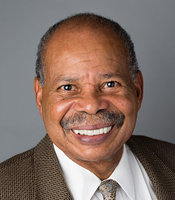 Dr. LeRoy Mitchell
Vice Chair

Dr. LeRoy W. Mitchell is a Westchester Community College trustee and Professor Emeritus of Accounting at Iona College. He obtained his primary and secondary education on the island of Dominica, W. I. After teaching there, both at the primary and secondary levels, he was awarded the Christian Brothers Scholarship to study at Iona College. At Iona, he received a BBA (Magna Cum Laude) in Accounting, and was awarded another scholarship which culminated in the MBA in accounting one year later.
While at Iona, he interned with the international accounting firm of Peat, Marwick, Mitchell & Company (now KPMG). Upon graduation, he accepted a position with another international accounting firm, Ernst & Ernst (now Ernst & Young). There he remained until he was recruited to join the faculty of his alma mater, Iona College. During that time he obtained a Doctorate in Public Administration at the Wagner School of Public Service of New York University. Dr. Mitchell retired in February 2015 as Professor of Accounting at Iona with 41 years of service at the College.
Dr. Mitchell is a Certified Public Accountant (CPA), a Certified Government Financial Manager (CGFM), and an Accredited Estate Planner (AEP).
He is past president of the Estate Planning Council of Westchester County. Dr. Mitchell was the National Chair of the Association of Community College Trustees from 2013 to 2014 and is a lifetime member of that organization.
His civic and community activities include Treasurer of the Legal Aid Society of Westchester County, Treasurer of the New Rochelle Police Foundation, Secretary of the Industrial Development Agency of the City of New Rochelle, founding member of the New Rochelle Overall Economic Development Corporation, Life Member of NAACP, member of the Government Accounting and Auditing Committee of the New York State Society of CPA's, and a 13 Year Trustee of Westchester Community College, and treasurer of New York Community College Trustees Association (NYCCT).
He holds memberships in the American Institute of Certified Public Accountants, National Conference of Certified Public Accountant Practitioners, Association of Government Accountants, the Calabria Society, Commonwealth of Dominica Improvement Association, and the Dominica Academy of Arts and Sciences.
He is the recipient of the Roth Memorial Award for excellence in Business Administration, the Catholic Accountants' Guild award for excellence in accountancy at Iona College, and the National Educator Award for the Association of Government Accountants and is listed in Who's Who in American Universities and Colleges.
He is the 2003 recipient of James P. Kelly award for outstanding Public Service by the Westchester chapter of the New York State Society of Certified Public Accountants.
Dr. Mitchell is the co-author of several articles in accounting. He is a consult to many small businesses in tax, business, and estate planning matters, and has been a guest speaker for professional organizations in the U.S.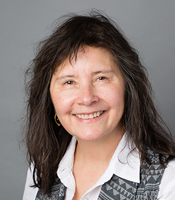 Robin Bikkal, Esq.
Robin Bikkal is the owner of Bikkal & Associates, a law firm based in White Plains, New York. Formerly she was a former Senior Partner at Silverman Bikkal & Sandberg, LLP. She concentrates her practice in the field of immigration and nationality law. For over 30 years she has successfully represented corporations, individuals and families in diverse and complex immigration-related matters.
In addition to her work as an attorney, Ms. Bikkal has a long history of civic involvement. She is a member of the Service Academy Review Board for U.S. Congresswoman Nita Lowey, founder and co-chair of the Hispanic Democrats of Westchester, and past chair of the Westchester County Democratic Committee. Previously, she chaired the Westchester County Hispanic Advisory Board and was the founding president of El Centro Hispano de White Plains, a not-for-profit organization serving the Hispanic communities of White Plains and surrounding areas. She is a former director of the Westchester County Bar Association and served as president of Westchester Hispanic Coalition and president of the Lupus Foundation of America, Westchester Chapter. She has been a board member of the American Red Cross, Westchester Chapter, member of the Ridgeway Elementary School School-based Council, a member of the Purchase College Council, member of the White Plains YWCA Board of Directors, and a Volunteer Attorney for both the Westchester Hispanic Coalition and EL Centro Hispano De White Plains. She has been an Advisory Associate of the Westchester Community Foundation and member of the Board of the Westchester Education Coalition.
Ms. Bikkal is fluent in Spanish, Italian, and French.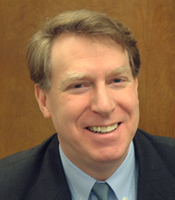 Dr. Norman J. Jacknis
Dr. Norman Jacknis, Director, Cisco's IBSG Public Sector Group (the company's open innovation and pro-bono strategic advisory group), is a globally recognized expert in government innovation and transformation.
At Cisco, since 2008, he has worked extensively and in-depth with the National Association of Counties and the US Conference of Mayors. For the Mayors, he is developing a strategy for the economic viability of American cities in 2030. In addition to his work on economic development, he has also worked at both the Federal and local government level on the creation of collaborative environments for citizens to deliver public services.
His recent written work includes a blog for elected government executives, "A New Kind Of Public Square For Urban America" in Transforming American Governance: Rebooting The Public Square [2011], "Government's Role In Facilitating An Innovative Economy" for the International Journal on Innovation Science [2011], "Transformation of the Local Government CTO/CIO" in CIO Leadership For Cities And Counties: Emerging Trends and Practices [2009], and "Westchester County Case Study" in Case Studies on Digital Government [2007].
Dr. Jacknis has extensive executive and leadership experience in local and state government. Before joining Cisco in Feb. 2008, Jacknis served more than ten years as CIO and commissioner of Westchester County, NY government, where he was responsible for all of the government's technology, analytics, Internet and broadband activities, as well as technology-based economic development. In addition to the County government, he provided these services to municipalities and other non-profit community organizations.
Under his leadership, Westchester County won numerous awards, including the Center for Digital Government's top ten digital counties in the country, American City & County's Crown Communities Award for technology and was selected by the ICF as one of the global top seven Intelligent Communities. Government Technology Magazine selected him as one of the nation's "Top 25 Doers, Dreamers and Drivers who, using technology … broke bureaucratic inertia to better serve the public".
Dr. Jacknis served as co-chair of the technology and architecture committee of the New York State CIO Council, participated in the Federal/State/Local Partnership for Intergovernmental Innovation and continues as the technology adviser to the County Executives of America.
Prior to his public service, Dr. Jacknis had diverse experience as an executive in the software industry, with emphasis on Internet applications and distributed computing.
Jacknis received his Doctorate, Master's and Bachelor's degrees from Princeton University. Among many activities beyond his work, he is past President and now Chairman Emeritus of the Fairfield- Westchester Chapter of the Society for Information Management (a national association of CIOs and senior IT executives), Chairman of Westchester's Internet society (WATPA, founded in the early 1990s), past Chair and current member of the New York State Regents Advisory Council on Libraries, President of the New York Metropolitan Library Council, among several leadership positions in the library community.
Elizabeth Lugones
Student Trustee