PepsiCo Foundation S.M.I.L.E.
PepsiCo Foundation and WCC Partnership: Education Is What I Like
PepsiCo Foundation has selected Westchester Community College as only one of three community colleges in the U.S. to offer an exciting scholarship opportunity for Black and Hispanic WCC students transferring to a four-year college or university to pursue a Bachelor's degree, with preference given to students in Business or STEM fields.
The Challenge:
Black and Hispanic students are 50% less likely to earn a bachelors degree in a STEM field than are White students.
Black and Hispanic representation in STEM fields is 50% lower than the overall rates of US working professionals.
African Americans accounted for just 3% of executive and senior-level positions within private industry
The Opportunity:
PepsiCo Foundation is supporting two scholarship programs to address the problem of minority underrepresentation in high-demand fields. The S.M.I.L.E. Scholarship (Success Matters in Life & Education) targets Black and Hispanic students pursuing a Bachelor's degree, with preference given to students in Business or STEM fields.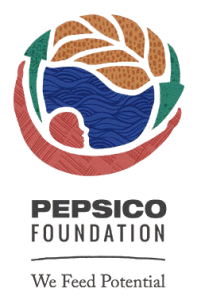 PepsiCo Foundation S.M.I.L.E.
Success Matters In Life and Education
For Black and Hispanic students pursuing a Bachelor's degree, with preference given to students pursuing one of eligible STEM or business majors at their transfer college (see list below)
Ten WCC students will receive a transfer award of $25,000 per year ($50,000 total per student)
2.75 GPA or higher required
Must plan to enroll in full-time undergraduate study at an accredited four-year college or university in the U.S. for the entire upcoming academic year
The PepsiCo Foundation S.M.I.L.E. (Success Matters in Life & Education) Scholarship is designed to help students transition from designated partner community colleges to four-year colleges and universities. This program is administered by Scholarship America®, the nation's largest designer and manager of scholarship, tuition assistance and other education support programs for corporations, foundations, associations, and individuals. Awards are granted without regard to creed, religion, sexual orientation, age, gender, disability, or national origin.
2022 S.M.I.L.E. Scholarship Recipients and Their Transfer School
Abigail Adane – Pace University
Charlotte Ba – CUNY Lehman
Eduardo Delgado – Boston Architectural College
Aaron Howard Dunbar – University of Connecticut
Ashley Gomez – Mercy College
Daneka Green-Clarke – Mercy College
Stacy Pessoa – Pace University
Robert Philip – New York Institute of Technology
Christian Sarmiento – Marist College
Oscar Monroy Soto – New England Institute of Technology
2022 PepsiCo Foundation S.M.I.L.E. Scholarship : Eligible Majors
STEM Majors
Agronomy and Crop Science
Biochemistry and Biophysics
Biology, General
Cell/Cellular Biology
Chemistry
Ecology
Environmental Science
Food Sciences and Technology
Horticulture Science
Natural Resources Conservation, General
Natural Resources Management
Physical Sciences, General
Physics
Science Education
Actuarial Science
Applied Mathematics
Business/Management Quantitative Methods, General
Computer and Information Sciences, General
Computer Network/Telecommunications
Computer Science and Programming
Computer Software and Media Application
Computer System Administration
Data Management Technology
Information Science
Information Technology
Management Information Systems
Mathematics Education
Mathematics, General
Statistics
Webpage Design
Food and Nutrition
Agricultural/Bioengineering
Automotive Engineering Technology
Biomedical Engineering
Chemical Engineering
Civil Engineering
Civil Engineering Technology
Computer Engineering
Computer Engineering Technology
Drafting/CAD Technology, General
Electrical, Electronic, and Communication Engineering
Electrical/Electronics Engineering Technology
Electromechanical/Biomedical Engineering Technology
Engineering (Pre-Engineering), General
Engineering Technology, General
Environmental Control Technologies
Environmental Health Engineering
Industrial Engineering
Industrial Production Technologies
Mechanical Engineering
Mechanical Engineering Technology
Quality Control and Safety Technologies
Business Majors:
Business Administration
Entrepreneurship
Retail Management
Marketing
Finance
Operations Management
International Business
Sales Operations
Accounting
Small Business Administration
Management Science
Office Management
Management Information Systems
Human Resources Management
Logistics & Supply Chain Management
Project Management
Agribusiness
Special Products Marketing Operations
Organizational Leadership
Accounting Technology & Bookkeeping
Need help? Reach out:
Student Questions?
Need help with essay?  WCC Academic Support Center's Writing tutors can help!
Testimonials