PepsiCo Foundation S.M.I.L.E.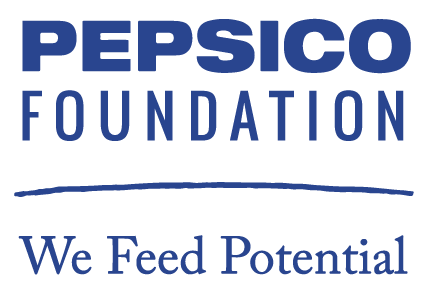 The PepsiCo Foundation S.M.I.L.E. (Success Matters in Life & Education) Scholarship is designed to help students transition from designated partner community colleges to four-year colleges and universities. This program is administered by Scholarship America®, the nation's largest designer and manager of scholarship, tuition assistance and other education support programs for corporations, foundations, associations, and individuals. Awards are granted without regard to creed, religion, sexual orientation, age, gender, disability, or national origin.
PepsiCo Foundation S.M.I.L.E.
Ten (10) renewable $25,000 scholarships will be awarded to SUNY Westchester Community College students who plan to continue their education by pursuing a bachelor's degree in September 2023.
Eligible applicants must:
Identify as Black or African American or Hispanic or Latino
Be a current college undergraduate at SUNY Westchester Community College
Must have completed 45 credit hours by January 2023
Plan to enroll in full-time undergraduate study at an accredited four-year college or university the entire upcoming 2023-2024 academic year, with anticipated graduation date in 2025
Have a minimum grade point average of 2.75 on a 4.0 scale (or its equivalent)
Have an indefinite right to work in the United States without visa sponsorship
Planning to major in these subjects at transfer college
2023 PepsiCo Foundation S.M.I.L.E. Scholarship : Eligible Majors
STEM Majors
Agronomy and Crop Science
Agricultural/Bioengineering
Biochemistry and Biophysics
Cell/Cellular Biology
Chemical Engineering
Chemistry
Computer and Information Sciences, General
Computer Engineering
Computer Engineering Technology
Computer Network/Telecommunications
Computer Science and Programming
Computer Software and Media Application
Computer System Administration
Data Management Technology
Drafting/CAD Technology, General
Electrical, Electronic, and Communication Engineering
Electrical/Electronics Engineering Technology
Engineering (Pre-Engineering), General
Engineering Technology, General
Environmental Control Technologies
Environmental Science
Food and Nutrition
Food Sciences and Technology
Industrial Engineering
Information Science
Information Technology
Management Information Systems
Mechanical Engineering
Natural Resources Conservation, General
Natural Resources Management
Business Majors:
Actuarial Science
Accounting
Accounting Technology & Bookkeeping
Agribusiness
Business Administration
Finance
Human Resources Management
International Business
Logistics & Supply Chain Management
Marketing
Management Science
Operations Management
Organizational Leadership
Project Management
Quality Control & Safety Technologies
Retail Management
Sales Operations
Special Products Marketing Operations
Need help? Reach out:
Student Questions?
If you have questions about the S.M.I.L.E. Scholarship, call 507-931-0468 or email pepsicosmile@scholarshipamerica.org
Need help with the essay?  WCC Academic Support Center's Writing tutors can help!

Email:  askatutor-wri@sunywcc.edu
Visit the Academic Support Center: G31 on the ground floor of the library building, 9 AM – 5 PM, Monday – Friday. Thank you and we look forward to helping applicants with their essays!
2022 S.M.I.L.E. Scholarship Recipients and Their Transfer School
Abigail Adane – Pace University
Charlotte Ba – CUNY Lehman
Eduardo Delgado – Boston Architectural College
Aaron Howard Dunbar – University of Connecticut
Ashley Gomez – Mercy College
Daneka Green-Clarke – Mercy College
Stacy Pessoa – Pace University
Robert Philip – New York Institute of Technology
Christian Sarmiento – Marist College
Oscar Monroy Soto – New England Institute of Technology
Testimonials