Academic Support Center
Our Mission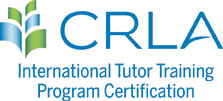 The goal of the Academic Support Center is to help students become successful, confident, independent learners. The ASC provides ongoing tutorial assistance for students taking remedial/developmental and college courses in Math, Reading, ESL, Science, Physics, Computer Science, and Writing.
Contact Information
914-606-6470
The Academic Support Center Services
In-Person Tutoring
No appointment is needed. Please note, it is important to sign-in and out on the computer at the front desk when you come. Your instructor will get a copy of an attendance record.
Ask-a-tutor (Virtual/Email Based Tutoring)
Students can access the virtual/ email based ASC services by emailing their questions directly or requesting a ZOOM virtual tutoring session through AskATutor. Students must use their college email address.
Net-Tutor
If you need assistance outside of the hours of operation of the ASAKTUTOR Service, please check in your course on Brightspace for a link to NETTUTOR* or contact your instructor and ask for assistance connecting with NetTutor. NetTutor is a service purchased by WCC and not part of ASC
Academic Support Center Related Links
Academic Support Center Placement Exam Brush Up Links